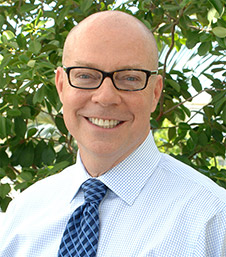 Current state Rep. David Richardson has positioned himself as one of the more progressive candidates in the Democratic primary for Florida's 27th Congressional District. His latest endorsement makes that pitch even stronger.
Progressive Democrats of America has announced support for Richardson's bid. The advocacy group was founded in 2004 and has chapters in 26 states across the U.S. and seeks out candidates "who are demonstrably progressive."
"It is an honor to be recognized for my progressive bona fides by the one and only Progressive Democrats of America," said Richardson. "From the first day of my campaign, I have supported Medicare-for-All and a comprehensive progressive platform that will reverse years of disastrous Republican rule."
Indeed, Richardson has made note of that platform in three ads released last week. Each targets former University of Miami President Donna Shalala, who is also running for the Democratic nomination in CD 27.
In the ads, Richardson paints himself as a "courageous progressive" while hammering Shalala for past donations to Republicans, her time serving on the board of UnitedHealth and other issues seeking to paint Shalala as insufficiently liberal.
However, all five Democratic CD 27 candidates were universal in their support for progressive policies at a recent primary debate. That has complicated Richardson's push to paint himself as the best progressive option in the race.
Richardson can now use this latest endorsement, along with continued emphasis on his record, to continue to make the case to voters that he is the man to take over for retiring Rep. Ileana Ros-Lehtinen.
"With Donald Trump in the White House, it is now more important than ever that we say 'no' to corporate Democrats and elect courageous Progressives in Congress," said Richardson after the endorsement was announced.
Richardson is a retired forensic auditor and one of Florida's first openly gay state legislators. In the past he's pushed for Medicare-for-all, stricter gun control measures, and reform of private prisons.
The CD 27 primary will be held Aug. 28.