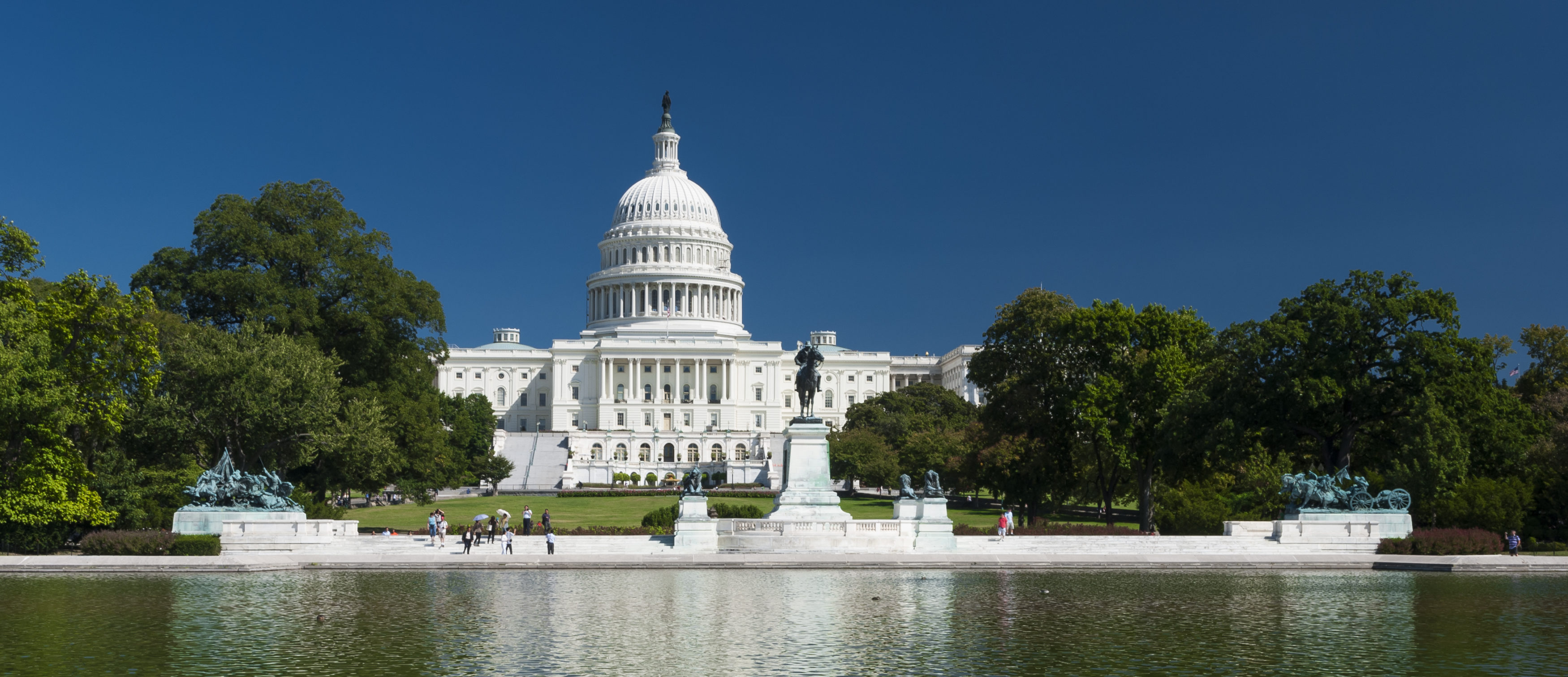 Supreme Court looms large in June as well as November
As June unfolds, news hounds will track the latest breaking news. That news will include whether the Donald Trump/Kim Jong Un summit actually happens, whether immigration or DACA moves forward, or whether the soon-to-be-released inspector general report on the FBI's handling of the Hillary Clinton email probe is worthy of the hype coming from Republicans.
Or there may be breathless coverage on par with that offered following the idiotic tweets from Roseanne Barr. As the frivolous matters quickly fade, real news and important headlines will come throughout June from the hallowed halls of the U.S. Supreme Court.
A handful of monster cases are yet to be decided, including one that both Florida Senators and the North Florida delegation are anxiously awaiting. Others, which will have a significant national impact, will also be decided before the Court's term ends on June 30.
Florida vs. Georgia involves the allocation of water from the Apalachicola Chattahoochee Flint river basin into North Florida. This dispute, lasting more than two decades and directly affecting the economy of the region, was argued on January 8 and is now only days away from a final resolution.
Gil v. Whitford, argued during the first week of the current term in October, puts the entire practice of partisan gerrymandering into question. Masterpiece Cakeshop v. Colorado Civil Rights Commission will determine if a small business has the right to refuse certain services, such as baking a wedding cake for gay couples, to customers based upon religious beliefs.
A decision expected during the final week is Trump v. Hawaii. This case involves the constitutionality of Trump's "travel ban" covering 8 majority Muslim countries.
Once the cases are decided, both parties will head into the summer months with a message for voters. Judges, whether they are one of 9 on the Supreme Court, or the hundreds sitting on federal benches around the country, matter.
When partisans of both sides say "elections have consequences," putting like-minded people under black robes is a prime example. Putting bureaucrats in federal agencies doesn't come close.
Democrats may well retake the House, though the ballyhooed "blue wave" is diminishing. If they are to truly curb Trump's effectiveness and prevent him from placing young, conservatives on the bench for years to come, they must take the Senate.
That is a major reason why the race between Democratic Sen. Bill Nelson and Gov. Rick Scott is important to both sides. With Democrats needing twice the number of seats this year, a Scott victory in November makes an upper chamber takeover almost impossible to fathom.
This explains the concern of national Democrats, who financed television ads for Nelson after Scott came out of the starting gate with $8 million worth of ads during the first few weeks of his campaign.
Senate candidates often spend little time on the stump or in their advertisements talking about their rule in shaping the judiciary. But for whatever current issue he or she promises to fix, the winner will help set the long-term direction of the country for years to come.
Nelson releases first ad of campaign 
The Nelson campaign has produced its first statewide ad that uses himself as the narrator. "Stars" briefly looks back on Nelson's mission on the Space Shuttle Columbia in 1986, but mainly focuses on a positive message of working together.
The narrative transitions as the video transitions from a boy playing with a toy rocket to a real rocket, and then to Nelson onboard the space shuttle Columbia, and then a contemporary Nelson in campaign mode.
Narrated by Nelson, the 47-second ad will serve as a tool to reacquaint him with Floridians he has served for 18 years, as well as those who have moved to the state or come of voting age during that span. It is a positive ad that begins with a call for inspiration.
To watch the full ad, click the image below:
"Bill Nelson has worked his entire career to put the people of Florida first," Nelson campaign manager Marley Wilkes said in a statement. "He stands up for the values that make Florida great, and in the U.S. Senate he puts politics aside and focuses on doing what's right for the people of our state because that is who he cares about."
Republicans responded with a taunt.
"After just about 8 weeks of silence, Bill Nelson's lagging campaign has finally decided to get in the game and release its first digital ad," said Camille Gallo, regional press secretary for the National Republican Senatorial Committee in a Tuesday email. "In case you forgot, Governor Rick Scott has already run 6 TV ads and has announced a new ad buy today."
The Nelson campaign is yet to fund any television ads, but last week the Democratic Senate Majority PAC committed $2.2 million to get him on the air for the first time. Scott has released 8 ads costing more than $13 million.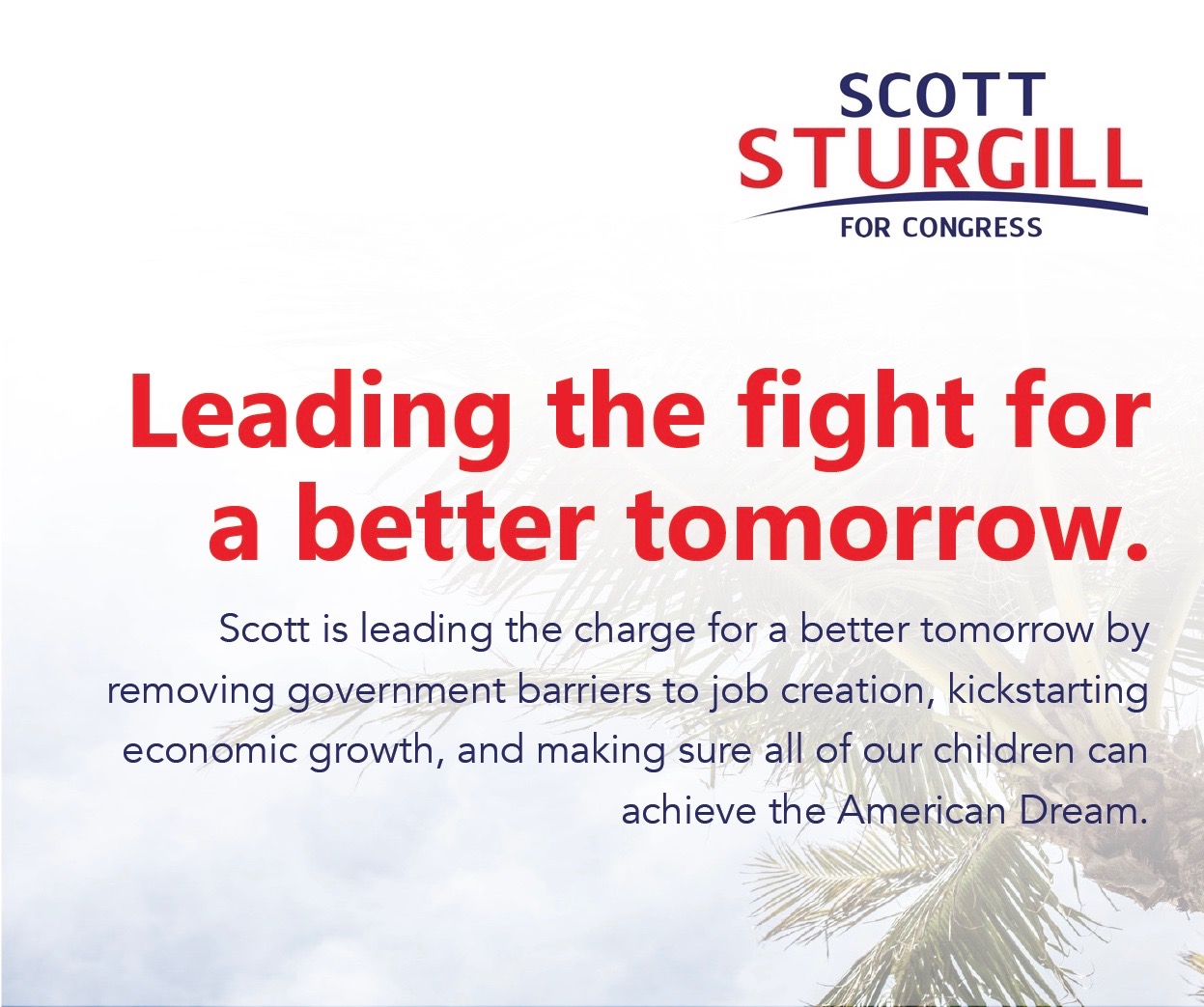 Rubio talks election security with supervisors
Florida's junior Senator has consistently held the opinion that Russia did interfere with American elections to a limited extent in 2016. Rubio is among many on Capitol Hill who believe the Russians are looking for ways to cause more problems in 2018.
Rubio is not convinced local elections officials are ready to deal with what might be coming their way.
"Most of our election officials in Florida, I believe, with all due respect, are overconfident," he recently said to the Florida Association of Counties. "I don't think they fully understand the nature of the threat."
Some of those local officials did not appreciate the two-term Republican's comments. On Wednesday, he was in Orlando meeting with 7 supervisors of elections discussing cyber threats and hearing their assurances they are hard at work thwart tampering in their county.
Rubio described the encounter as "productive and timely" and also sought to soften his original comment.
"While I have confidence in the competence and commitment of Florida's election officials, cyber threats sponsored by a nation state are sophisticated and constantly evolving," he said following the meeting. "Federal funds are already available to states, including Florida, to improve election security. However, in order to effectively confront this threat to our democracy I will be pushing for federal officials to share more information with Florida and other states regarding Russian sponsored attacks during the 2016 elections."
Pasco Supervisor Brian Corley described the meeting as "timely and productive," adding they "were able to convey to Senator Rubio the tremendous efforts we're undertaking to secure the vote."
While Rubio mentioned the available federal funds, Florida is still working on its application for $19.2 million to harden systems.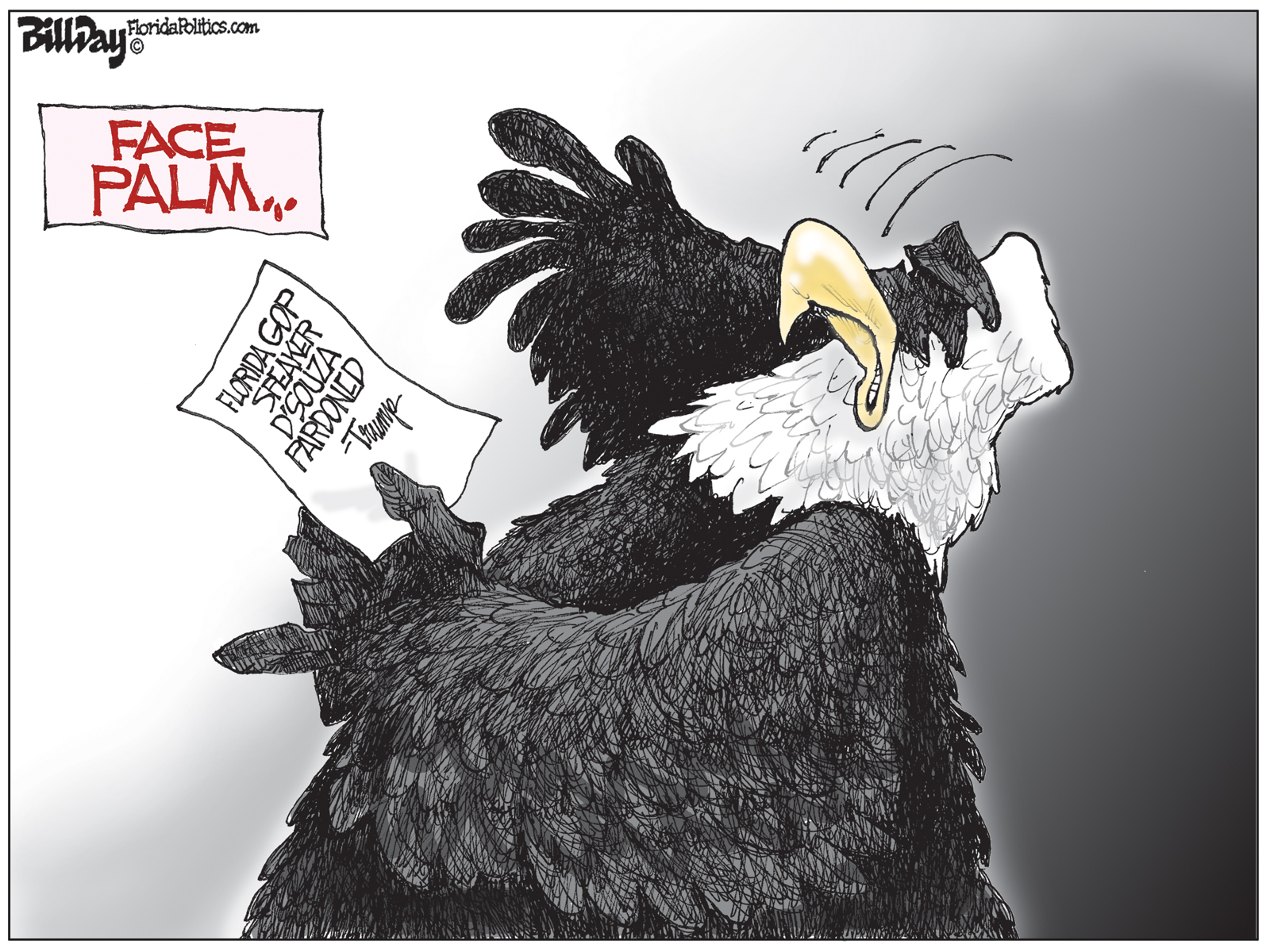 Trump signs Right to Try Act; delegation splits
On Tuesday, the House of Representatives passed the Right to Try Act, which allows terminally ill patients to bypass the Food and Drug Administration and try experimental drugs to treat their conditions. Just one day later, Trump signed the measure into law.
"As I proudly sign this bill, thousands of terminally ill Americans will have the help, the hope and the fighting chance — and I think it's going to be better than chance — that they will be cured, that they will be helped, that they will be able to be with their families for a long time, or maybe just for a longer time," Trump said.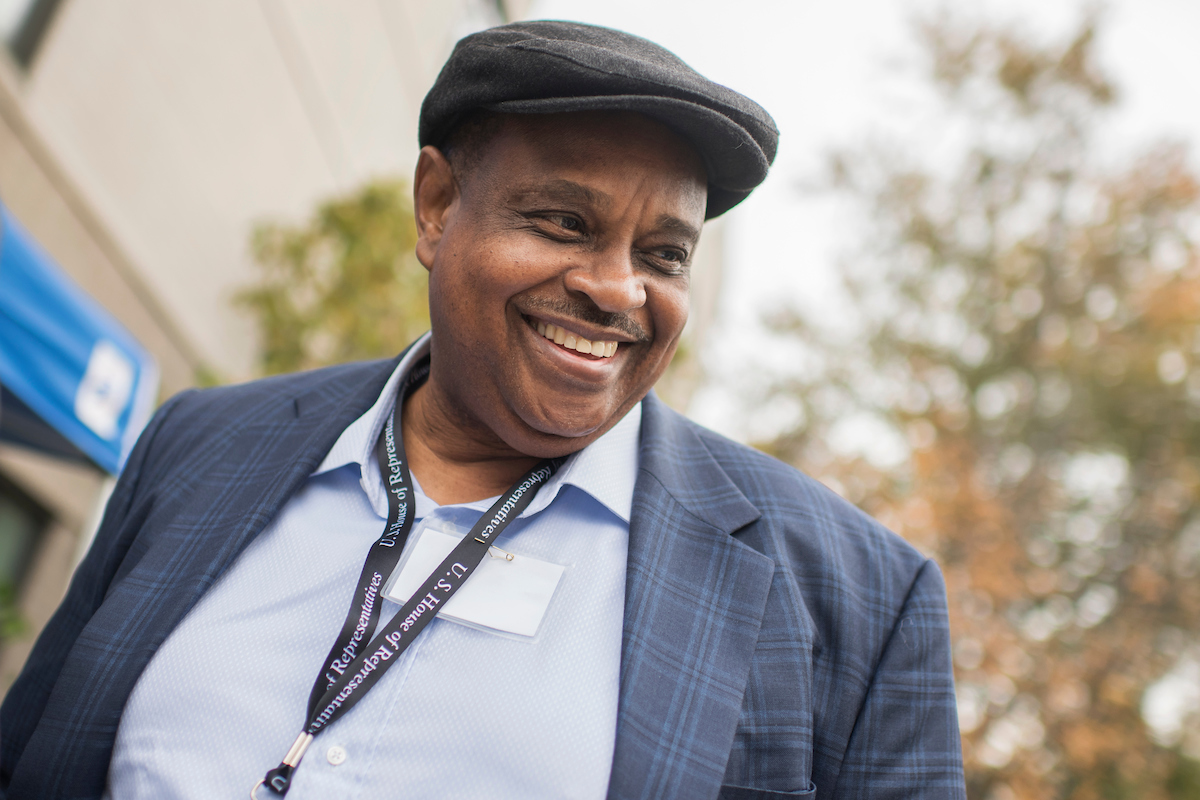 After the Senate passed the measure late last year on a voice vote, the House approved the bill by a 250-169 count. All Republicans voted in favor, with 22 Democrats crossing over, including Al Lawson of Tallahassee.
Several Democrats opposing the bill said going outside the FDA would give false hope to patients and open the door to those peddling ineffective medications in the name of making a profit.
Republicans like Tom Rooney of Okeechobee said keeping hope alive made the bill worthwhile.
"Terminally ill patients are people just like the rest of us — they are our neighbors, friends and loved ones who are just looking for a way to survive," Rooney said. "This law sends a message loud and clear that they won't be forced to give up their fight. The Right to Try Act gives them the opportunity to keep trying and to keep that hope alive."
 Delegation provides near-unanimous support for military spending bill
Last week the House passed the $717 billion National Defense Authorization Act. Several delegation members had the opportunity to include specific provisions within the bill.
Central Florida Republican Daniel Webster celebrated the salary increases for military members and restoring an aging military infrastructure.
"The NDAA provides our troops a pay raise for the second year in a row, the largest raise in 9 years," Webster said in a message to constituents. "It increases funding for training and for rebuilding and replacing worn-out equipment throughout all branches of the Armed Forces."
The bill passed by an overwhelming majority of 351-66. Every delegation member voted for it with the exception of Miami Gardens Democrat Frederica Wilson.
"Over the last year, we have begun to correct (the funding) problem by rebuilding our military and investing in our service members," said Dr. Neal Dunn, a Panama City Republican. The bill now moves to the Senate.
Gaetz embraces Trump trade actions toward China
With talk of tariffs and trade wars, some economists and business pundits have roundly criticized Trump's imposition of tariffs and tough actions pointed at China. According to Fort Walton Beach Republican Matt Gaetz, a vocal Trump backer, it's about time.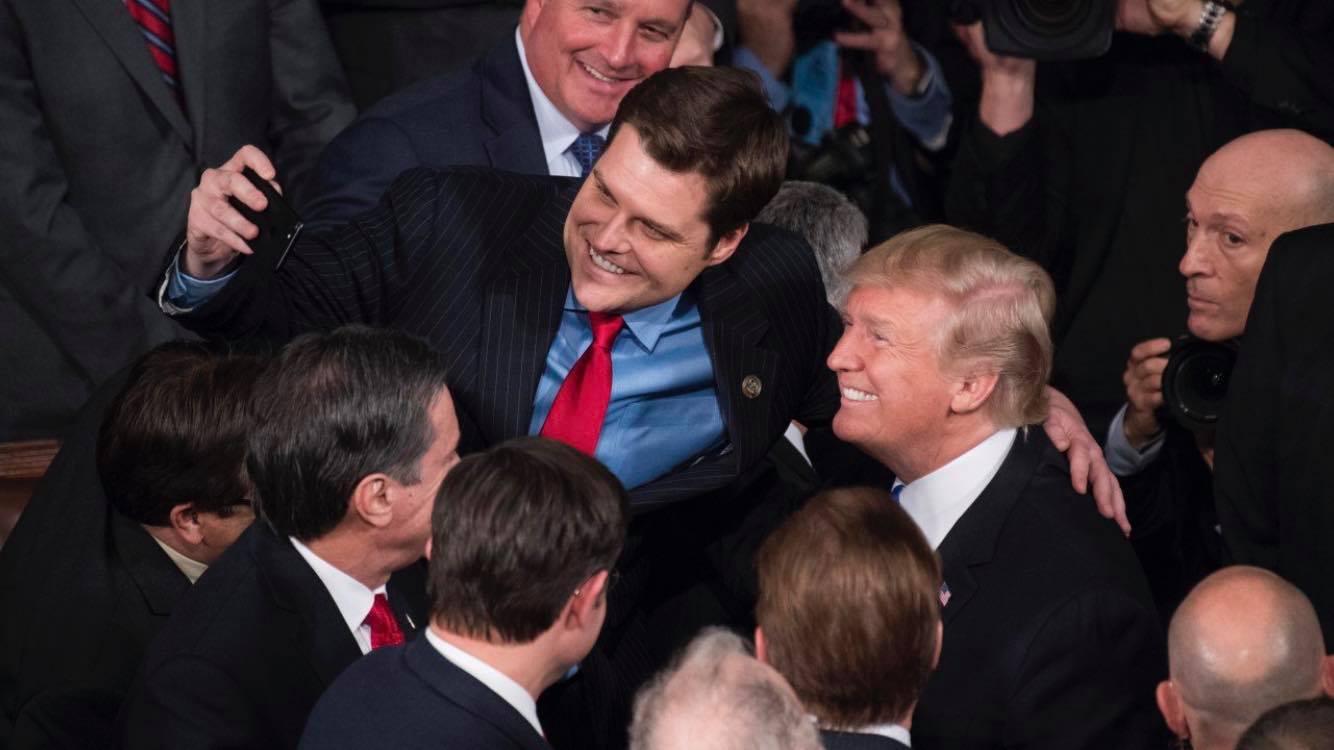 "I commend President Trump for taking action against China's ruthless and unfair trade practices, as well as its state-sponsored theft of American innovators' intellectual property," Gaetz said in a news release. "For too many years, China has pursued trade practices and business policies that make it impossible for foreign companies to compete on a level playing field with Chinese companies."
Gaetz has been a vocal critic of Chinese trade policies since his election to Congress in 2016. Last year, he co-hosted a field hearing with Republican Rep. Neal Dunn of Panama City, where attendees learned about the many ways in which China consistently and deliberately steals American technology, then profits from it.
He pointed out that intellectual property theft costs the US economy over 225 billion dollars each year. Speaking as a member of the Subcommittee on Intellectual Property, Gaetz applauded "the bold steps President Trump is taking to address this troubling issue."
Jacksonville police union backs Lawson
On Wednesday, Democratic Rep. Al Lawson announced a major endorsement when the Jacksonville Fraternal Order of Police gave their backing. Though Lawson's opponent, Alvin Brown, is the former Mayor of Jacksonville, the announcement did not provide a major surprise.
Brown did not even sit for an interview with the union and considering Lawson's history of support for and from law enforcement, an interview may not have mattered anyway. Lawson's first FOP endorsement came in 1982.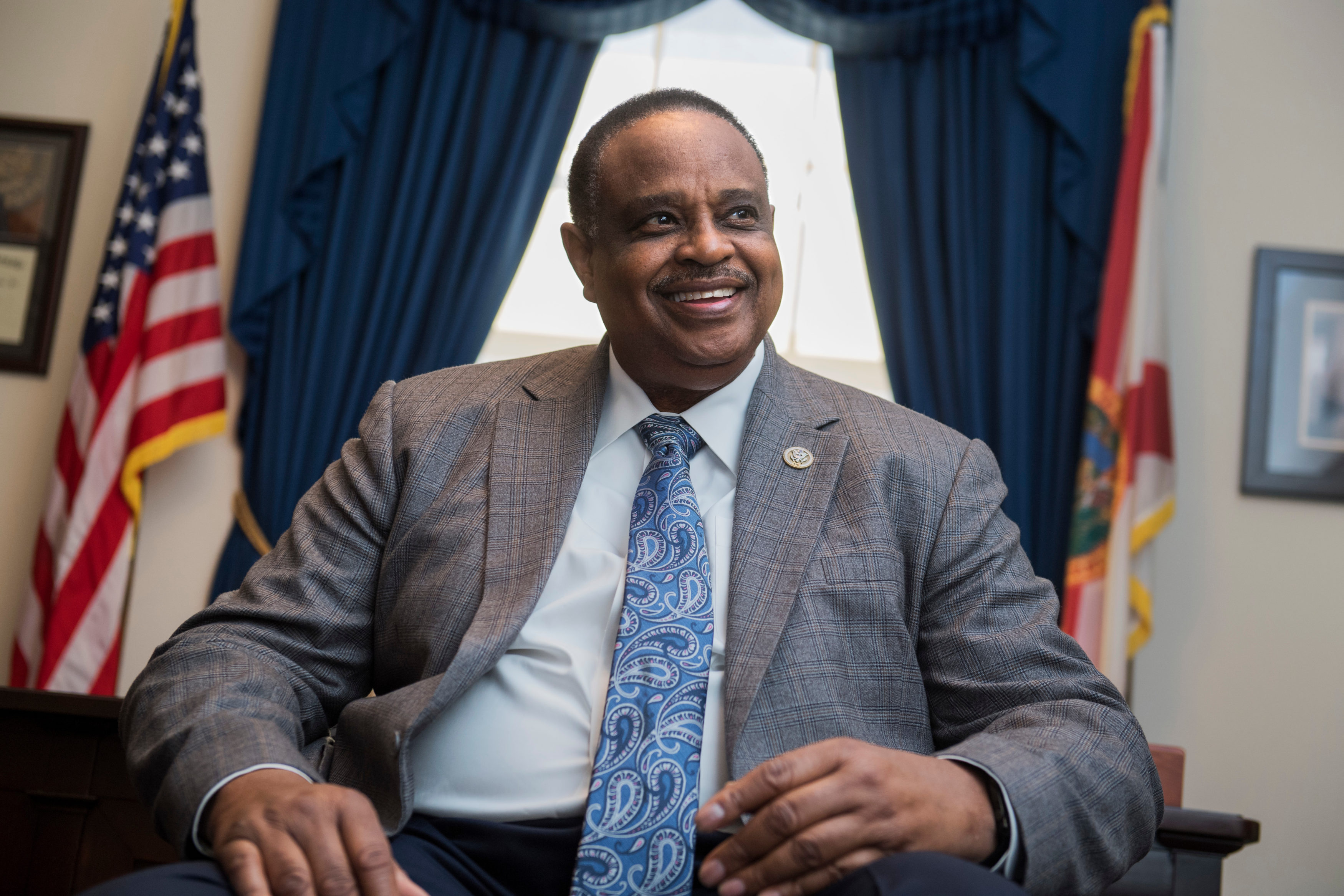 FOP head Steve Zona had strong words of praise for Lawson, noting that "public safety in Jacksonville is your turf." Lawson, meanwhile, told the officers on hand that "you don't have to worry about where I stand. I stand with you."
The state FOP endorsed Lawson in his race against former U.S. Corrine Brown in 2016.
DeSantis disagrees with Gowdy, Rubio on FBI spy claim
On Wednesday, the media was abuzz over comments made by South Carolina Republican Trey Gowdy that the FBI acted properly and doing what Americans "would want them to be doing" when it came to the investigation into the Trump campaign. On Thursday, Republican Rep. Ron DeSantis begged to differ with his colleague from the House Judiciary Committee.
Gowdy said there was no "spy" in the Trump campaign, but instead an informant was engaging certain staffers to find out about Russia, not Trump. DeSantis believes that is a distinction without a difference and believes the FBI was out to get candidate Trump.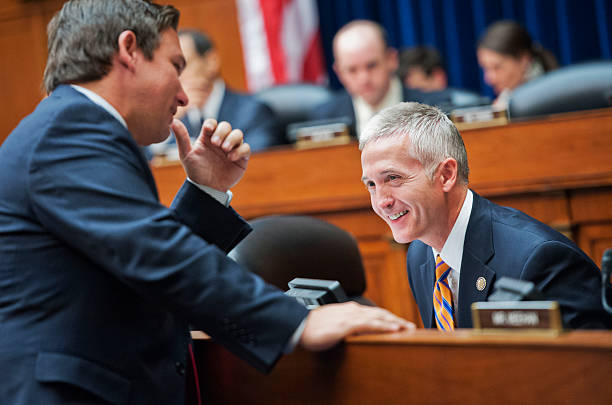 "If you had a problem with somebody on the periphery of the campaign, the obvious thing to do is to go brief the campaign and brief Donald Trump," DeSantis said Thursday morning on Fox and Friends. ""When you are deploying surveillance powers, counterintelligence powers, against an opposition party's campaign, that is not normal, and I think that is not what Americans want the FBI to be doing."
Gowdy was not the only one throwing some cold water on the "spy" angle. On ABC's This Week, Rubio also claimed there was "no evidence" to support the claim the FBI was using informants to target the Trump campaign.
DeSantis is running for governor with the full support of Trump.
After recent school bus crashes, Crist touts seat belt bill
Over the past two weeks alone, incidents involving school buses have killed or injured students and adults. The tragedy in New Jersey, along with other crashes in Idaho, Maryland and Massachusetts are recent examples.
Democratic Rep. Charlie Crist of St. Petersburg has some experience in the area of school bus safety and has come out again urging seat belts be provided on buses. Last year, he introduced the Best to Use Safety (BUS) Belts Act, that would require all new buses be equipped with lap and shoulder belts.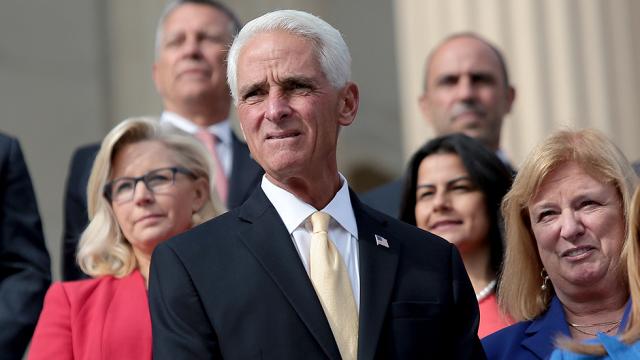 While serving as a state Senator, Crist led the effort to require seat belts in Florida. He is now trying to make it a national requirement.
Following recommendations from the National Traffic Safety Board (NTSB), Crist is again urging federal action.
"Our responsibility to keep students safe goes beyond the classroom — we must also provide for safe transportation to and from school," said Crist. "I am thankful that the National Transportation Safety Board is joining our call to require seat belts for our children on school buses. We made progress in Florida. Now we need to enhance protections nationwide."
The National Safety Council fully supports Crist's bill.
"Children are provided the protection of three-point belts when they ride in a car. The same protection should be offered to them in school buses. This legislation would enable this to happen," said Deborah A.P. Hersman, the council's President and CEO.
Buchanan drug plan endorsed by Manatee County
Congressman Vern Buchanan announced strong local support for his seven-point plan to fight the prescription drug epidemic. The Manatee County Commission voted unanimously to adopt a resolution in support of the Opioid Emergency Response Act.
Buchanan's bill would create a new and innovative program to incentivize the use of alternatives to addictive prescription opioids. The bill also incorporates ideas already-introduced in Congress, including increased research and prevention efforts, expanded access to treatment for those in recovery, and better screening to catch illegal drugs before they enter the country.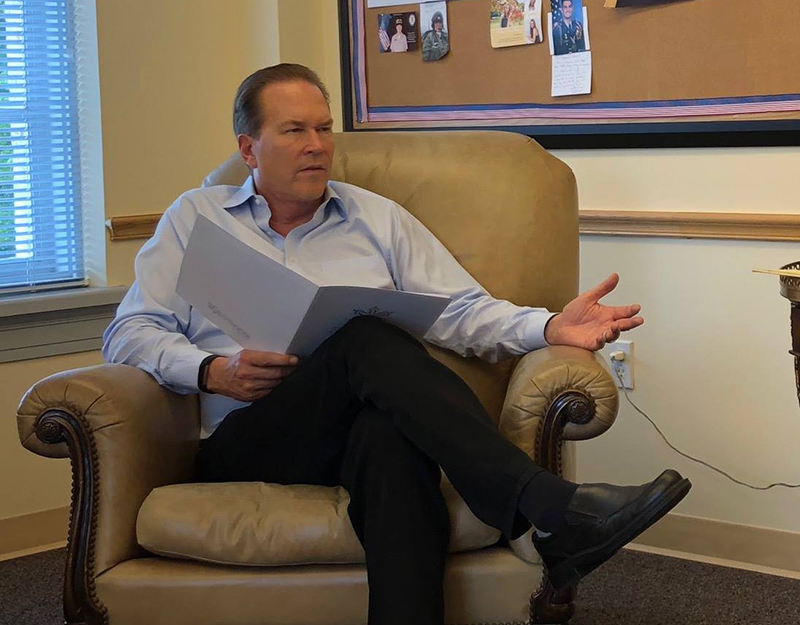 "Manatee County wishes to support the continued efforts of Congressman Vern Buchanan, who has been a champion of raising awareness to the opioid epidemic and has confronted it head-on by sponsoring legislation that addressed child abuse and child neglect due to substance abuse and he also helped secure millions in federal dollars for anti-drug efforts in 2017," the resolution said.
Buchanan's bill has also been endorsed by Centerstone, Drug Free Manatee, the American College of Emergency Physicians, the National Board for Certified Counselors, the American Association of Marriage and Family Therapy, the Manatee, Sarasota and Hillsborough County Sheriffs, Manatee Memorial Hospital, Sarasota Memorial Hospital, and the Manatee Chamber of Commerce.
"Drugs are destroying lives and families not only in our backyard here in Southwest Florida but everywhere throughout the country," said Buchanan in a news release. "We need to work together at the federal, state, and local level to address the epidemic."
Curbelo talks hurricanes, immigration with DHS Secretary
Friday marks the first day of the hurricane season. Floridians are hoping 2018 is much calmer than the destructive storms that hit the state, Puerto Rico and the Virgin Islands last year.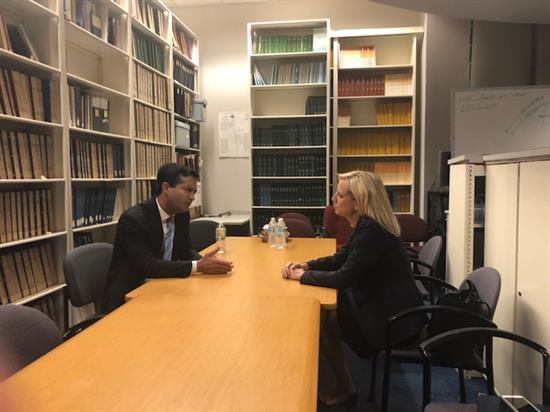 Kendall Republican Carlos Curbelo prepared for the season by visiting the National Hurricane Center headquarters on the Florida International University's Main Campus. He was joined by Department of Homeland Security Secretary Kirstjen Nielsen.
Last week forecasters at the National Oceanic and Atmospheric Administration (NOAA) predicted a 35 percent chance of an above-normal season, a 40 percent chance of a near-normal season, and a 25 percent chance of a below-normal season for the 2018 Atlantic hurricane season, which extends to November 30.
While she was in the neighborhood, Curbelo did not miss the opportunity to sit with Nielsen to discuss an issue where Curbelo has assumed national leadership. He is close to having the votes necessary to force a vote on DACA and immigration reform in the House.
"I was grateful for the opportunity to meet with Secretary Nielsen in South Florida today to discuss efforts to move the immigration reform debate forward in Congress, as well as the federal government's preparations for the 2018 Atlantic hurricane season," Curbelo said. "While part of South Florida may still be recovering from the devastating effects of Hurricane Irma last year, local, state and federal governments need to be prepared for the new season.
NRCC touts Salazar in CD 27
While most of the GOP establishment has written off Congressional District 27, the National Republican Congressional Committee (NRCC) is impressed with a latecomer to the primary. The NRCC has added Miami journalist Maria Elvira Salazar to its Young Guns "On the Radar" phase for the fall elections.
Miami-Dade County Commissioner Bruno Barreiro is the current front-runner with $420,000 cash on hand as of March 31. Salazar entered the race on March 1 and raised slightly more than $300,000 during that first month.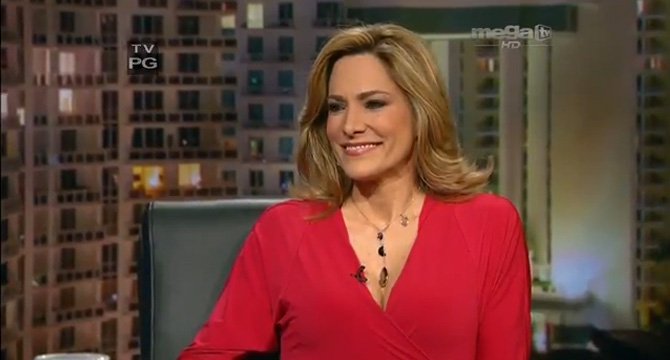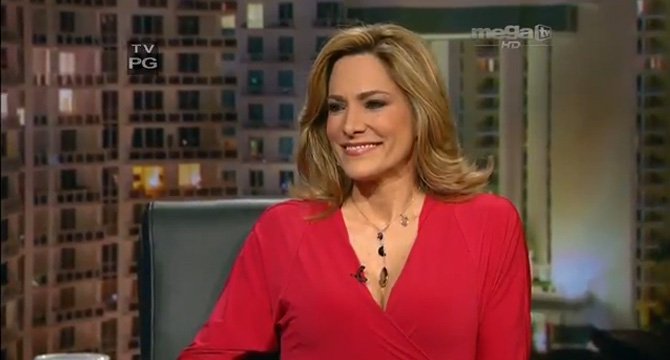 "Congratulations to Maria Elvira Salazar for being named 'On the Radar' in the NRCC's Young Guns program," said NRCC Executive Director John Rogers. "Her compelling personal story, deep Miami roots, and fundraising prowess have served her campaign well," said NRCC Executive Director John Rogers.
Salazar, a television journalist who has worked with Univision and Telemundo, did not enter the race as an unknown. The current officeholder is not ready to concede the seat to Democrats.
"The district is totally winnable for the right candidate," Ros-Lehtinen said late last year. "She could be the right candidate."
Rogers pledged the NRCC will closely monitor her efforts.
"Salazar is a lifelong resident of Miami who has what it takes to keep this seat red," Rogers added. "The NRCC looks forward to watching Salazar's campaign continue to progress."
On this day in the headlines
June 1, 2005 — Deep Throat, the secret source whose insider guidance was vital to The Washington Post's groundbreaking coverage of the Watergate scandal, was a pillar of the FBI named W. Mark Felt, the Post confirmed. The identity of Felt, who was the FBI's No. 2 man at the time, was kept secret until now through an agreement between him and reporter Bob Woodward.
Felt's role was announced in an article published in Vanity Fair, which used his attorney as the source. In response, Woodward said he was sticking by the arrangement, but shortly afterward the newspaper confirmed the story.
June 1, 2010 — As BP officials begin new efforts to stem the flow of oil from their blown-out rig, the latest forecast for the for the oil spill in the Gulf of Mexico shows it coming nearer to the Northwest Florida shores. The possible area of the spill extends to the barrier islands of Mississippi and Alabama.
The trajectory map has Florida's coastline still hovering just outside the line of uncertainty by Wednesday. Meanwhile, an accelerated advertising campaign designed to inform the beaches of Escambia and Santa Rosa Counties are still open. Gov. Charlie Crist has approved emergency funds totaling $1.45 million.
Bigger roster won't necessarily lead to GOP win in Congressional Baseball Game 
It has been nearly one year since the shooting of Louisiana Republican Rep. Steve Scalise while his team was practicing for the Congressional Baseball Game. Thankfully, Scalise is improving, but his team still needs some help.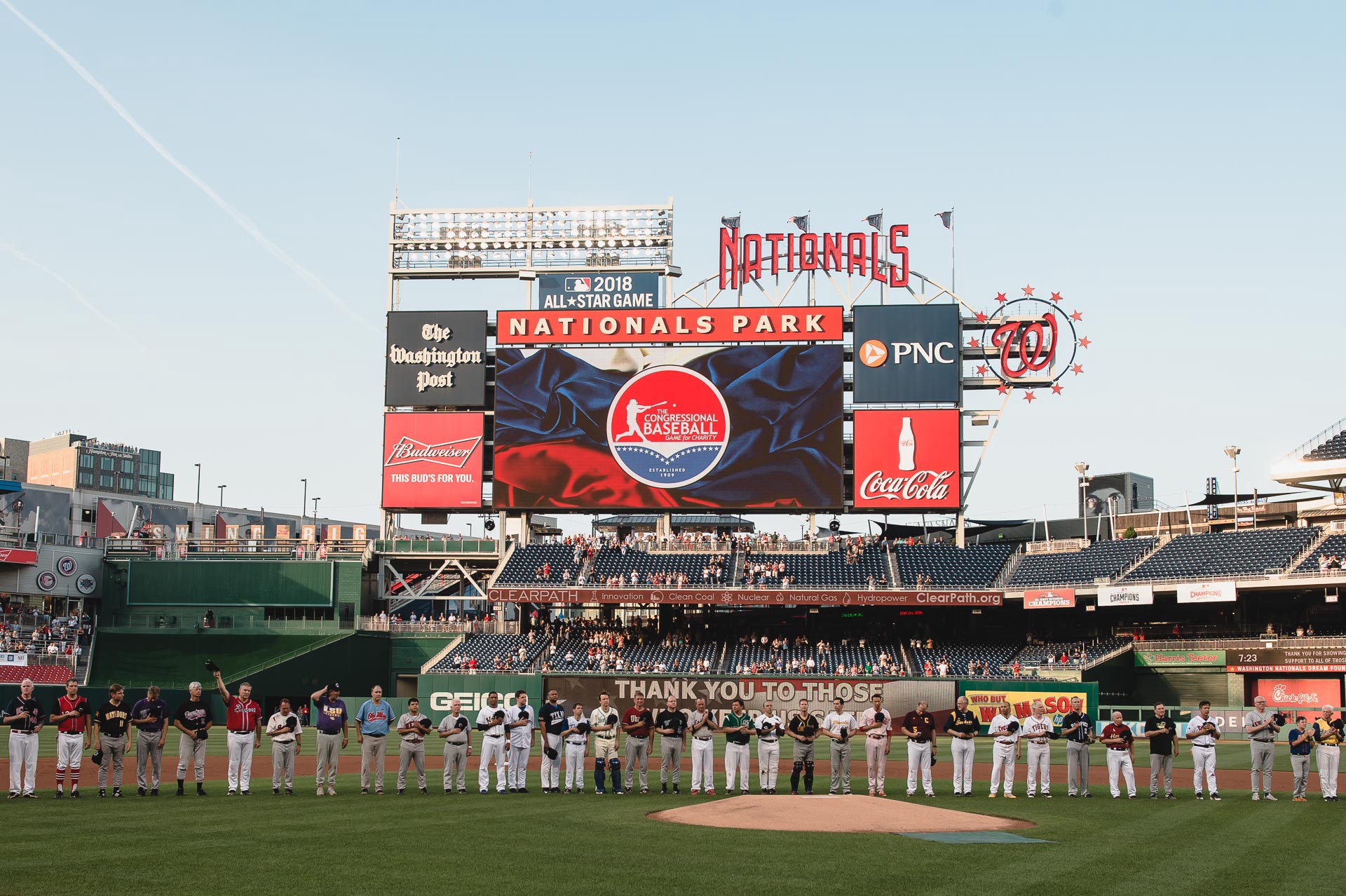 Last year, Democrats routed Republicans 11-2 and analysts believe they will win again when the teams square off on June 14 in Nationals Park. This year's Republican roster shows 37 signed up to play, but most are there for emotional support. Democrats will have 24 players in the dugout.
Unfortunately for Republicans, one of those Democrats is Cedric Richmond of Louisiana, who baffled GOP batters during last year's game. Among Republicans in uniforms are two Floridians who will be playing in their last game. Both Tom Rooney of Okeechobee and Dennis Ross of Lakeland are retiring from Congress after their terms expire.