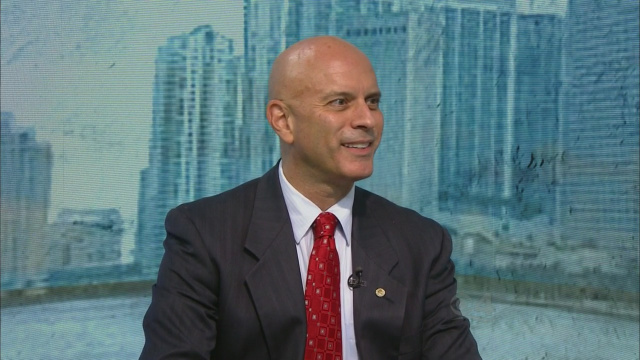 Tim Canova, a candidate for Florida's 23rd Congressional District, is now calling on Gov. Rick Scott to suspend and remove Brenda Snipes as Broward County Supervisor of Elections.
Canova's call follows a court ruling that Snipes' office illegally destroyed paper ballots from Canova's 2016 primary challenge to current CD 23 Rep. Debbie Wasserman Schultz.
The Florida Division of Elections agreed to send monitors to Broward for the 2018 election cycle, but Canova says that remedy doesn't go far enough.
"Brenda Snipes has shown herself unfit to supervise another election and Gov. Scott needs to suspend and replace her," he said. "Appointing yet another monitor is not a solution."
After the 2016 Democratic primary, Canova decided to challenge the results of the election, where he lost to Wasserman Schultz 57 to 43 percent. During his lawsuit, Canova tried to get his hands on paper ballots, but those ballots were lost after Snipes signed an order to destroy them.
That happened just 12 months after the election. Legally, ballots in federal elections must be preserved for 22 months. In addition, a judge would have been required to approve the ballots' destruction as they were relevant to an ongoing lawsuit.
Snipes has called her signing off that order a "mistake."
But Canova isn't buying Snipes' explanation. "Snipes has failed to perform the basic duties of an elections supervisor to preserve original ballots in accordance with state and federal laws," he said in a statement calling for her removal.
In addition, Canova said he now supports the elimination of using digital scans for elections, arguing they are too unreliable.
Canova says future elections should use paper ballots to be counted by hand in public, "just as we did in this country for two centuries, before the hanging chads in the 2000 presidential election unfairly discredited all paper ballots and ushered in this failed experiment with electronic voting machines."
Canova is once again mounting a challenge to Wasserman Schultz's seat, but this time he's doing it without any party affiliation. He recently resigned from the Democratic Party in protest of its support of Wasserman Schultz.
That leaves Wasserman Schultz uncontested in the Democratic primary. Three Republicans are competing for the GOP nod. The general election for CD 23 will take place Nov. 6.