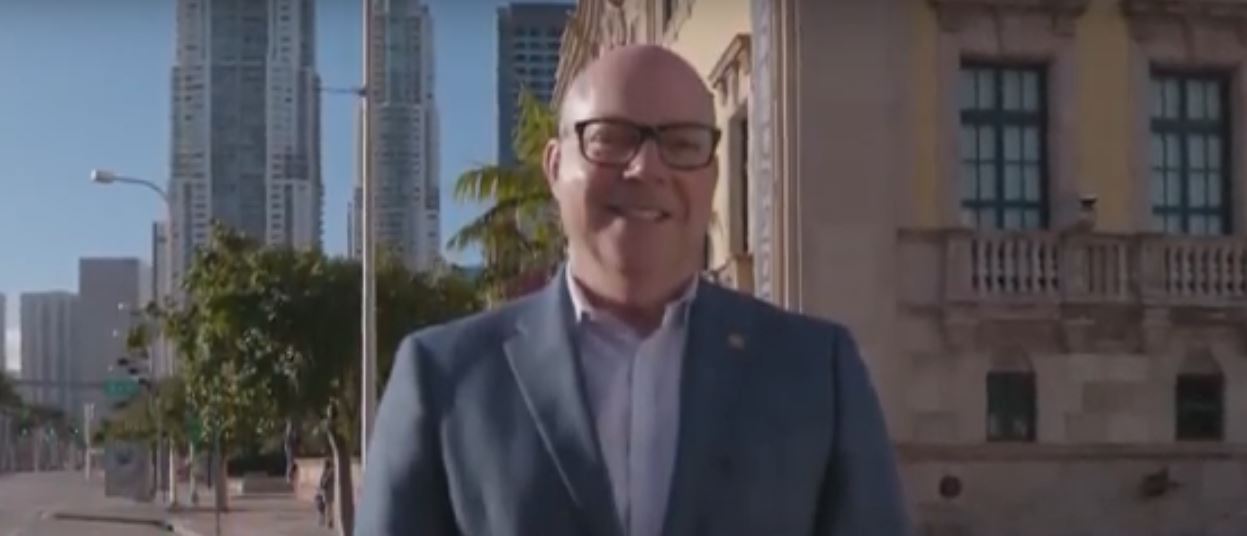 David Richardson is intent on getting his message out: Donna Shalala is not fighting for you.
That's the tone of a new Spanish-language television ad released by the Richardson campaign. It is the fourth such ad taking on Shalala, one of Richardson's opponents in the Democratic primary for Florida's 27th Congressional District.
Like his previous ads, this one highlights Shalala's changing stance on universal health care.
The ad flashes back to 2007 when Shalala was a guest on "The Colbert Report." Asked by host Stephen Colbert whether she was "one of those universal health care people," Shalala responded, "No, actually, I'm not."
Shalala now says she does favor Medicare-for-all, a form of universal health care. That's a position shared by all four of her Democratic primary opponents.
"It is my responsibility to show the voters that while Donna was profiting off of her public service, I've been fighting for the people," said Richardson in a statement on the ad's release.
Richardson's statement also hit Shalala on other issues. "Look at guns—I supported legislation to ban bump stocks and assault weapons whereas she donated to pro-gun Republicans. On top of that, she got rich while ordinary people overpaid for housing and healthcare."
Richardson is referring to Shalala's time on the boards of UnitedHealth and Lennar Corp., a homebuilding company. He also notes Shalala's past endorsements to Republicans in the Florida House.
At the Democrats' most recent debate, Shalala responded to criticism of those donations, saying, "I gave much more to Democrats, hundreds of thousands of dollars to Democrats compared to what I gave to Republicans while I was president of Hunter [College] and they were representing this district."
The back-and-forth between Richardson and Shalala is emblematic of a primary where each candidate seems to be moving as far to the left as they possibly can. Richardson received a boost in that regard earlier this week, when he was endorsed by the group Progressive Democrats of America.
Richardson's new ad will air on multiple Spanish-language networks. Voters will make their choice in the CD 27 primary when they take to the polls on Aug. 28.