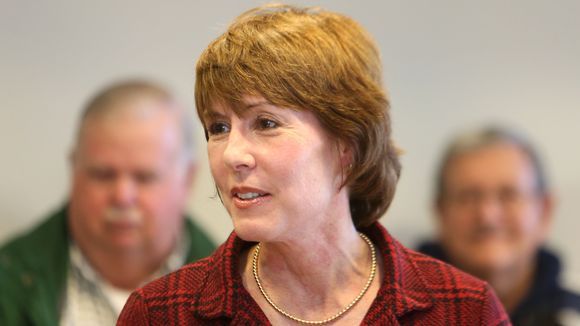 Democratic candidate for governor Gwen Graham is now asking the Florida legislature to ban the controversial practice known as "conversion therapy." Graham's call comes on the first day of LGBT Pride Month.
Conversion therapy is a process that attempts to "treat" gay people by promoting a transition to a heterosexual lifestyle.
As summarized by the Human Rights Campaign, an advocacy group for LGBT rights, numerous medical organizations have denounced conversion therapy, saying it promotes risks among patients and lacks scientific credibility.
Graham echoed those concerns in her statement announcing her push for a statewide ban. "Conversion therapy is junk science. It's hurtful and cruel, and there is no place for it in Florida."
She added, "We need to welcome and love our young people for who they are. Period. Nine states and in 15 municipalities in Florida have banned this horrible practice, and it's time for it to be outlawed by the whole state."
That would be an uphill climb in Florida, where previous legislative attempts have failed, including bills by openly gay Democratic state Rep. David Richardson in 2016 and 2017. But 12 states and the District of Columbia have outlawed the therapy, citing potential harm to patients.
Those patients are often children and adolescents. Experts worry efforts to alter their behavior at that age can lead to depression, anxiety, and suicide.
Graham also called on the legislature to pass the Florida Competitive Workforce Act, which according to her statement, "would extend non-discrimination protections to LGBTQ Floridians." She also promised to sign an executive order which would add sexual orientation and gender identity to a list of protected classes in the state.
"Every major city in our state has now passed a human rights ordinance, but almost half of all Floridians are still subject to legal discrimination across the state." She added, "As governor, I will prioritize passing legislation that protects all Floridians."
Graham is currently competing for the Democratic nomination for governor along with several others including Andrew Gillum, Chris King, and Philip Levine. Graham says she will make LGBT issues part of her campaign and tenure as governor, if elected.
"I am proud to live in a state with vibrant LGBTQ communities from Key West to Pensacola. LGBTQ Floridians have never given up in their fight to make Florida a more equal and welcoming home for everyone, and I am proud to stand with them."