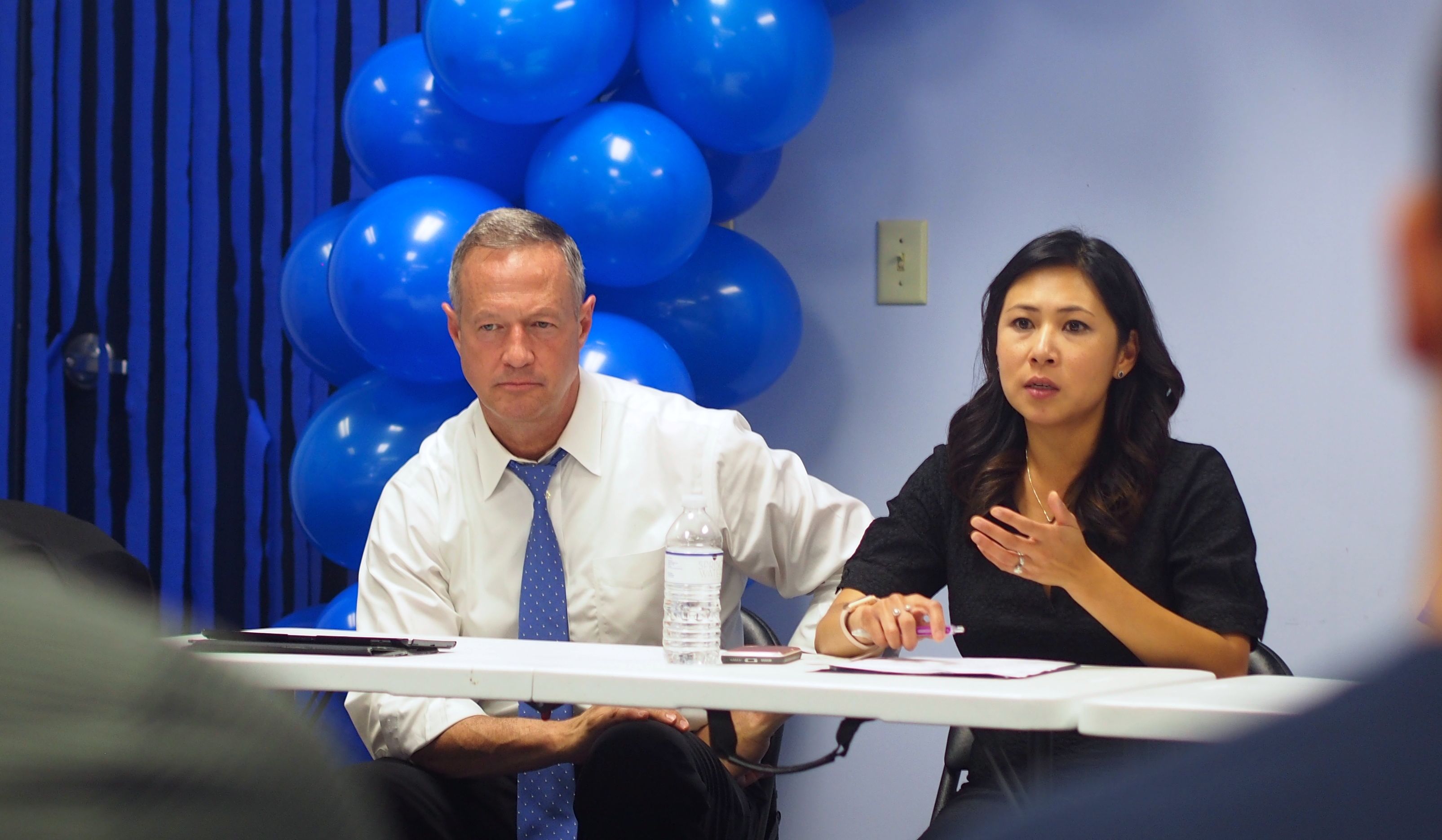 Those seeking changes in gun laws need patience and persistence, Democrats Stephanie Murphy and former Maryland Gov. Martin O'Malley, a possible 2020 presidential candidate, said Monday.
O'Malley, who dropped out early in the 2016 Democratic presidential primary race, joined the congresswoman from Winter Park in her re-election campaign event Monday, a roundtable meeting with members of two fervent gun-control groups, Moms Demand Action, which rose out of the 2012 massacre at Sandy Hook Elementary School in Connecticut, and March For Our Lives, which grew out of last February's massacre at Marjory Stoneman Douglas High School in Parkland.
Murphy spoke of the law change she essentially ushered through, lifting a ban on federal research into gun violence as a health concern, as a critical first step in addressing the more contentious and higher-profile debates over assault weapons, background checks, high-capacity magazines, and bump stocks.
But both Murphy and O'Malley spoke of is how the gun law changes groups sought by such as March For Our Lives and Moms Demand Action, and Murphy and O'Malley themselves, could come only when the research, public pressure, and elections have changed enough that, as O'Malley said, "it's time to call the question."
It took 22 years to get the so-called "Dickey Amendment" repealed, thereby allowing researchers who receive federal money to research gun safety, she pointed out. And it took the efforts of March For Our Lives and other groups responding to the Feb. 14 mass shooting at Stoneman Douglas, she said, which suddenly turned the tide in Congress from virtually no Republicans showing interest in her bill, to a number of them helping her. Eventually, Murphy got it amended into the federal budget bill.
O'Malley was in town campaigning for Murphy and for some state candidates, such as Democratic state representative candidates Lee Mangold in House District 28, and Anna Eskamani in House District 47. He and his leadership political action committee, Win Back Your State, is pushing for a nationwide Democratic focus on state races, and he urged those attending Murphy's re-election event to consider putting the focus on state races.
"And then you'll be in a much better position to ask a much more hopeful question: what can we get done now?" O'Malley said.
Murphy's re-election is being challenged from the left by Democrat Chardo Richardson in the August 28 primary, while Republicans state Rep. Mike Miller, businessman Scott Sturgill and Vennia Francois. Mangold is taking on Republican David Smith for an open seat in HD 28; Eskamani expects to face either Republican Stockton Reeves VI or Mikaela Nix for what should be an open seat in HD 47.