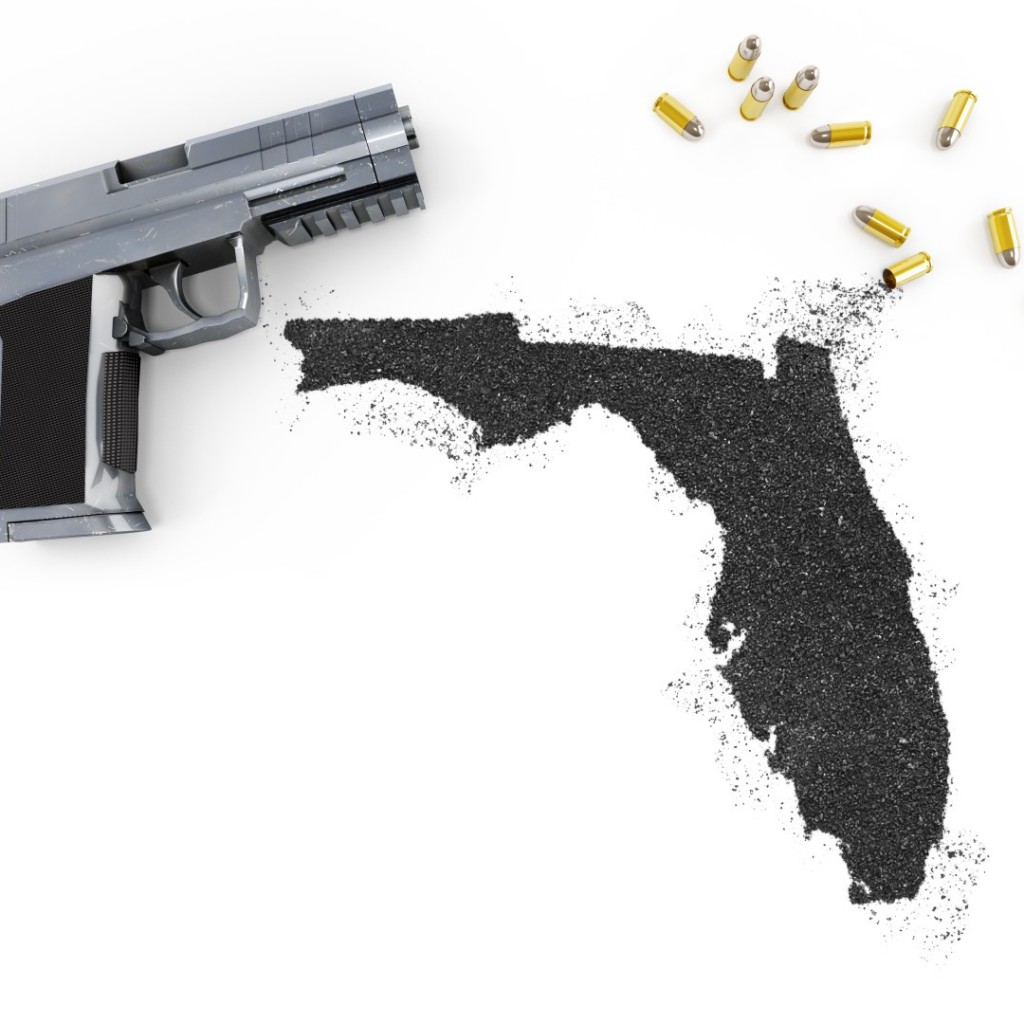 If you're a candidate who believes that bump stocks should not have been banned, that Florida residents should be able to open-carry firearms, and that local officials who mess with gun laws should be banned from public office for life, then you, too, might be in line for a National Rifle Association endorsement.
But first, you may need to state a convincing case that you not only support the Second Amendment to the U.S. Constitution, but that you believe that anything you as an elected official might do to abridge that would be a breach of your oath of office.
The NRA and Unified Sportsmen of Florida have distributed their election-year questionnaire to candidates, a four-page list of questions that ranges from fundamental beliefs in the sanctity of the Second Amendment to specific questions about repealing portions of the "Marjory Stoneman Douglas High School Public Safety Act," Senate Bill 7026, which the Florida Legislature approved this year while addressing the wave of activism that rolled from the Parkland mass shooting of students and teachers.
"The questionnaires are designed to find out where candidates are on the issues that are fundamental, like the first ones on the first page about the Constitution and the 2nd Amendment, and we get into issues that are current," NRA Florida lobbyist Marion Hammer said.
"If they don't have an idea of where we stand, its not important; what is important is where they stand. We don't want them to fill it out the way they think we want them to," she added.
Or, as Democratic Florida House District 47 candidate Anna Eskamani said on Facebook, the questionnaires might be pitched.
"I consider the questionnaire to be a deep disservice to Floridians. It's crafted to provide a myopic view of gun access. To use the questionnaire's own language, you are either "pro-gun" or "anti-gun." These attitudes are not reflective of our community," Eskamani said. "Gun policy is complicated, intersectional, and nuanced. We should honor that, and allow room for dialogue.
"To receive this narrow-minded questionnaire less than four months after Parkland and near the two-year mark of Pulse is offensive," she added, referencing the June 12, 2016, massacre at the Orlando nightclub. "People are dying, and the NRA continues to maintain the status-quo. It won't work."
If people don't know where the NRA is standing, in many cases the organization often spells it out in pre-ambles to the questions, or within the questions themselves, or in the wording of the options available among multiple-choice answers.
"The 2018 'Gun Control/School Safety' bill contained gun control provisions that we believe are un-constitutional," the questionnaire says of SB 7026. The questionnaire notes that the NRA is suing the state to have the law overturned.
The questions that follow include:
"The new law prohibits adults between 18-21 years of age from purchasing a firearm…. Will you support legislation to repeal this provision of the law?"
"The new law also imposes a 3-day waiting period…. Will you support repeal of the 3-day waiting period provision of the law?"
"Additionally, the law imposes a ban on the sale, transfer and possession of bump stocks…. Will you support repeal of the bump stock accessory, device and kit provisions of the new law?"
Open-carry of firearms is explained as a means to end law enforcement harassment of individuals who have concealed weapons permits and accidentally expose their weapons to view. "Clearly, allowing license holders to also carry openly is the ONLY way to stop this abuse. Will you support legislation to allow concealed firearm licensees to also carry openly?" the questionnaire asks.
Similarly, carrying firearms in colleges and universities is described as a right being abridged by college administrators discriminating against people exercising self-defense. One of the answers is, "Yes, I would support legislation to stop colleges and universities from banning the lawful carrying of firearms for self-defense on campuses."
Same with the current ban on firearms in churches, synagogues and other religious institutions that have daycare programs. "The law is a clear violation of private property rights. Will you support legislation to restore private property rights, self-defense rights, and Second Amendment rights to churches, synagogues, and other religious institutions?" the questionnaire asks. The only option to answering yes on that question is to answer that "I believe the State should regulate churches, synagogues and other religious institutions."
Explaining a distinction to machine guns, banned since 1934, the questionnaire describes semi-automatic rifles, shotguns and handguns as "functionally identical" to all one-shot weapons, "no matter how they look or what you call them," and then asks whether they should be banned.
The most provocative question may involve the 2011 local gun ordinance preemption law, pushed through by the NRA, that forbids local governments from passing their own gun ordinances and imposes penalties on public officials who attempt to do so, including fines, convictions, lawsuits and removal from office. That law is being challenged this year by an increasing list of cities and counties that have sued, while others have flaunted the 2011 preemption law by passing gun ordinances since the Feb. 14 massacre at Stoneman Douglas High School.
Candidates are offered three potential positions regarding that law in a question about whether the local officials should be held accountable if they challenge the preemption:
"Yes. I believe public officials should obey the law or be held accountable. I will oppose attempts to change the law."
"No. I believe it was wrong to punish local government officials for intentionally violating the law and I will support attempts to change the law."
And: "Yes. But I believe the penalties are too lax for willful violators and I will support legislation that bars violators from holding public office for life."