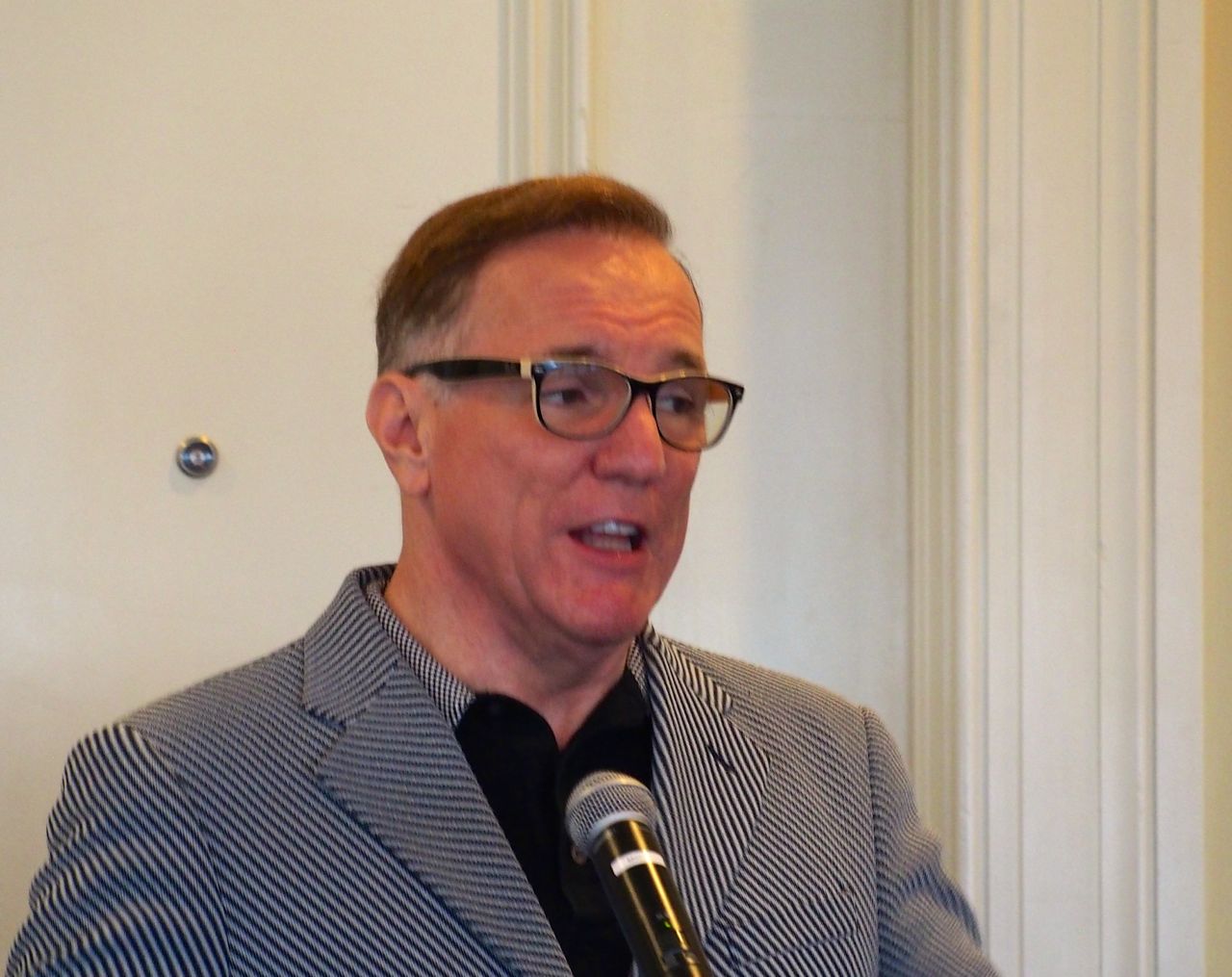 Lew Oliver, the face, voice, and chair of the Orange County Republican Party for the entire 21st century, is resigning
The 58-year-old lawyer and businessman wants to focus more time on his practice and his title business, Oliver said in a resignation email sent late Tuesday to the Orange County Republican Executive Committee. He has chaired the Orange County Republican Party since 1999.
His resignation will take place at the next Orange County REC meeting, at which he said he will oversee the election of his successor.
"I have recently started to expand my business, and even started a new one, and I am simply unable to continue to devote the time to the job as your chairman that the position and you deserve during this election year," Oliver stated. "Additionally, it is time for new blood and new energy and new ideas."
He was not available Tuesday evening to comment further.
Oliver's tenure has overseen mostly remarkable Republican election success in Orange County even as the county's electorate evolved to be more and more Democratic. He stuck to Republican principals, but avoided divisive strategies or rhetoric. He also spoke his mind freely (sometimes at his own risk), but never seemed bothered by criticism.
"Lew has been a staple of the Republican Party of Orange County for two decades," Republican Party Vice Chairman Chadwick Hardee said Tuesday evening. "He has done a lot of good things for the Republican Party and Orange County; his leadership will be deeply missed."
The county party's record of election dominance changed only in the past couple of years, as Democrats for the first time in decades made advances in both the county's state Senate and State House of Representatives delegations, and this year the Democrats threaten to take control of the Orange County government as well.
Oliver has struggled off and on in recent years with insurgencies from party factions, first from the Tea Party movement, and then from supporters of now-President Donald Trump. But Oliver survived them with ease, always expressing optimism that the party establishment was sound and in control.
There has been no recent talk about any such battles behind the scenes that would lead Oliver to leave. In fact, he may have been quietly laying the groundwork for months, confiding in a handful of people that he wanted to focus more on his business.

Three weeks ago, at the party's Lincoln Day dinner, Oliver was universally fêted (as if it were a going away party) though there were no announcements of any kind.
"I'm sad to see Lew Oliver go but Orange County will forever be indebted to him for his service over the years," said state Rep. Bobby Olszewski. "He has always been very kind to me, but never hesitated to provide the tough love when it was needed."
"Lew Oliver was a stalwart in changing times here in Central Florida. He stuck with his principals," said state Rep. Mike Miller, who's running for Congress this year. "He worked hard to develop the party, actually brought us into the majority while he was chairman. I applaud him for his stick-to-it-ness and his ability to work with changing demographics and changing times. He was able to bring Republicans out to vote, and he stuck to the conservative principals that make our state and country great."
Oliver succeeded in leading the party because he stayed on message, he knew how to direct winning elections, and there were a number of elections the Republicans would not have won without him, said political consultant John Dowless.
There have been some downsides.
A drop in Republican voter registration as a percentage of the electorate has continued throughout the 21st century, with Orange County now having more than 100,000 more Democrats than Republicans. Oliver also has been faulted for not leading initiatives to aggressively update the party's social media and online presences.
Still, even with his slowly-emerging decision to step down, Oliver's tenure at the Orange County Republican Party has been so long — and so well established — there were no clear indications of a successor Tuesday night.
Hardee, running for an Orange County School Board seat, said he also will consider running for the chairman's post. But he would be interested in it only transitionally, holding it long enough to groom a long-term new leader.
Besides Hardee, names mentioned late Tuesday evening included former Orange County Clerk of Courts Eddie Fernandez, State Committee Woman Kathy Gibson, and State Committeeman Paul Paulson.
"My feelings are mixed because OCREC has been an integral part of my life for nearly one-third of a century, and I will miss so very many of you who have made my life richer and more joyous and more meaningful," Oliver said in his email. "I will also miss the sense of purpose and accomplishment this work has given me. If I did not think that you and I could make a genuine difference — even if only occasionally — I would not do it. I assure you that your work does indeed MATTER. I am grateful to all of you, and you should be proud of what you do."