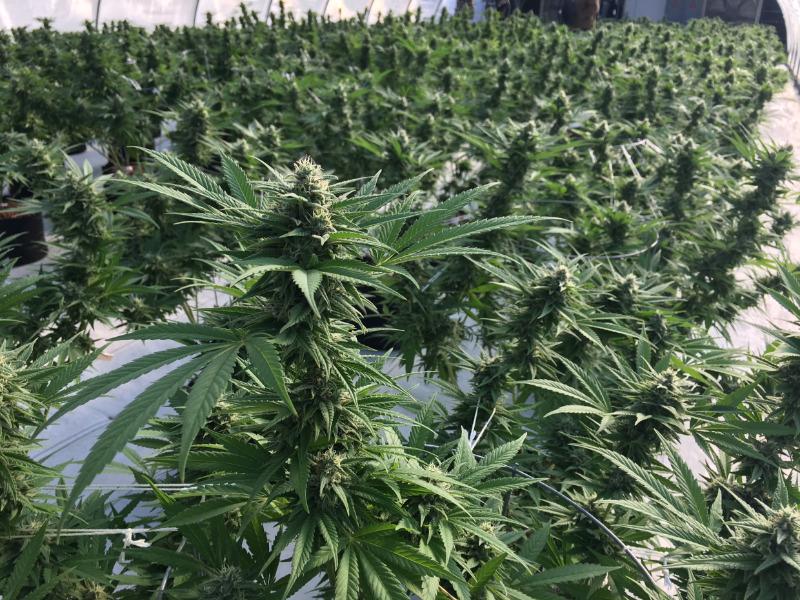 The country's biggest medical marijuana provider on Wednesday announced it was buying its way into the Florida market.
In a press release, MedMen Enterprises Inc. of Los Angeles said it had agreed to pay $53 million for what's known in Florida as a "medical marijuana treatment center" license from Central Florida's Treadwell Nursery.
MedMen management say they will host a conference call about the deal, to be live streamed on their website, at 9 a.m. Eastern time on Thursday.
State records show Treadwell, which has one of 13 active licenses in the state, has "cultivation authorization only." Florida has a vertically-integrated market, meaning the same provider grows, processes and sells its own marijuana.
A Treadwell representative reached Wednesday declined comment.
"As part of the transaction, MedMen will acquire Treadwell Nursery's cultivation facility on 5 acres in Eustis, and the right to open 25 medical marijuana dispensaries," the release said.
"For nearly a decade, we have been positioning ourselves to capitalize on enormous market opportunities like this." MedMen co-founder and CEO Adam Bierman said in a statement. "This acquisition is right in line with our strategy of establishing a presence early on in high potential markets with limited licenses and large populations.
"Florida is the third most populous state in the country with a medical marijuana market estimated to reach $1 billion in annual sales by 2020," he added. "MedMen has built the best-in-class brand, and we continue to invest in premium assets that solidify our dominant position in the most important cannabis markets in the world."
Taylor Patrick Biehl, co-founder and policy director of the Medical Marijuana Business Association of Florida, said Wednesday's announcement "clearly demonstrates real interest in the emerging market."
But, he added, "the devil is in the details as it relates to cannabis stock plays."
On Wednesday afternoon, MedMen stock (MMEN), which trades on the Canadian Securities Exchange, was $3.89 a share, down a penny from the day's open. Its 52-week high is $5.73. 
The deal, expected to close within 90 days, "is subject to customary closing conditions, including receipt of state regulatory approvals," according to the release. "If certain regulatory approvals are not obtained, (MedMen) and Treadwell Nursery will have the right to terminate the agreement."
A Department of Health spokesman, which regulates the drug through its Office of Medical Marijuana Use, said the agency "will review the request once it is received."
MedMen has operations in California, Nevada and New York, which employ over 800 people and "combined account for nearly half of North America's addressable legal market," the company's website says.