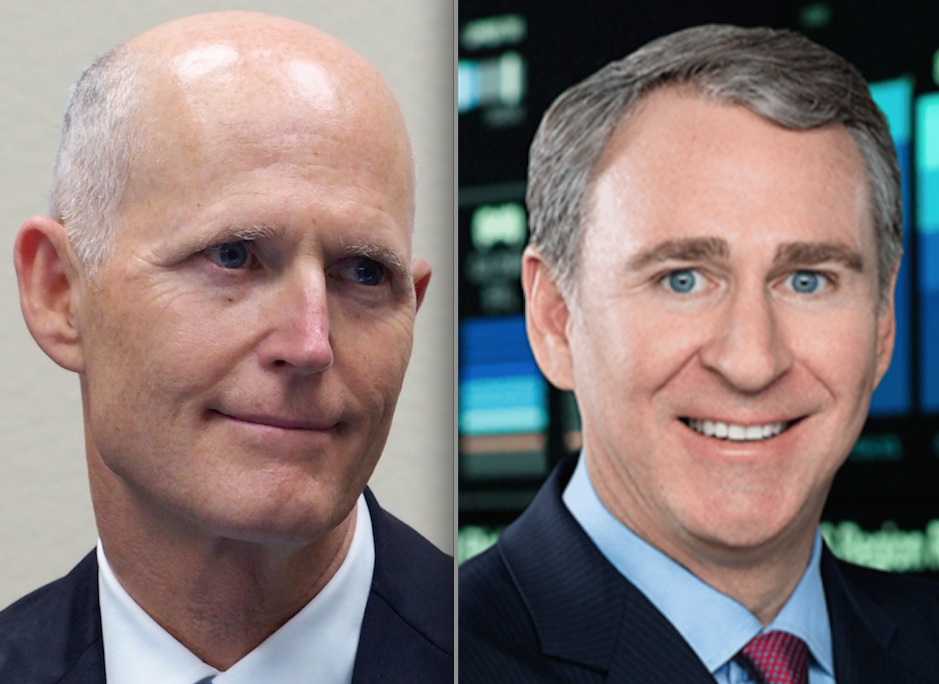 Kenneth Griffin, billionaire leader of a Chicago-based hedge fund and a big-time contributor to Republican political committees, has been appointed national finance chair for the New Republican PAC fueling Gov. Rick Scott's election campaign for the U.S. Senate.
Griffin, 48, has contributed more than $20 million to various Republican-backing political committees and Republican candidates just in the past eight years.
Through the most recent data available from the Federal Election Commission, Griffin had not contributed to Scott or New Republican. He has donated $5 million to U.S. Sen. Marco Rubio's Conservative Solutions PAC, and another $2 million each to the Freedom Partners Action Fund and the Senate Leadership Fund.
"We are honored to have Mr. Griffin serve as our national finance chair. Like Gov, Scott, Mr. Griffin is a successful business leader and has a deep commitment to economic growth, job creation, and the future of our country. We are grateful for Mr. Griffin's service, and we look forward to advancing our strategic independent campaign to elect an incredibly successful and accomplished Governor who will bring fresh ideas to Washington D.C.," New Republican Executive Director Blaise Hazelwood stated in a news release.
Griffin grew up in Boca Raton, and currently lives in Chicago. He is the CEO and founder of Citadel, one of the nation's largest hedge funds, which reportedly manages more than $25 billion in assets.
The Chicago Tribune reports Griffin to be the richest person in Illinois, with a net-worth of $8.5 billion.