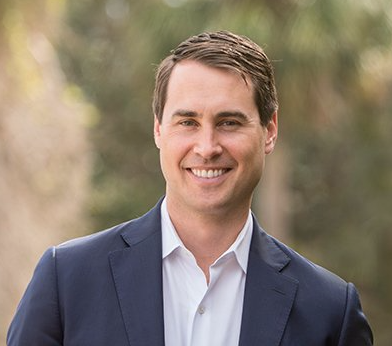 Democratic gubernatorial candidate Chris King announced Wednesday that he raised $78,661 last month and kicked in another $400,000 of his own money to bring his total fundraising past the $5 million mark.
Nearly $410,000 of the May money went to his official campaign account, while his committee, Rise and Lead Florida, took in the balance. All told, King has now brought in nearly $5.1 million since entering the race for Governor in March 2017.
"After 20 years of one-party Republican rule, Floridians are ready for new leadership," campaign manager Zach Learner said in the fundraising announcement. "We're excited to share our progressive message with even more Democrats across the state of Florida."
Including his $400,000 infusion last month, King has put more than $2.7 million of his own money on the line. The Winter Park businessman didn't specify whether his May investment was marked down as a loan or a contribution, though he's marked them down as loans for the past two months.
Neither report is viewable through the Florida Division of Elections, so his on-hand tally is mystery for now — full reports for May are due to the state on Monday. As of April 30, King had just under $2.5 million in the bank.
That total could see a substantial decrease, as the "outsider" candidate put some cash into airing TV ads in a half-dozen Florida markets last month — Gainesville, Jacksonville, Orlando-Daytona Beach-Melbourne, Panama City and West Palm Beach-Fort Pierce.
The first of those ads, "New Direction," saw the candidate publicize his pledge to not take campaign cash from the sugar lobby. The second, "Stand Up," serves as an indictment of Gov. Rick Scott and the Republican-controlled state Legislature for doing "nothing" in the wake of the 2016 Pulse nightclub massacre.
King is the third of the four major Democrats to announce his May financials.
Earlier this week, former Miami Beach Mayor Philip Levine said he raised $1.3 million and matched it with another $1.3 million from his personal fortune, putting his overall tally at around $15 million.
Tallahassee Mayor Andrew Gillum said Wednesday that his campaign and committee raised a combined $361,750 for a to-date total of $3.4 million. He had $1.4 million in the bank at the end of April.
The last of the four majors, former Congresswoman Gwen Graham, hasn't previewed her new reports. She had raised nearly $7.5 million as of April 30 and had $4.7 million banked.