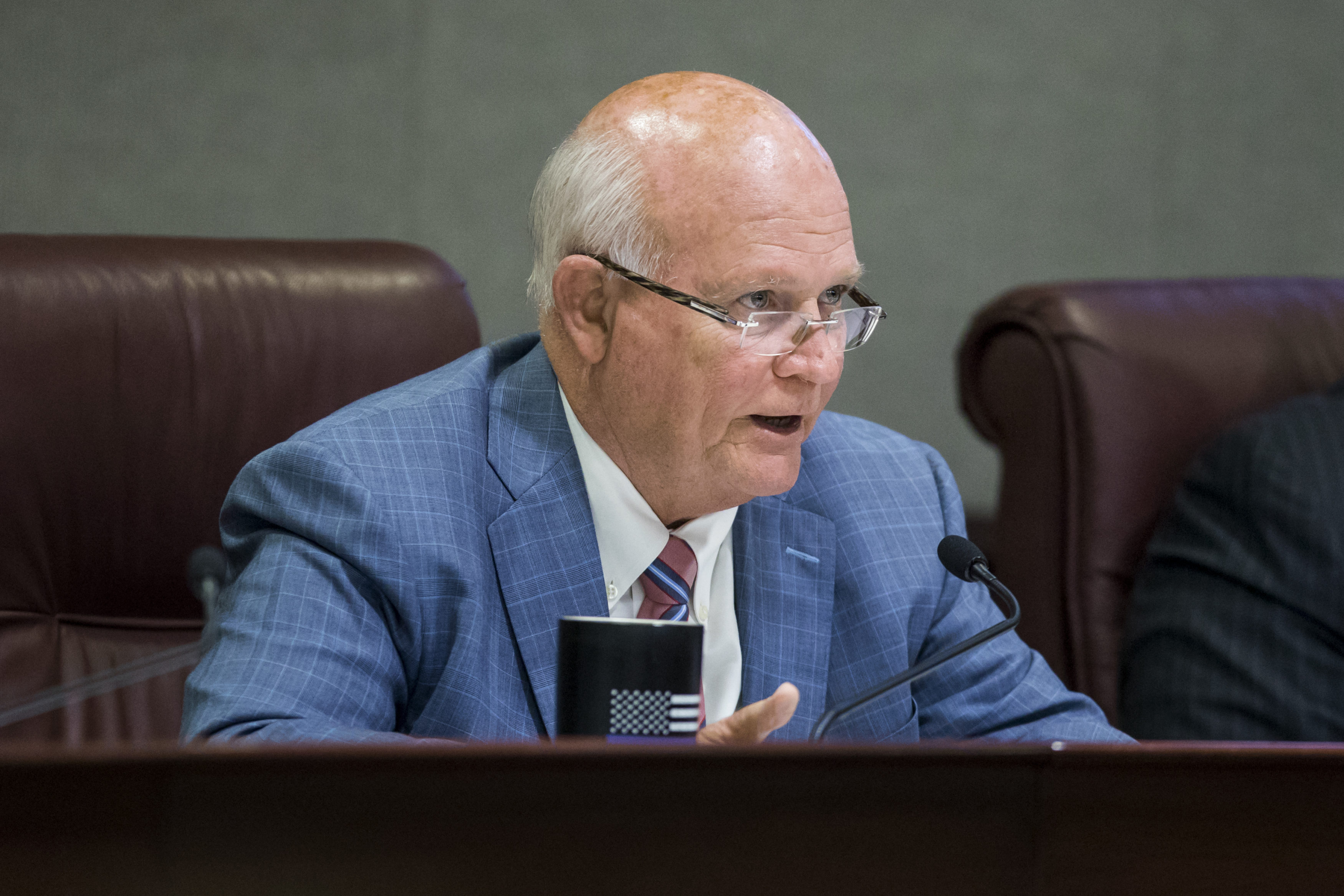 The Florida Retail Federation on Thursday endorsed Ocala Republican Sen. Dennis Baxley's bid for a second term in Senate District 12.
"Senator Baxley has made tremendous strides in helping to protect retailers by supporting legislation on limiting organized retail crime and by not increasing the felony threshold limit," said FRF president and CEO R. Scott Shalley. "We're eager to see the continued progress Senator Baxley makes in his return to the Florida Senate."
The failure of a bill to increase the "felony threshold limit" — the value of goods an individual must steal before they can be charged with felony theft — was one of the retail trade group's top successes in the 2018 Legislative Session. The bill died in committee, however, Baxley voted in favor of the measure when it came before the Senate Criminal Justice Committee according to Senate vote records.
Baxley served seven terms in the Florida House, taking a break from 2010 to 2012 due to term limits, before he was elected to Senate District 12 in 2016. The Ocala funeral director faces fellow Republican Keasha Gray and Democrat Gary Philip McKechnie this cycle.
As of April 30, Baxley had raised $158,450 for his campaign and had $112,500 on hand. He also has another $20,000 or so in an affiliated political committee, Floridians for a Strong Economy, though he's been using that fund more to boost the campaign accounts of other Republican lawmakers than as an auxiliary for his own re-election effort.
McKechnie has $27,250 on hand and Gray has $1,100.
SD 12 covers parts of Lake and Marion counties as well as the whole of Sumter County. There are about 50 percent more registered Republican voters in the district than Democratic ones. Baxley was only opposed by a write-in in 2016, the same cycle the district went plus-30 for Donald Trump.