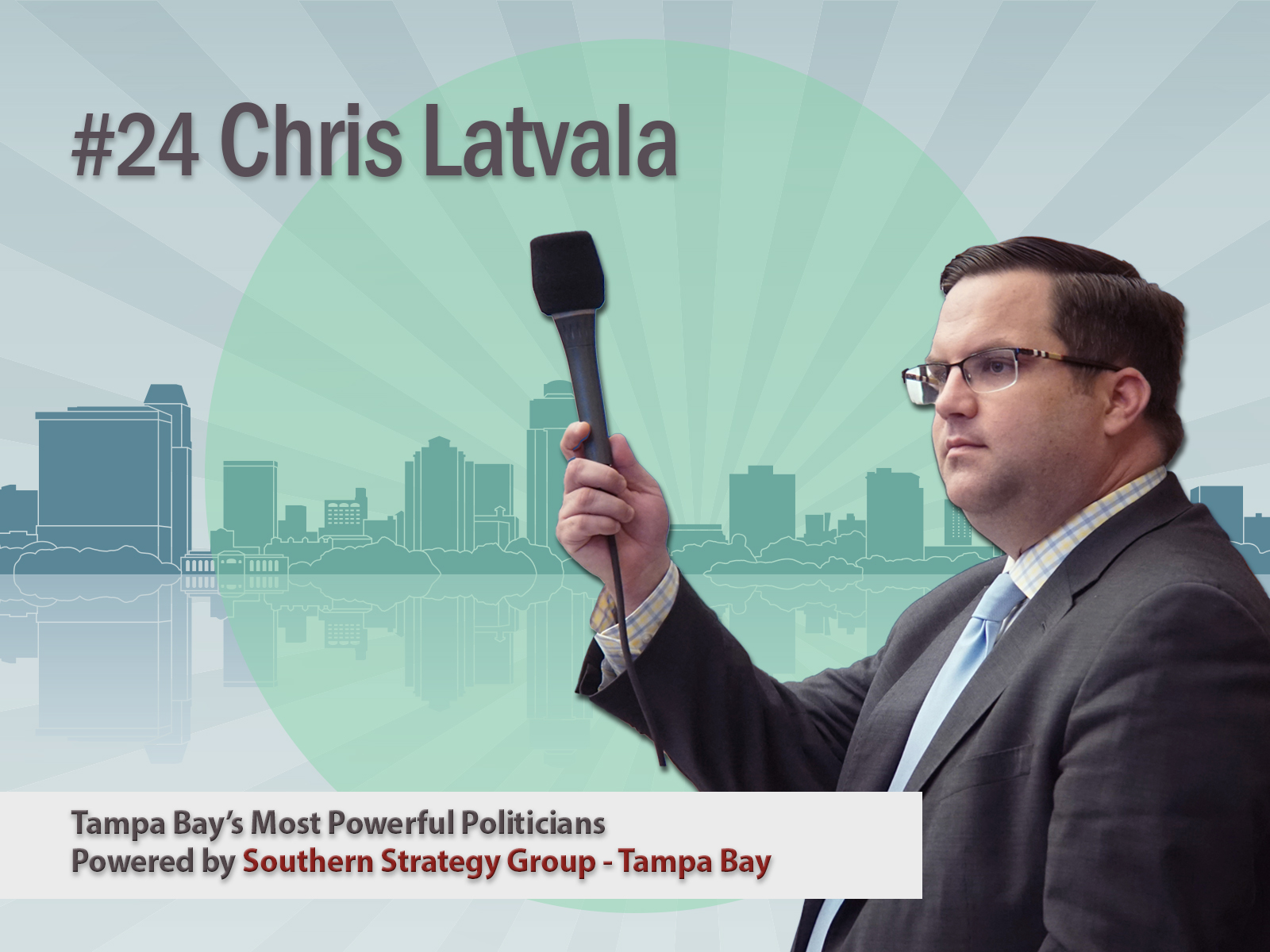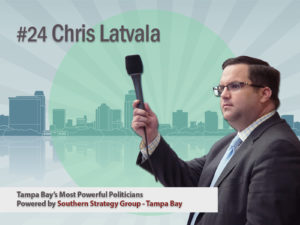 If anyone is the antithesis to the notion that Republicanism's days are numbered, it's state Rep. Chris Latvala. First elected to his north-central Pinellas district (House District 67) in 2014, he was just 32 when he took office.
Since then, he's brought a fresh perspective to the Legislature and hasn't been afraid to take positions that are unpopular to many of his fellow Republicans.
Take LGBTQ equality. In 2016, he co-sponsored a bill that would have outlawed discrimination on the basis of sexual orientation and gender identity. The bill died, but Latvala's drive to make change has not. He's currently part of the group Conservatives on the Right Side of Equality, which consists of high-profile Republicans who are trying to get their party to embrace the LGBTQ community.
Like almost any coastal lawmaker, Latvala has supported a ban on drilling off Florida's coasts. In his first term, he sponsored a bill banning backyard gun ranges in residential areas. He has bragged about his unfavorable NRA rating and probably didn't lose any sleep over the tea party group South Pinellas 912 Patriots' not endorsing him in 2016.
Yet Latvala is still very much a conservative, especially on fiscal and tax issues. He's backed controversial education bills that promote charter schools. He sponsored a bill in 2017 that would have required felons and suspected drug users to take drug tests as a condition for receiving public aid. The list goes on.
One likely reason he's not a party-line kind of guy: He listens to the people who live in his district.
"Resilient. Steady. Dependable. Chris has a keen focus on the needs of his constituents. He always makes sure Pinellas citizens are represented at the table in state policy decisions," David Shepp of Southern Strategy Group said of Latvala.
Late last year, he made headlines for his fierce defense of his father, then-state Sen. Jack Latvala, whose career collapsed in light of sexual misconduct allegations. The ordeal was undoubtedly difficult for the younger Latvala, but in his work as a lawmaker (and as a candidate), he appears unfazed.
This year, Latvala, who qualified for the ballot by petition, is running for a third term. As of this writing, it's unclear who his Democratic challenger will be, but the Dems appear to want to run a candidate against him. In 2016, he defeated Democrat David Vogel by 16 points.
Latvala did not make last year's list.
For a complete explanation of how this list was created and who made up the panel that amassed it, please read here.