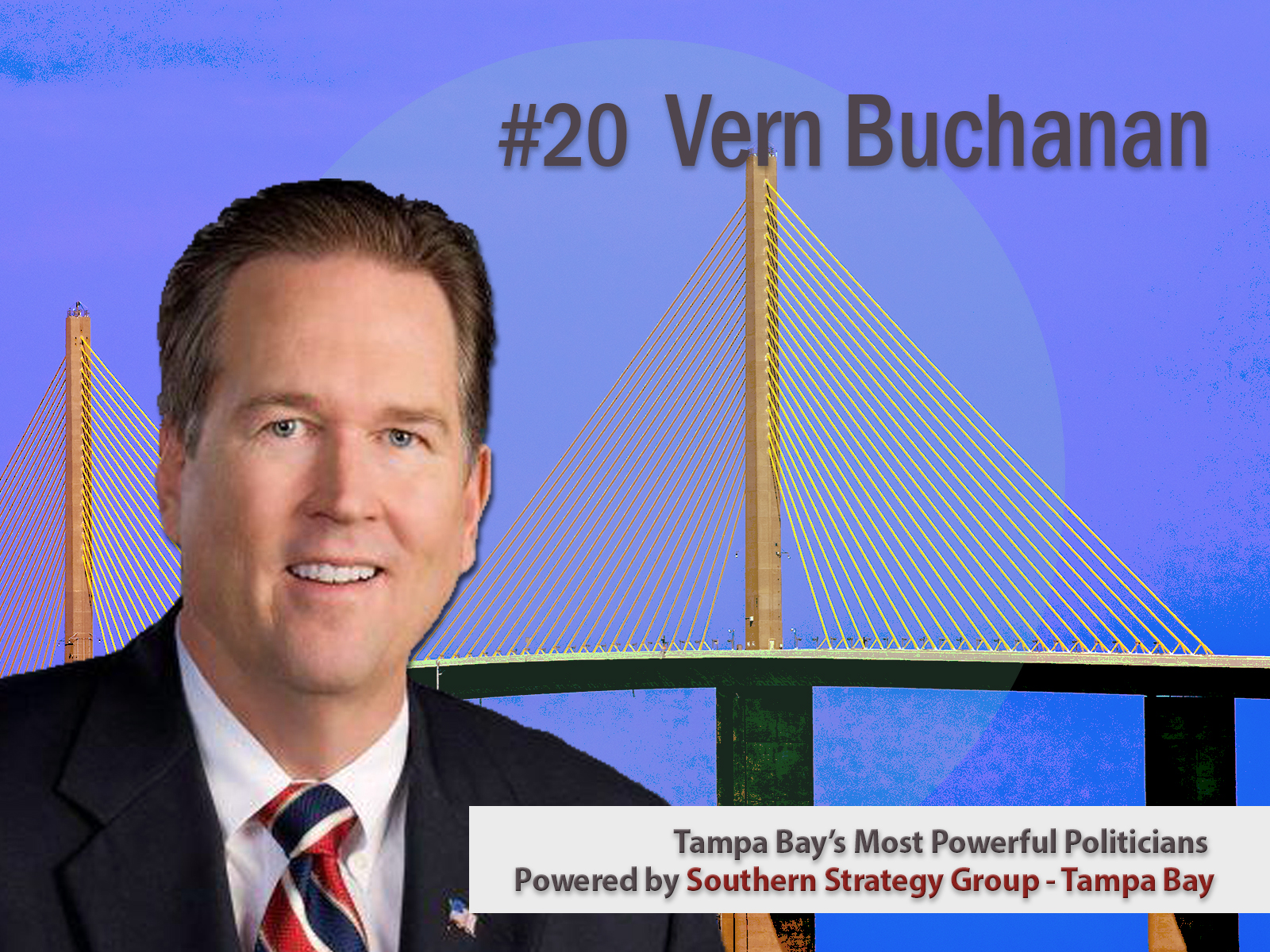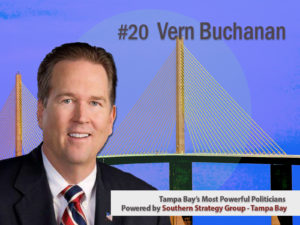 First elected in 2006, Republican U.S. Rep. Vern Buchanan of Longboat Key) has a name that's recognizable to Floridians well outside his Sarasota County Florida's 16th Congressional District.
His auto dealership empire and tenure as chair of the Greater Sarasota Chamber of Commerce and the Florida Chamber of Commerce preceded his political career. A prolific philanthropist, he lists the Boys and Girls Club, Mote Marine Laboratory and Ringling Museum of Art among the entities to which he's donated.
As the only member of Florida's Congressional Delegation to serve on the powerful House Ways and Means Committee and chairman of the Tax Policy Subcommittee, Buchanan has been on the front lines of tax policy reform. He touts his having played a role in the controversial tax overhaul Congress passed in December 2017 as a major accomplishment. It was certainly music to the ears of Sarasota Republicans, many of whom (likely) held their noses as they voted for Donald Trump in the hope that their tax bills would shrink.
"The only Florida member on the Ways & Means Committee, Buchanan's dedication to reform of tax policy and support of international trade are vital to our economy," says Tampa businessman Akash Patel, a Republican candidate for Hillsborough County Commission District 7.
Although Buchanan is passionate about his fiscal conservatism, he's also no fan of going against policies objectively popular to Floridians. His willingness to reach across the aisle on key matters has earned him praise from political observers.
Like most of Florida's Congressional Delegation, he's been vocally in favor of extending a moratorium on offshore drilling in federal waters off Florida's coast.
When it faced potential expiration last year, Buchanan said he would back renewal for the Children's Health Insurance Program (CHIP). He reiterated his support of the program in May, when the Trump administration announced plans to cut the popular program.
His mixed record on guns has made him a target of gun safety advocates ahead of the 2018 midterms, including an organization helmed by Gabrielle Giffords. A beneficiary of NRA donations, he has backed multiple laws expanding gun rights, including concealed carry reciprocity. On the other hand, he supported regulating bump stocks in the wake of the Las Vegas shooting in October 2017.
In any other year, re-election would be a breeze for the well-liked incumbent. His son James Buchanan's loss to Democrat Margaret Good in the race for the open Florida House District 72 seat earlier this year may have served as an omen that having an R behind one's name — and name recognition itself — may not do the trick.
He faces Democrat David Shapiro, assuming Shapiro wins the Democratic primary against Jan Schneider, in November.
Buchanan did not make the 2017 list.
For a complete explanation of how this list was created and who made up the panel that amassed it, please read here.