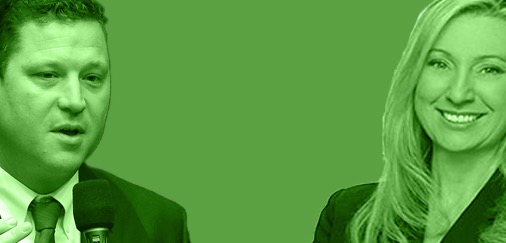 St. Petersburg Republican Jeff Brandes recorded another six-figure haul in his Senate District 24 re-election bid, while Democratic challenger Carrie Pilon saw a massive drop-off in fundraising in only her second month on the trail.
In a Monday press release, the Brandes campaign celebrated raising nearly $187,000 in May, the third month in a row recording a six-figure haul.
"I am truly grateful for the amount of support our campaign continues to receive each and every day," Brandes said in a press release. "It's a testament to the level of excitement for our message and what we want to accomplish for our community and our state. I look forward to continuing to take our message to the voters."
The Pilon campaign stayed quiet about their comparatively meager haul, a stark change from a month ago when the first-time candidate and her team were loud and proud about their slim April fundraising win.
The trial lawyer indeed outraised Brandes by a few thousand dollars in her inaugurals, but her May reports measure in at a quarter the size of her April ones — $26,680 for her campaign and zilch for her committee, Moving Pinellas Forward.
That brings Pilon to about $131,000 raised and $124,000 on hand 60 days into her campaign.
Brandes' campaign report wasn't viewable via the Florida Division of Elections Monday afternoon, though his committee, Liberty Florida, reported receiving $143,000 in its new report.
Heritage Property & Casualty Insurance Company topped the committee report with a $25,000 check. The Florida Chamber of Commerce showed up with a $15,000 check, followed by Duke Energy and Senate Majority Leader Wilton Simpson's Jobs for Florida political committee at $10,000 apiece.
Brandes' release didn't mention his overall on hand total. However, Liberty Florida entered June with $237,743 in the bank. By the end of April, the campaign account had $457,782 on hand.
On April 30, Brandes had $568,000 on hand compared to $102,000 for Pilon. Depending on how much his campaign spent, that $450,000-plus cash advantage could balloon well past $600,000.
___
Jeff Brandes is a client of Extensive Enterprises Media, the holding company that owns FloridaPolitics.com.