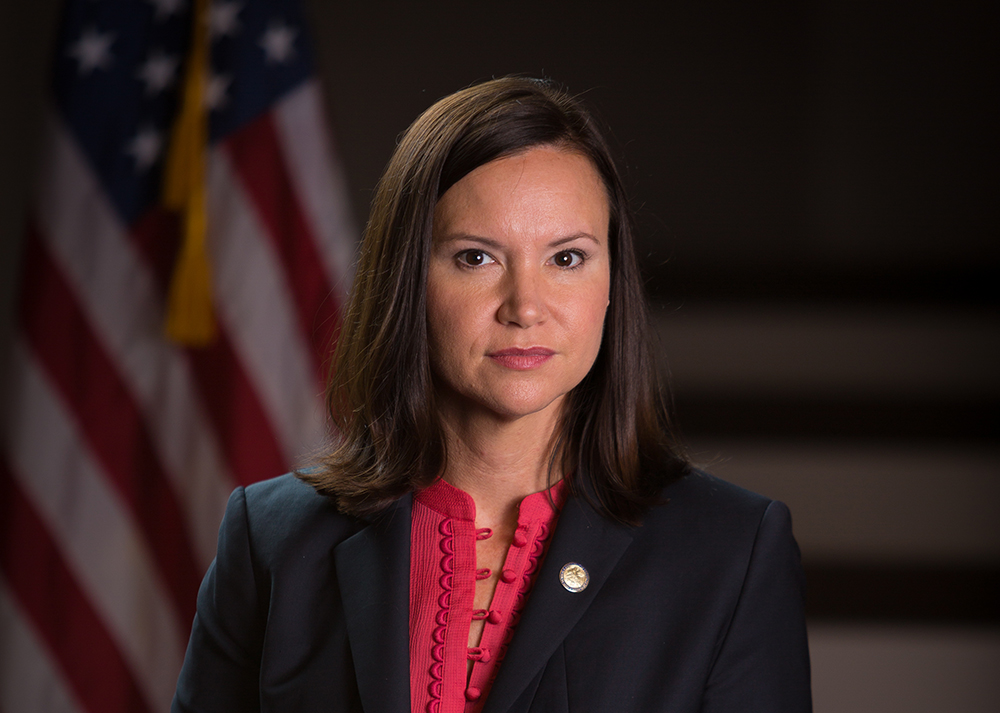 Former circuit court judge Ashley Moody again topped her primary opponents in the Attorney General race with nearly $450,000 raised between her campaign and committee accounts last month.
The Hillsborough County Republican received $271,500 of that cash through her committee, Friends of Ashley Moody, with the balance raised via her campaign account.
Her May effort easily bested the other two Republicans vying to replace term-limited Attorney General Pam Bondi in the fall. Pensacola Rep. Frank White reported $97,000 in outside money last month, while Jacksonville Rep. Jay Fant showed a paltry $1,640.
"Judge Ashley Moody, the only Attorney General candidate who has actually prosecuted a case, continues to outraise all primary opponents, and this month's finance report is no exception as we look toward next week's official qualifying period," campaign manager Nick Catroppo said in a Tuesday news release.
"This morning's announcement that Polk County Sheriff Grady Judd became the 40th Republican sheriff to endorse Ashley Moody for Attorney General makes her the best, most qualified candidate to serve as Florida's next chief legal officer."
Though White's actual fundraising performance pales when compared to Moody's, he also dumped another $1.25 million into his campaign last month. The seven-figure "investment" adds to his already immense self-funding effort and keeps him in the top spot when it comes to cash on hand.
He entered June with more than $3.4 million banked. His total includes $2.7 million in self-funding and another $200,000-plus in contributions tied to his father-in-law, Pensacola car dealership magnate Sandy Sansing.
Moody has raised $2.64 million so far and has nearly $2.1 million on hand. Her only self-funding was a $6,000 check used to kick-start her campaign in June.
Fant, who has had a rough time on the fundraising trail for months, has now raised $637,313 and kicked in another $750,000 via a candidate loan. He finished the month with $805,000 in the bank — $711,000 in his campaign account and $93,800 in his committee, Pledge This Day.
White started flexing his cash advantage last week with a $1 million ad buy as part of an "80-day plan" to keep him on TV screens through the primary election. He is the first AG candidate to start running TV ads, but Moody is certain to follow.
A recent poll found her with about 15 percent support in the three-way primary, followed by White at 13.7 percent and Fant at 10.2 percent. More than 60 percent of those polled were undecided.
The primary election is Aug. 28.