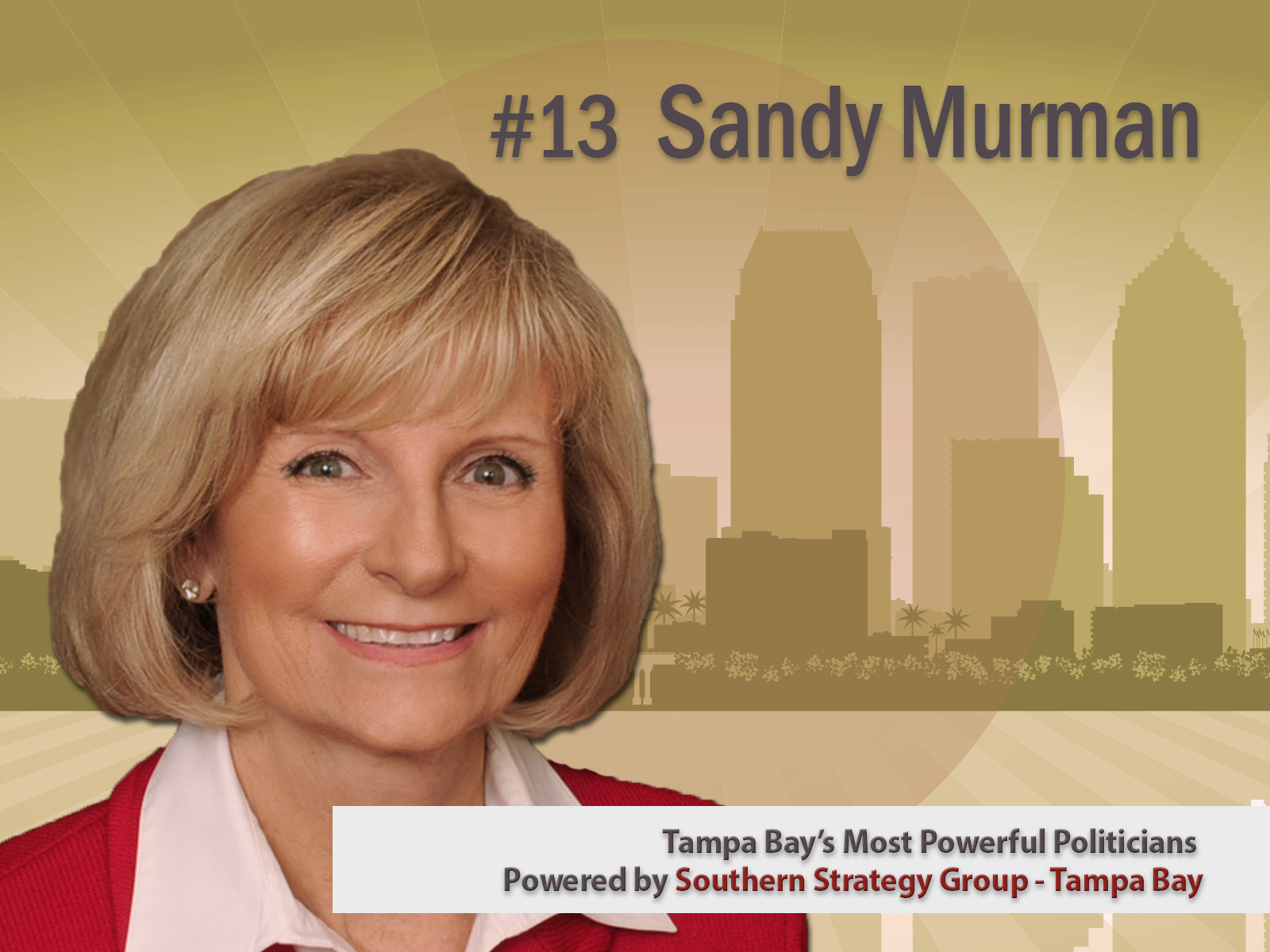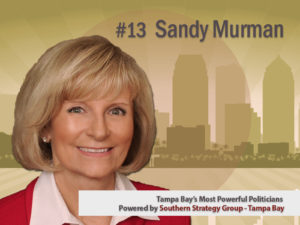 Current Hillsborough County Commission Chair Sandra Murman was first elected to her District 1 seat in 2010. Her district includes Ruskin, Gibsonton, parts of South Tampa, Town 'n' Country and Keystone.
At the dais, Murman, a Republican, has taken some credit for steering the transit debate in 2016 after the Go Hillsborough initiative tanked — even though her handling of the issue in 2015 cost Murman her status as chair the following year.
In late 2017, a majority of commissioners elected to give her another go at chairmanship this year. With that came a huge pay bump as well as a number of ceremonial duties.
The former state lawmaker is widely seen as a moderating force at the dais, which can potentially result in good policy for the county.
"Sandy Murman's lead Hillsborough County through a period of extraordinary growth — she thoughtfully bridges party divides to make things happen," said Southern Strategy Group's Seth McKeel.
Her role in the Confederate monument debate was one of a catalyst. Last summer, as debate raged over whether to keep a controversial Jim Crow-era statue in place outside a county courthouse annex in downtown Tampa, Murman proposed asking voters what to do via referendum. While she had at one point against removing the monument, she changed her vote after talking to her friend Tom Scarritt, who offered a handsome sum to help cover moving it to a private site.
That's not the only aspect of her record that paints Murman as a peacemaker. Her recent vote to expand the waiting period for buying a gun in Hillsborough County suggests an independent streak — or at very least a savvy one.
Fundraising has been relatively slow for Murman in recent months, and as the Tampa Bay Times' William March noted in May, it's possibly the reason she chose to finish her term through 2020 rather than vie for District 7 (even though she denied this multiple times previously).
"I respect her for the work we have done together on the Early Learning Coalition and for her strong advocacy for children," says Tampa businessman Akash Patel, a Republican candidate for Hillsborough County Commission District 7.
Murman ranked No. 22 last year, which places her among the elected officials with the steepest climbs over last year.
For a complete explanation of how this list was created and who made up the panel that amassed it, please read here.