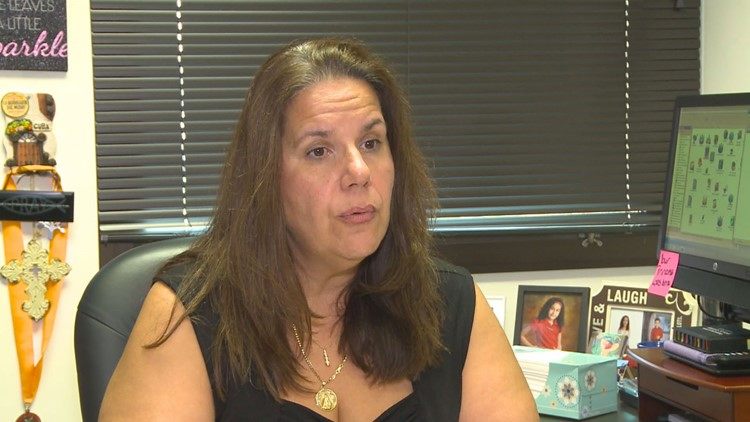 There's something fishy going on at Hillsborough Supervisor of Elections office, says one Democratic consultant.
As previously reported, Susan Valdes is eyeing a run for the Florida House, for the seat being vacated by Janet Cruz. In preparation for a bid for House District 62, Valdes resigned her seat on the Hillsborough County School Board just before the deadline.
At least that's what the Supervisor of Elections office says.
"Supervisor of Elections Craig Latimer received a resignation letter on Friday, June 8, at 7:30 p.m. from Susan Valdes, who currently serves as District 1 School Board Member," the office said in a Monday release, which also served to announce the District 1 School Board seat would be on the 2018 ballot.
That press release came after the supervisor's office told Tampa Bay Times reporter William March that Valdes had not resigned by the deadline. Tom Alte, a consultant working with the Michael Alvarez campaign, got the same answer at first — with the added detail that the resignation letter was rejected — before he found out supervisor's office was taking the "unprecedented" step of reconsidering that decision.
"This is something that wouldn't be done for any other candidate," Alte said. "It very clearly violates the statute."
Since Monday's decision, Alte has tried to figure out what exactly happened behind the scenes that made the supervisor's office to reverse course and accept the resignation letter, but says he's being stonewalled.
He said a public records request for emails to and from Valdes' official School Board email address over the past week was almost immediately denied for being "too broad." An amended request for emails only relating to her resignation letter has not gotten a response.
Grayson Kamm, a communications and media officer for Hillsborough County Public Schools, refutes those claims. In a statement to Florida Politics, he said Alte's records request was never denied, nor are any public records requests.
"We recognized his request for 'all communications regarding Susan Valdes from May 1st to today' would a) take a considerable amount of time to gather, and b) potentially contain student information, which, by law, would need to be reviewed and redacted and may incur costs for the amount of staff time required for that review," Kamm said.
"Because of those two reasons, we called Mr. Alte to see if we could help more closely figure out what he was looking for and potentially get him the records he was looking for more quickly.
"In the phone conversation, he gave a more detailed description of what he was seeking; we processed that request and have provided it to him — it is certainly not the case where that request 'has not gotten a response.'
"Our public records process and our staff members follow the law and serve the public," Kamm said.
What Alte did receive is a timestamped email confirming the resignation letter came in at 7:30 p.m., well after the 5 p.m. closing time at the supervisor's office. He also received confirmation from Mary Helen Farris, general counsel at Hillsborough County Attorney's Office, that the Friday email was the first time the office received any paperwork relating to Valdes' resignation.
Ironically, Alte was also told that supervisor's office staff were slow to respond because they were getting a refresher course on how to do their jobs without political bias.
If the supervisor's office has decided to stay open later, as it did Friday, maybe Latimer could let the rest of the county know rather than cater to a constituency of one. Otherwise, it seems another few rounds of training are in order.