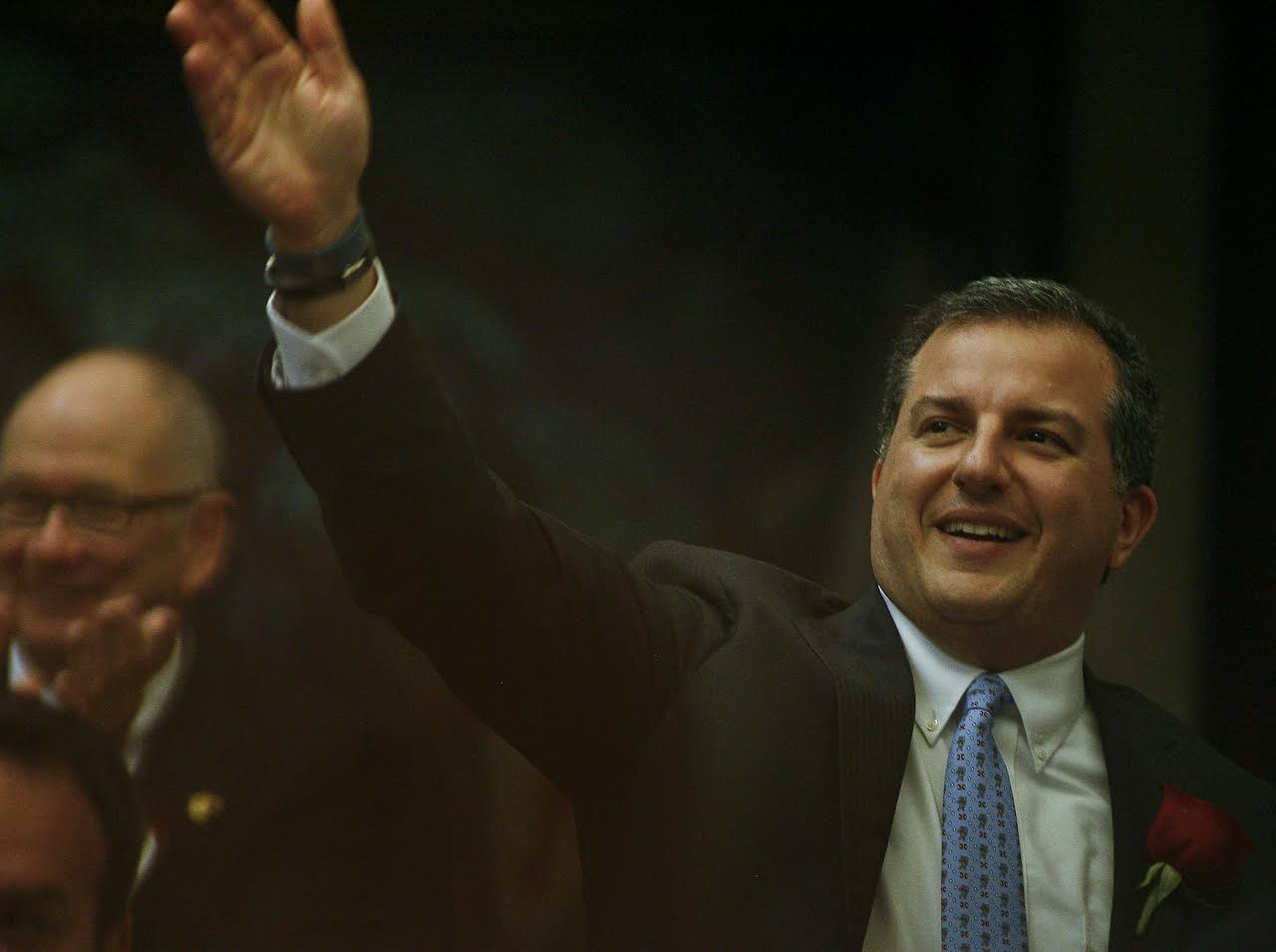 The campaign cash keeps rolling in for CFO Jimmy Patronis.
The Panama City Republican brought in $463,251 last month, including $217,601 for his campaign account and $245,650 for political committee Treasure Florida. That haul boosts his overall tally to $3.6 million with $3.17 million in the bank at the beginning of June.
Topping the committee report was a pair of $25,000 checks, one from a political committee tied to Coral Gables billionaire Mike Fernandez and another from South Florida recovery center Deerfield Florida House. Utility company TECO Energy, law firm Lydecker LLP, medical marijuana dispensary Surterra and a political committee linked to the Florida Chamber of Commerce followed at the $15,000 level.
The campaign report listed 270 contributions, including 35 for the maximum allowable contribution of $3,000. Notable names among the max donor crowd were lobby firms The Rubin Group and The Advocacy Group at Cardenas Partners as well as half-dozen checks linked to U.S. Sugar and its subsidiaries.
Patronis was appointed to the CFO job by Gov. Rick Scott last summer. He faces light opposition from Antoanet Iotova in the Republican primary, while former Democratic Sen. Jeremy Ring is likely to face him on the November ballot.
Ring's finance reports combined to $59,603 last month with $35,000 of that sum raised via his political committee, Florida Action Fund, and the balance heading to the campaign account.
The former Yahoo! executive's most prominent contribution in May was a $15,000 check from the Greater Florida Leadership Group, one of three committees chaired by Tallahassee lobbyist David Ramba to donate to Ring's committee last month. Also on the committee report was a $10,000 check from Florida Alliance for Better Government, a committee chaired by lobbyist and Democratic consultant Screven Watson.
The campaign haul included a trio of $3,000 checks political committees tied to the Florida Police Benevolent Association. The PBA endorsed Ring for CFO last month.
Ring has raised about $1.1 million for his campaign, including $150,000 in loans. He started June with $458,674 on hand.