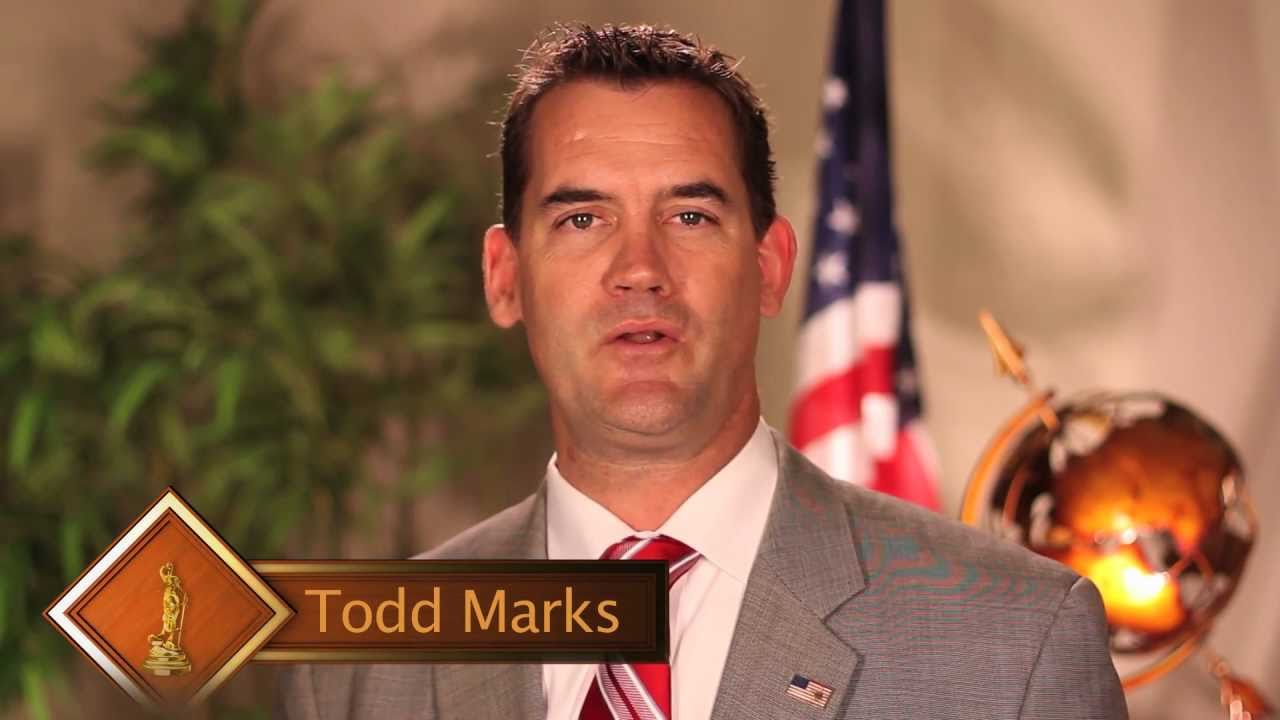 Tampa attorney Todd Marks announced Tuesday that he's entering the race for the District 7 seat on the Hillsborough County Commission, to replace retiring Commissioner Al Higginbotham.
"I look forward to sharing my vision of a leaner county government that keeps taxes low and stays out-of-the-way of small business and land owners and holds the bureaucrats accountable," Marks said. "I am the only consistent conservative candidate with the background and experience required to make tough decisions when it comes to growth, transportation and public safety."
Marks, who runs Westchase Law and Westchase Title, was previously a candidate for the District 1 seat currently held by Commissioner Sandy Murman. Murman had planned to run for countywide District 7 seat this year but opted to serve out the remainder of her term in District 1.
Included in Marks' announcement were endorsements from several Republican elected officials in the Tampa area, including Murman, state Sen. Dana Young and state Reps. Jackie Toledo and Lawrence McClure. Also among the 17 endorsements announced Tuesday were former Jeb Bush and Dick Cheney Chief of Staff Kathleen Shanahan and former Tampa Chamber President Mike Griffin.
"I have known Todd Marks for many years and am excited that he has chosen to run for the Hillsborough County Commission, District 7 seat. As a successful businessman, he will add an important voice for economic development and pro-business policies to our County Commission. In addition, Todd Marks shares my commitment to the environment. We can always count on Todd to protect our water, our children and our quality of life. I ask all Republicans to join me in supporting Todd Marks," Young said.
Marks joins seven other candidates in the District 7 race including fellow Republican Aakash Patel, who was his chief primary rival when both were candidates for the District 1 seat.
Of the other six candidates in the race, only Democrat Kimberly Overman has posted any substantial fundraising numbers. She has raised nearly $35,000 and has about $13,000 in the bank.
When Patel and Marks bring over the funds from the scrubbed District 1 campaign they are set to take the No. 1 and No. 2 spots in fundraising, respectively. Patel had raised $450,000 as of May 31, while Marks had raised nearly $85,000.