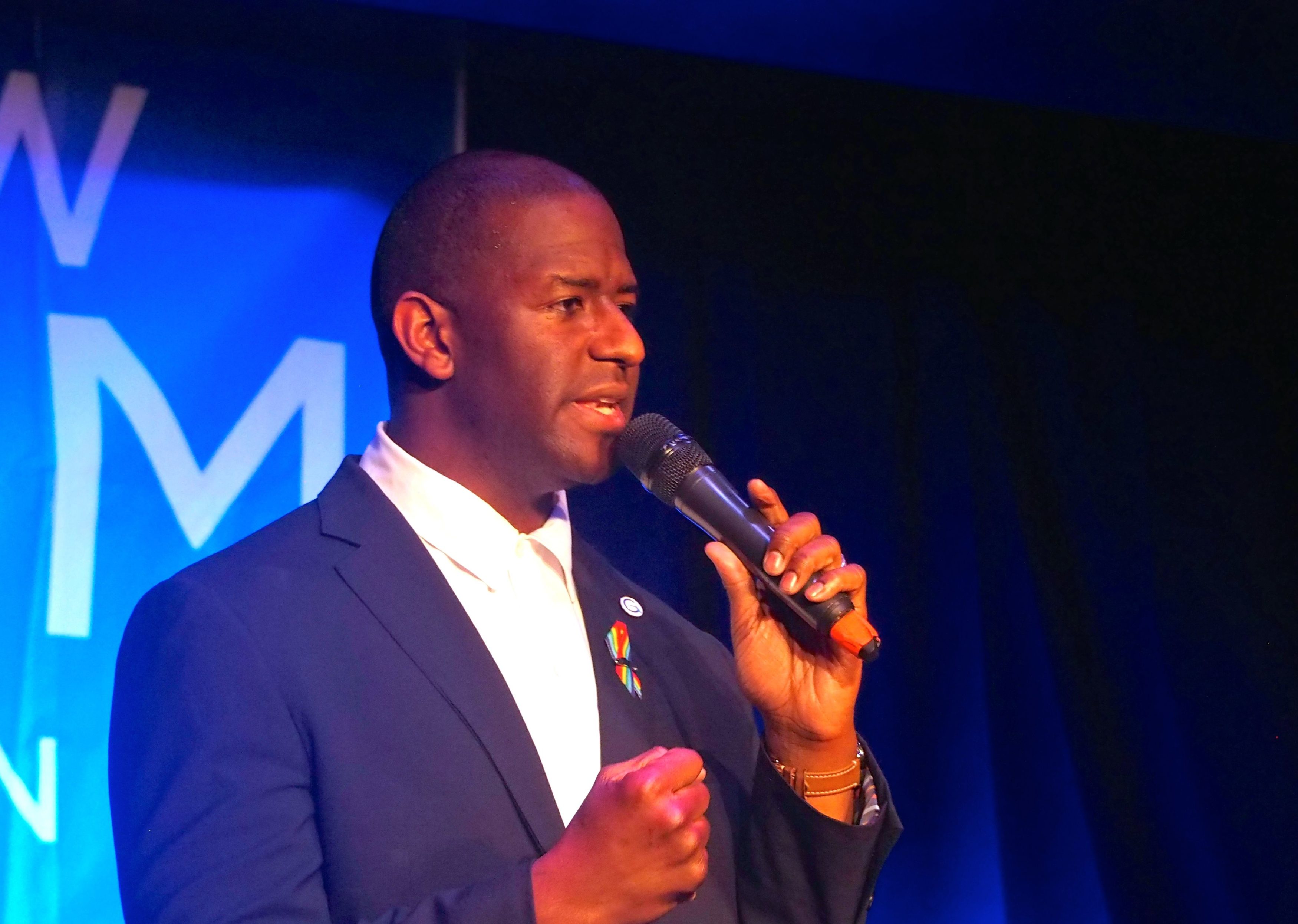 The New Florida Majority, the progressive organization focused on racial justice that co-sponsored Monday's Democratic gubernatorial candidates debate, has endorsed Tallahassee Mayor Andrew Gillum for governor.
The 501[c][4] organization's board unanimously ratified a committee decision to endorse Gillum Tuesday, a few hours after he, former U.S. Rep. Gwen Graham, former Miami Beach Mayor Philip Levine, and Winter Park entrepreneur Chris King took part in the Florida Freedom Forum Gubernatorial Debate at the Miramar Cultural Center Monday night.
"We looked at the candidates, their answers to our survey and their performance at tonight's debate and determined that Andrew Gillum is the leader Florida needs to guide the state towards a more equitable future," NewFM Executive Director Andrea Mercado stated in a news release. "His performance today and his campaign so far has proven that he is willing to be bold and unapologetic in standing up for our communities."
Gillum was the clear favorite among the Spanish and English speaking New Florida Majority endorsement committee who assembled Monday night, according to the organization's press release.