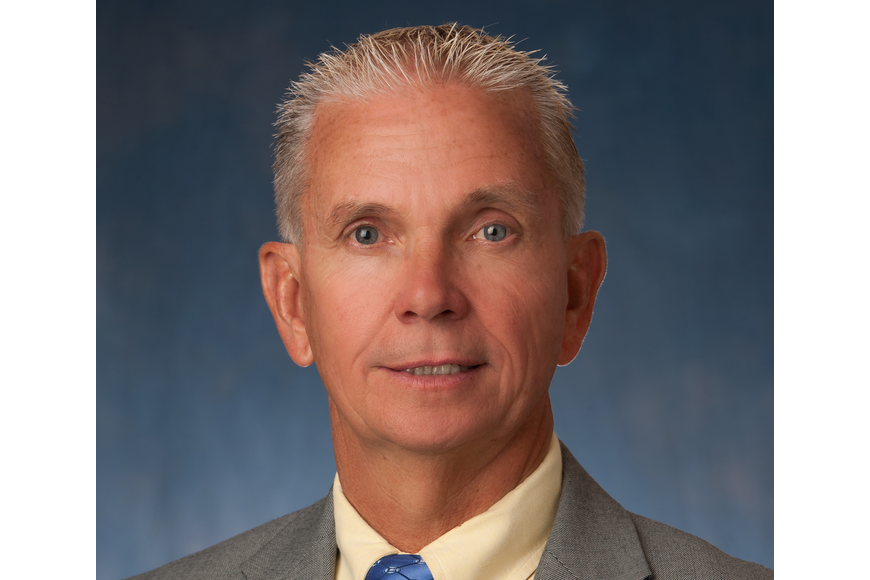 On Tuesday evening, the Jacksonville City Council approved via 2018-403 an August special election to replace Councilman Doyle Carter.
Carter, a termed-out Republican representing Jacksonville's Westside, is one of three Republicans chasing the Duval County Tax Collector vacancy.
Since 2017, one candidate has been filed to replace Carter: Republican Randy White.
White — a former Jacksonville Association of Firefighters union head, and a retired deputy fire chief — has "the fire in the belly to serve," he told Florida Politics last year.
White's priorities as a candidate include public safety on the macro level, and on the district level, he wants to actualize the still mostly untapped potential of the Cecil Commerce Center (formerly Cecil Field).
Carter backs him, and so do many of the city's power brokers.
White has $85,000 in the bank, positioning him well for an accelerated election that sees qualifying wrap up by the end of June.
If White somehow does draw opponents — and does not draw more than 50 percent of the vote — the runoff election would be on the November ballot.
Carter is leaving Council at a time when the body is already short-handed.
On June 1, Gov. Rick Scott suspended two Democratic Jacksonville City Council members who face 38 federal counts in a scheme to defraud local and federal taxpayers.
Because the Democrats are not resigning, Scott will pick replacements for the currently suspended Katrina Brown and Reggie Brown.
Gov. Scott mulls a long list of potential temporary replacements for the suspended duo.
The list as of the end of last week: Joseph Willis, Darrin Williams, Terrance Brisbane, Brenda Priestly Jackson, Ju'coby Pittman, Tameka Holly, Celestine Mills, Terry Fields, Angela Nixon, Christopher Pendleton, Jean Tranquille, Randolph Hall, Charles Barr, James Greiner, Keshan Chambliss, Rahman Johnson, Clarence James, Dwight Brisbane, Niki Brunson, Ralph Chavers, Cornelius Cox, Theresa Graham, King Holzendorf, Kevin Monroe, Latangie Williams, Chandra Griffin, Charles Barr, Ralph Chavers and Pat Lockett-Felder.
New additions emerged this week: former District 8 candidate James Breaker, former at-large candidate Mincy Pollock, along with political neophytes Leslie Harris, James Greiner, Barney Spann, and Nancy Walker.
Many of the candidates who filed last week, like Breaker and Pollock, have run for office before.
Priestly-Jackson was a former School Board chair. Pittman: a former 2015 Council candidate for an at-large seat. Holly: a current candidate in District 8. Mills: a past and present candidate in District 10.
Fields was a former state Representative and a 2015 City Council candidate. Nixon: a well-known political operative for Democratic candidates. Johnson: a former Soil and Water board member.
Brisbane: an operative/consultant. Brunson and Graham: former candidates for Council. Monroe: current candidate for Council in District 10.
Lockett-Felder, like Breaker, lost to Katrina Brown in District 8's 2015 race.