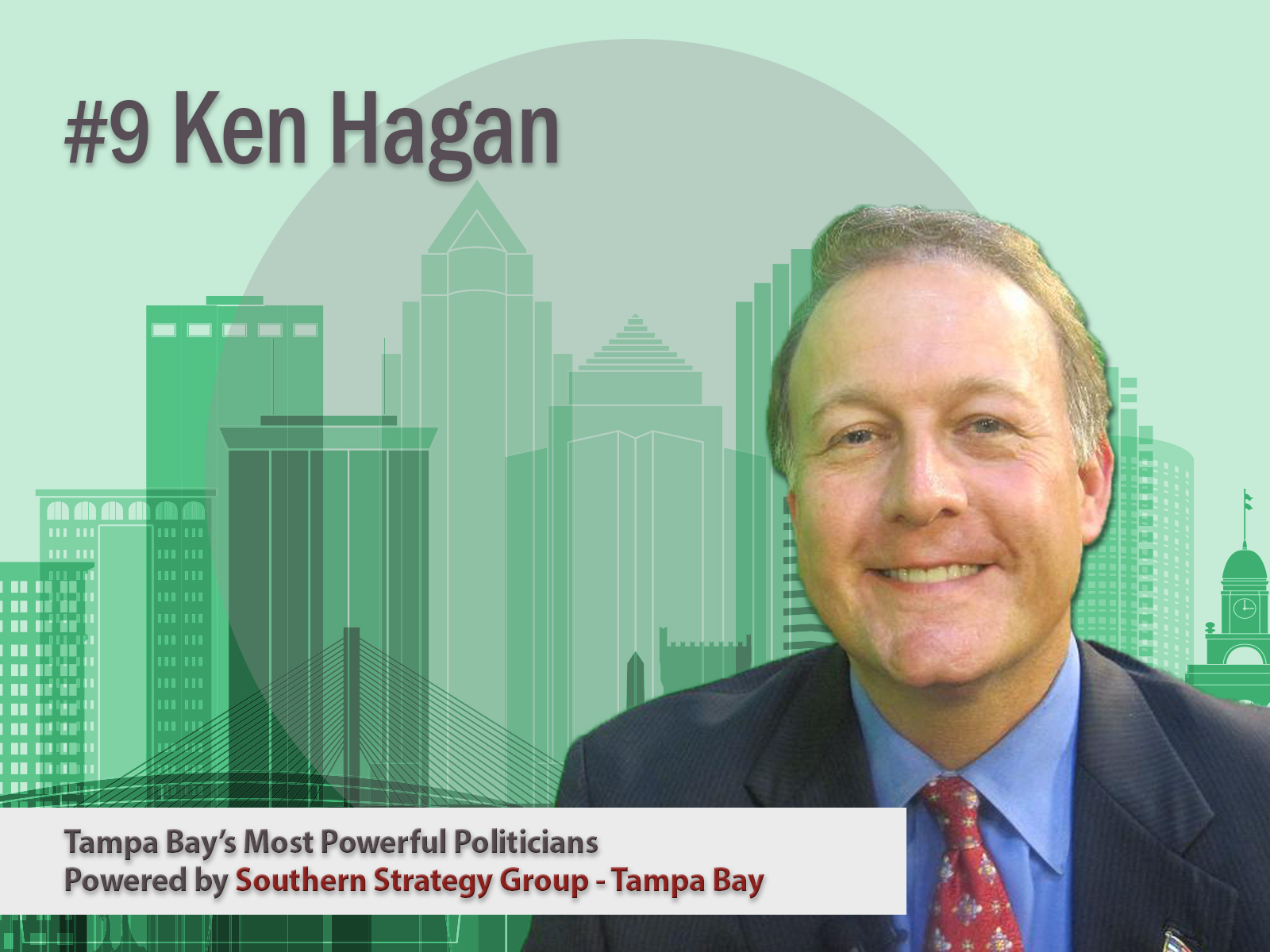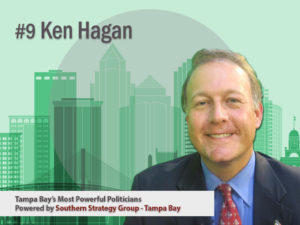 The likely reason for Ken Hagan's steep climb in the rankings this year is no mystery. A fixture on the Hillsborough County Commission since first elected in 2002, Hagan has been the face of county leaders' campaign to woo the Rays across the bay.
It's an effort that appears to have succeeded. The team finally announced its intent to move the team to a proposed site in Ybor City. It was a huge victory for Hagan, who has been the county's point man over the course of the stadium search.
Of course, plenty of loose ends remain, including — most importantly — how to pay for the stadium at a time when taxpayers are wary of putting their money toward a project that could cost half a billion dollars. If it works out, a new stadium could offer untold economic potential — and Hagan would deserve the lion's share of the credit for his role in the county's talks with the Rays.
A Republican from Carrollwood, Hagan has a reputation for being a pragmatic leader who prefers to work behind the scenes.
"Commissioner Hagan is a steadfast and tireless advocate for Hillsborough County," said Southern Strategy Group's Laura Boehmer. "His passion and willingness to take chances has paid off for the region."
While there had been speculation that Hagan might move to Tampa proper to run for mayor in 2019, he opted to instead jump into the race for the commission's open District 2 seat in April of last year. His current District 5 seat (which he's terming out of this year) is countywide, while District 2 goes from Citrus Park to Lutz down to Brandon. He and current District 2 Commissioner Victor Crist, also a Republican, are essentially hoping to swap seats.
In his fifth consecutive bid for Hillsborough County Commission, Hagan faces newcomer Chris Paradies in the Republican primary. Assuming Hagan clears that race in August, he'll face Democrat Angela Birdsong in November. Fundraising, of course, has Hagan at a dramatic advantage. As of late May, Hagan has them both beat by a mile; as of this writing, his fundraising total ($472,774) drastically dwarfs that of Paradies ($23, 465) and Birdsong ($11,368).
Hagan placed No. 17 last year.
Joe Henderson's take: "If Tampa Bay Rays get new stadium in Tampa, Hagan will be a big reason why."
For a complete explanation of how this list was created and who made up the panel that amassed it, please read here.