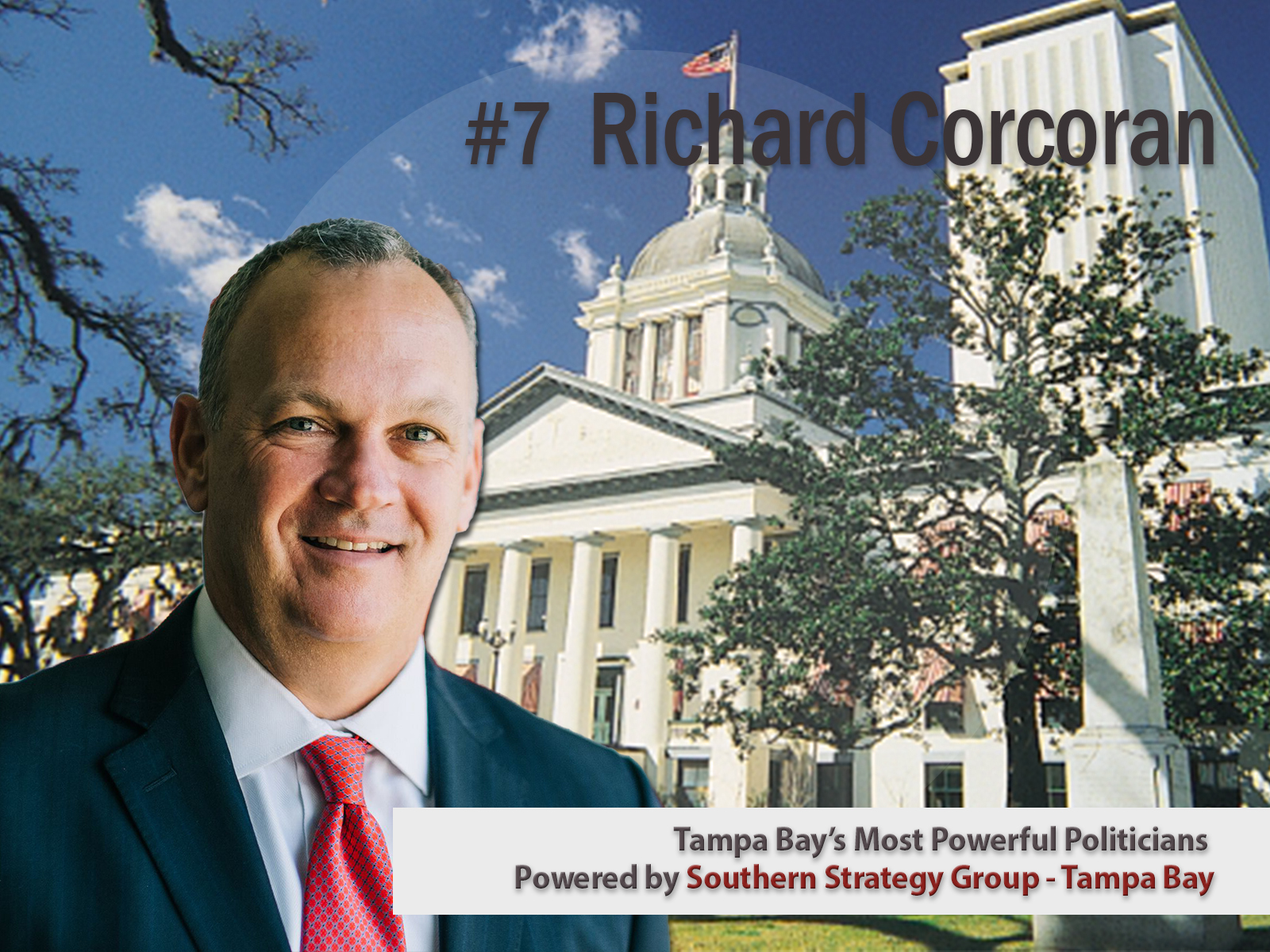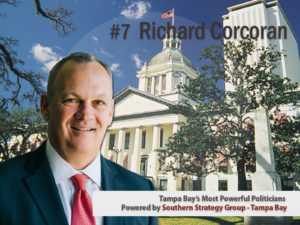 Although he had a good run in his two years as House Speaker — and managed to make a splash as a prospective candidate for governor, the Land O' Lakes Republican falls five spots this year.
He claimed the No. 2 slot last year after his raucous showdown with Gov. Rick Scott over VISIT FLORIDA and Enterprise Florida funding.
Richard Corcoran might have ranked higher than he did this year had the political winds not shifted as they did over the course of the last several months — and if he wasn't about to term out and face an uncertain future in politics.
Earlier this year, he seemed to be sowing momentum. His Watchdog PAC released a TV ad demonizing immigrants via an inaccurate depiction of the shooting death of Kate Steinle, followed by Corcoran's plea to Floridians to support a crackdown on so-called sanctuary cities. That ad was red meat to potential GOP primary voters, but critics said it was racist.
Barely two weeks after it first aired, in the middle of the 2018 Legislative Session, gunman Nikolas Cruz killed 19 at Marjorie Stoneman Douglas High School in Parkland. As students across the state rallied for stricter gun laws, Corcoran's PAC released yet another ad targeting illegal immigration, which some critics considered tone-deaf, given how the gun debate still raged.
Corcoran demonstrated his muscle in shepherding through a compromised gun law that raised the gun-buying age from 18 to 21 and mandated that schools train certain personnel to carry guns on campus. The NRA panned the bill for what it saw as limitations to the Second Amendment, though Corcoran seemed to make amends with the group in a letter to the Constitution Revision Commission calling on the panel to turn down a proposed amendment that could have banned assault-style rifles (which the commission did).
Another legislative win for Corcoran was an education package that shifts state dollars away from public schools and toward scholarship programs that favor charter schools, which school choice advocates heralded earlier this year. It also set new membership requirements that could potentially diminish teachers' unions.
"The Speaker's left a mark on the region," said Seth McKeel of Southern Strategy Group. "He's been a powerful and constant voice of conservatism in Florida."
By the end of Session, many observers were ready for Corcoran to announce a run for governor, but a couple of forces were working against him. First, his potential primary opponents were way ahead of him in their fundraising. Second, the two major Republican candidates — Trump favorite Ron DeSantis and Agriculture Commissioner Adam Putnam — would have made it difficult for him to craft a message that stood out to primary voters. In May, he announced he would not run and endorsed Putnam.
Corcoran's Watchdog PAC had some $2 million when he dropped his bid for governor.
Corcoran ranked second in 2017.
For a complete explanation of how this list was created and who made up the panel that amassed it, please read here.