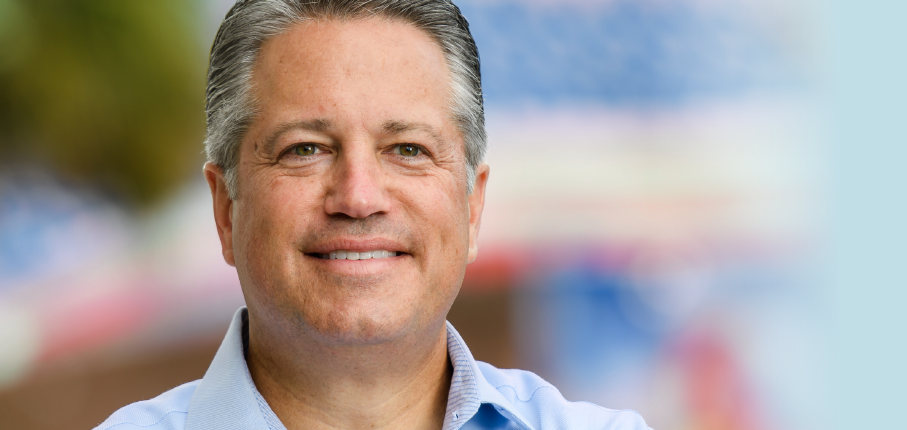 Republican Chip LaMarca, currently a Broward County Commissioner, released a campaign video this week in support of his bid to succeed Republican Rep. George Moraitis in House District 93.
The 90-second video, "Working for You," highlights LaMarca's roots in the Broward County district before delving into his pitch on how he would improve the quality of life for the area if he were sent to Tallahassee in the fall.
"I've lived in South Florida just about my entire life. Moved here when I was 3, grew up in public schools in Broward County, in this district, and I've had the opportunity to live in the district which I seek to serve my entire life," LaMarca says in the video over footage of him and his wife walking on the beach.
"Politicians … they don't really pay attention to what their constituents are looking for. I think they're a lot of times guided by what their party wants them to say or do. I don't think they show up enough, I don't think they go to places where they might be in for a difficult conversation.
"If I am sent to Tallahassee and blessed to serve the people of this district, I would hope they would say I made a tremendous difference in Tallahassee. I would hope they understand I went to work every day to protect their environment, protect their family and safety, protect their pocketbooks, and make sure that we didn't attack their freedoms, their wallets, or any part of their lives, [or] their liberties in any way, other than we wanted to make sure they live in a great community and had great opportunities," LaMarca said.
LaMarca faces Democrats Emma Collum and Stephanie Myers as well as no-party candidate Kelly Milam.
Through May, he was leading the fundraising race with more than $250,000 raised and $222,700 on hand. Collum is the top Democrat with about $100,000 raised and has $42,700 compared to Myers' $27,500 in total fundraising and $10,000 on hand, including $15,000 in loans.
HD 93 covers the northern half of the Broward County coast, including Deerfield Beach, Hillsboro Beach, Lighthouse Point, Pompano Beach, Lauderdale-by-the-Sea, Sea Ranch Lakes, Oakland Park, Wilton Manors and Fort Lauderdale.
It has been a reliably Republican district despite voter registrations only skewing slightly toward the GOP. The last book closing report for the district showed 36 percent of the electorate were Republicans and 35 percent were Democrats.
In 2016, Moraitis defeated Democrat Ken Keechl, a former Broward Commissioner, 54-46. That was the closest spread since the seat was redrawn ahead of the 2012 elections, and it came on the same day Donald Trump carried the district by a point.
LaMarca's video is below.