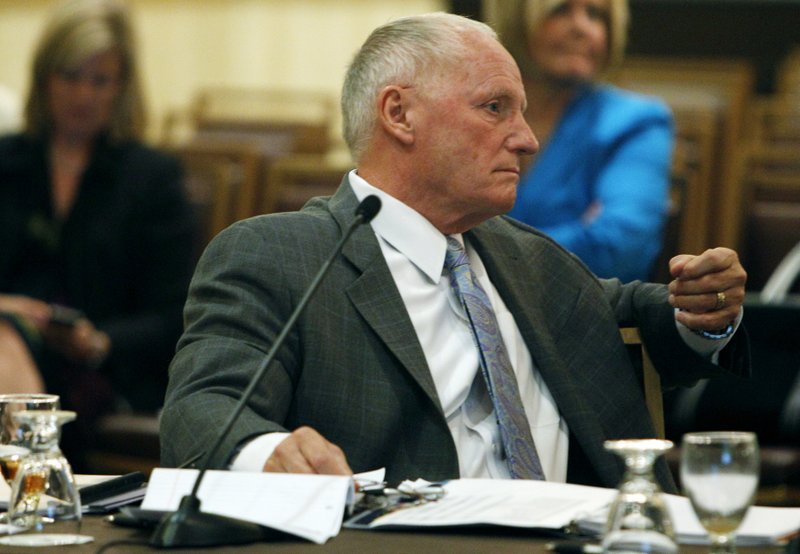 Lobbyists representing clients before the state-backed Citizens Property Insurance Corporation will soon have to disclose their efforts publicly.
Citizens President and CEO Barry Gilway told Chief Financial Officer Jimmy Patronis at a Wednesday Cabinet meeting that a new lobbying disclosure system will be operating August 1 and those who wish to lobby the state's insurer of last resort will have until September 1 register into the system.
Gilway told Patronis the new disclosure requirements mirror those set in place for the lobbyists who work with the executive branch. Although attorneys, agents, and adjusters who are representing claims clients will be exempt.
The increase in transparency follows Patronis' request last month for Citizens to develop an internal requirement that their lobbyists disclose the details of their work. Unlike lobbyists who work with other governing bodies, like the Legislature, those who seek to influence Citizens' board and staff members unbounded by transparency laws. A state-backed company of Citizens' magnitude should "ensure all lobbying activities are conducted in the sunshine," Patronis wrote to Gilway in May.
"Considering the lack of a statutory requirement, I am requesting Citizens attend the next meeting of the Governor and Cabinet to discuss the Corporation's plan of action and timeline to correct this shortcoming," Patronis wrote. "Citizens should examine its internal Code of Ethics and consider options such as publicly documenting entities that lobby Citizens."
A former state legislator, Patronis anticipated in the May letter that the Legislature would follow-up on any internal change within Citizens with a shift in state laws.
"These options would be a proactive approach while awaiting the next legislative session to address this statutorily," Patronis wrote.
But with a swift response from Gilway, Patronis said after the Cabinet meeting that a formal statute change might not be necessary if Citizens' internal policy change works well.