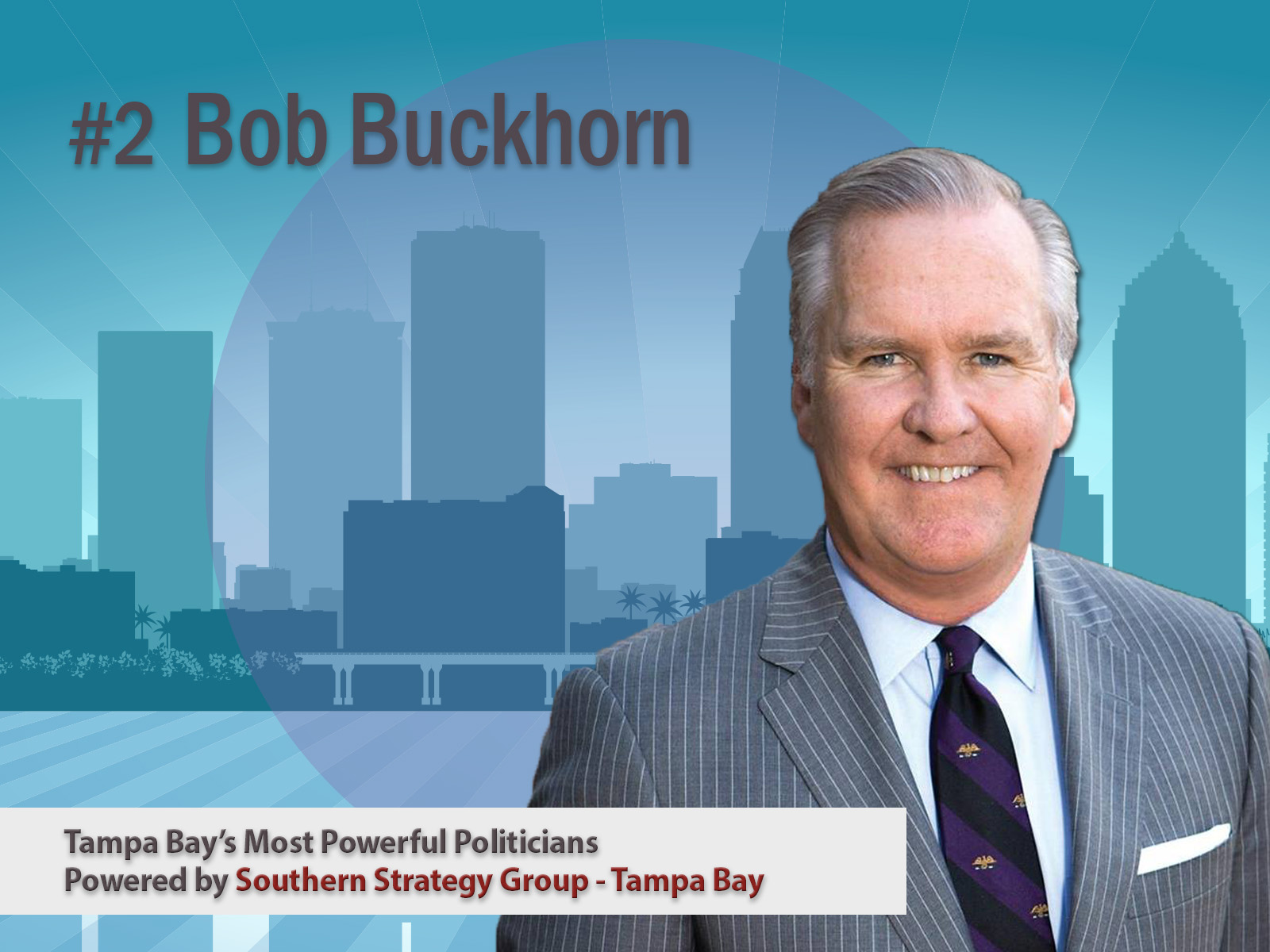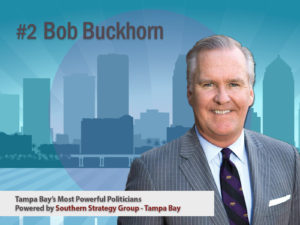 The last time anyone asked, Tampanians overwhelmingly said they approve of the job Bob Buckhorn has done as Mayor of Tampa. Back in November, some three-quarters of 350 Tampa residents surveyed said they approve of his performance, and most said the city is headed in the right direction — that was before Raybor was a thing.
In his more than seven years as mayor, Buckhorn has been a vocal proponent of downtown Tampa's transformation from a gritty spot with little activity to a vibrant hub with a true sense of place. The same goes for recently-reimagined neighborhoods like Ybor City and Tampa Heights.
"Tampa's Mayor gets stuff done," said Southern Strategy Group's Seth McKeel. "He'll leave Tampa way better than he found it and has ensured a significant and long-lasting legacy."
Buckhorn's office likely selected Julian B. Lane Riverfront Park for his final State of the City address in May for more than its pretty backdrop. The newly revamped park, which sits on the Hillsborough River's long-ignored western bank, is emblematic of the progress the city has seen under Buckhorn's direction.
Buckhorn has been getting plenty of time on camera as part of Hillsborough County leaders' efforts to build a stadium for the Tampa Bay Rays in Ybor City.
But construction cranes, food halls, a lovely riverfront and the possibility of pro baseball in Tampa proper only tell part of the story. In the past year, Buckhorn was front-and-center as national news outlets depicted a region that sat squarely in the crosshairs of Hurricane Irma. Months later, he was the face of the effort to find the Seminole Heights killer, which ultimately led to the suspect's arrest in December.
While Buckhorn's been an effective mayor, he is not without his foils. Pre-emption policies Republican lawmakers have passed at the state level have blocked Buckhorn and other Democratic Florida mayors from enacting local regulations on a range of matters, including guns and raising the minimum wage. And while Buckhorn has long been a vocal advocate of overhauling Tampa's sorely-lacking transit infrastructure, his calls for boosting gridlock-easing public transportation are often met with little enthusiasm at the county and state level.
It's unclear what Buckhorn will be up to a year from now. He leaves office in spring of 2019. It's been over a year since he turned down a run for governor, but he appears to be up for serving as lieutenant governor under the right person. He could also do what many former electeds do: transition back into private life as a well-paid consultant, at least for the time being.
In the meantime, he probably won't be slowing down anytime soon.
Despite his term ending next year and an uncertain future after that, Buckhorn climbed to the No. 2 spot from his third-place ranking in 2017.
Joe Henderson's take: "He is term-limited as Tampa's mayor next year, but he likes the action too much to stay on the sideline."
For a complete explanation of how this list was created and who made up the panel that amassed it, please read here.