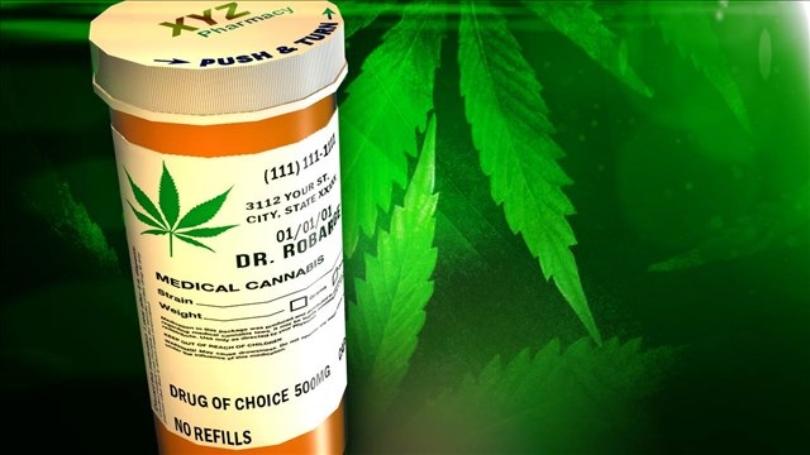 Florida now has topped 100,000 "active" and "qualified" patients in its medical marijuana use registry, the Department of Health announced in an email Friday.
But again, according to a department spokesman, that doesn't mean the department will issue another four licenses to grow and sell medical marijuana, as provided under state law.
The state had exceeded 100,000 overall almost two months ago — coincidentally on April 20, or 4/20 — in its medical marijuana use registry. Friday's mark of 100,372 refers specifically to those that have an approved patient identification card application.
"That figure does not completely reflect an actual threshold that would trigger the new licenses," spokesman Devin Galleta said in a phone interview Friday. "Once we do have the ability to approve new licenses, we do expect there to be four new licenses available at that time."
The latest 100,000-plus tally covers "all applications approved over time," Galleta explained, including "renewals and nonactive patients, so that doesn't necessarily reflect the true number of active and qualified patients in the registry."
But exceeding 100,000 approved ID cards to trigger extra licenses "was everyone's expectation and assumption," said Jeff Sharkey, founder of the Medical Marijuana Business Association of Florida. "I think there will probably be more than a little disappointment over this."
State law says within six months of cracking the 100,000 mark, "the department shall license four additional medical marijuana treatment centers (MMTCs)." With every additional 100,000 patients, another four licenses have to issue.
Those patients, however, have to be "active" and "qualified." That means "a resident of this state who has been added to the medical marijuana use registry by a qualified physician to receive marijuana or a marijuana delivery device for a medical use, and who has a qualified patient identification card."
As the department's own disclaimer says, "Not all patients entered into the medical marijuana use registry apply for medical marijuana use identification cards."
When asked when the number of patients would trigger the issuance of additional licenses, Galleta said he "was not certain on that," but would seek clarification from the department's Office of Medical Marijuana Use (OMMU), which regulates the drug.
Added Sharkey: "I agree it would be good to know what that number is. I believe (having over 100,000 approved ID cards) is what most legislators thought would trigger new licenses."
Approved MMTCs currently number 13, with 43 retail locations across the state, records show.
With a lack of new licenses, businesses seeking to get into the medicinal cannabis market in Florida will likely take to buying licenses from existing providers.
Earlier this month, MedMen Enterprises Inc. of Los Angeles, the country's biggest medical marijuana provider, said it had agreed to pay $53 million for a license from Central Florida's Treadwell Nursery.
Others, such as Louis Del Favero Orchids — a Tampa orchid nursery — are seeking to use a provision in state law that gives preference in granting licenses to companies with underused or shuttered citrus factories. That was part of legislation that implemented the 2016 constitutional amendment allowing medical marijuana in the state.
Updated June 25 — In an email to Florida Politics, Galleta clarified that the actual number of "qualified" medical marijuana patients was 95,178. He said the department "will add this number to our weekly OMMU update published every Friday."