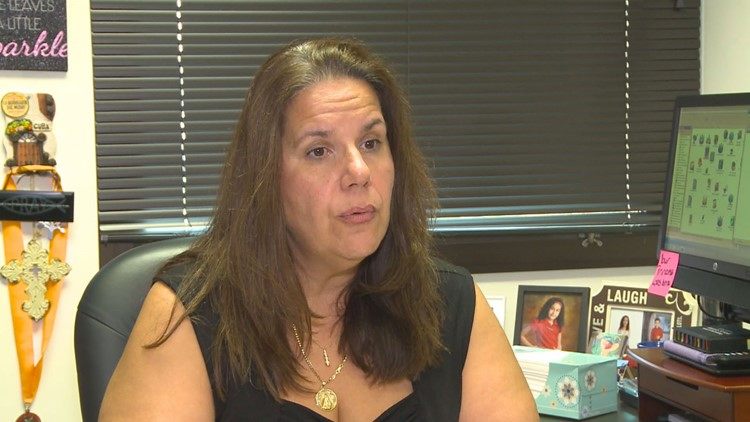 Susan Valdes' resignation from the Hillsborough School Board may not have been above-board, something that hasn't gone unnoticed by one of her Democratic primary opponents in House District 62.
As previously reported, Valdes' resignation from the District 1 School Board seat came in late and was initially rejected by the Hillsborough County Supervisor of Elections before the office reversed course and announced that it had been accepted Monday.
Valdes is now a candidate for HD 62, and Democratic primary rival Mike Alvarez issued a statement Wednesday calling on Valdes to explain how, exactly, she made it into the race after missing the resign-to-run deadline.
"Commissioner Valdes and I are both Democrats. As a true Democrat, I understand that our party values transparency, the rule of law, and access for all people to our government institutions — especially in the age of Trump," Alvarez said in a news release.
"That's why it's extremely concerning to hear that legally valid requests for public information are being stonewalled to keep voters in the dark. We deserve to know why a long time elected official like Commissioner Valdes is getting special treatment from government employees, how she sought that special treatment, and what role government staff played in this process.
"I'm calling on Commissioner Valdes to immediately instruct the Hillsborough County School Board to release all emails pertaining to her resignation, her failure to file legally required documents, steps government employees took to change widely reported facts, and what pressure she put on government employees to advance her political career. This should also include all correspondence between Commissioner Valdes and School Board staff with the Hillsborough County Supervisor of Elections and the Supervisor's staff.
"By all appearances, Commissioner Valdes is using her grip on the School Board and its employees to block from public view information that the public is legally entitled to — I hope the Commissioner will take this first step toward a legal, ethical, and transparent process and away from a troubling history of insider deals and special treatment for the political elite."
Tom Alte, a consultant to the Alvarez campaign, said Hillsborough Schools denied a public records requests seeking communications related to Valdes' resignation, claiming it was "too broad," though Hillsborough Schools refutes that claim.
Grayson Kamm, a communications and media officer for Hillsborough County Public Schools, said his office never denied Alte's request but did reach out to him to inform him the request would "take a considerable amount of time to gather" and "could potentially contain student information, which, by law, would need to be reviewed and redacted and may incur costs for the amount of staff time required for that review."
"Our public records process and our staff members follow the law and serve the public," he said.
HD 62 covers part of Hillsborough County and is currently held by House Minority Leader Janet Cruz, who is term-limited and running for state Senate in the fall.
Alvarez filed for the seat, a Democratic stronghold, in May 2017. Fellow Democrat Christopher Carlos Cano entered the race on June 1 followed Monday by Valdes. The qualifying deadline for candidates to make the 2018 ballot is noon, June 22.