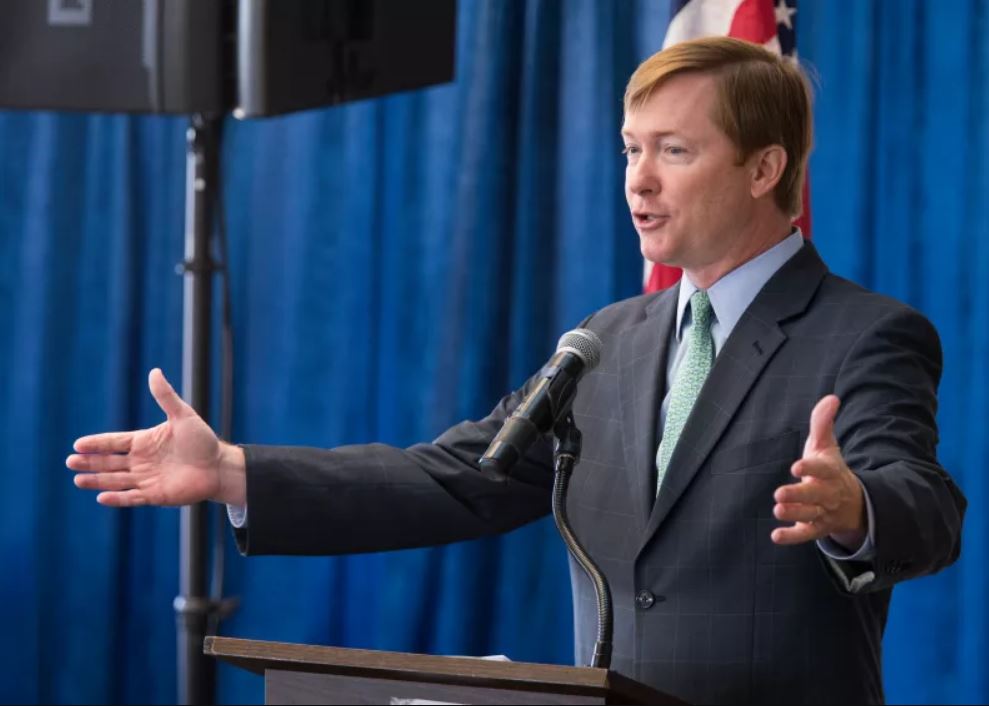 Agriculture Commissioner Adam Putnam, whose department handles concealed weapon licenses, didn't directly answer questions about why he didn't sooner divulge problems with applicants' background checks.
Putnam, also a Republican candidate for governor, spoke with reporters Wednesday after a Florida Cabinet meeting.
The Tampa Bay Times reported last Friday that Putnam's Division of Licensing stopped using a federal background check database — the National Instant Criminal Background Check System (NICS) — in its license approval process for a little more than a year in 2016-17.
That's because an employee, now fired, lost the password.
Putnam later said applications were still run through two other checks: the Florida Crime Information Center (FCIC) database and the National Crime Information Center (NCIC) database. Only 365 applications during the gap would've required use of the NICS, he said.
"Upon discovery of this former employee's negligence in not conducting the further review required on 365 applications, we immediately completed full background checks on those applications, which resulted in 291 (license) revocations," Putnam said in a statement. 
The news came to light when the Times got a copy of an "investigative report" by the Department's inspector's general, dated June 5, 2017.
Veteran statehouse reporter John Kennedy, now the GateHouse Media Tallahassee correspondent, asked Putnam on Wednesday: "Did you not consider disclosing the breach of protocol involving one of your own employees?"
"My focus is on preventing this in the future and solving the problem," Putnam said. "When we became aware of the problem, we initiated the investigation we undertook the process of reviewing the 365 names … and ultimately revoking the 291 licenses."
Kennedy tried again: "But you chose not to disclose this to the public?"
"We have been very forthcoming with all of your questions and all of the public records requests," Putnam said. "My focus is on solving the problem so that it does not happen again.
"It was the dumbest thing in the world," he added. "It was a thing that happens to anybody with a computer: She (referring to the former employee) emailed I.T. and said, 'my password isn't working.' They emailed her back with instructions on how to fix the problem. By her own admission, she dropped the ball."
With more than 1.8 million concealed weapons permit holders in Florida, nearly 268,000 applications were approved and 6,470 were rejected during the last fiscal year, which ended June 30, 2017. That was the period when background checks were not conducted.
A long line of Democratic elected officials and candidates has since called for Putnam, term-limited this year, to step down or end his campaign for governor or both.
A Periscope video of Wednesday's media availability is below:
Fla. Cabinet gaggles #FlaPol https://t.co/wqYlgeRHSe

— Jim Rosica (@JimRosicaFL) June 13, 2018