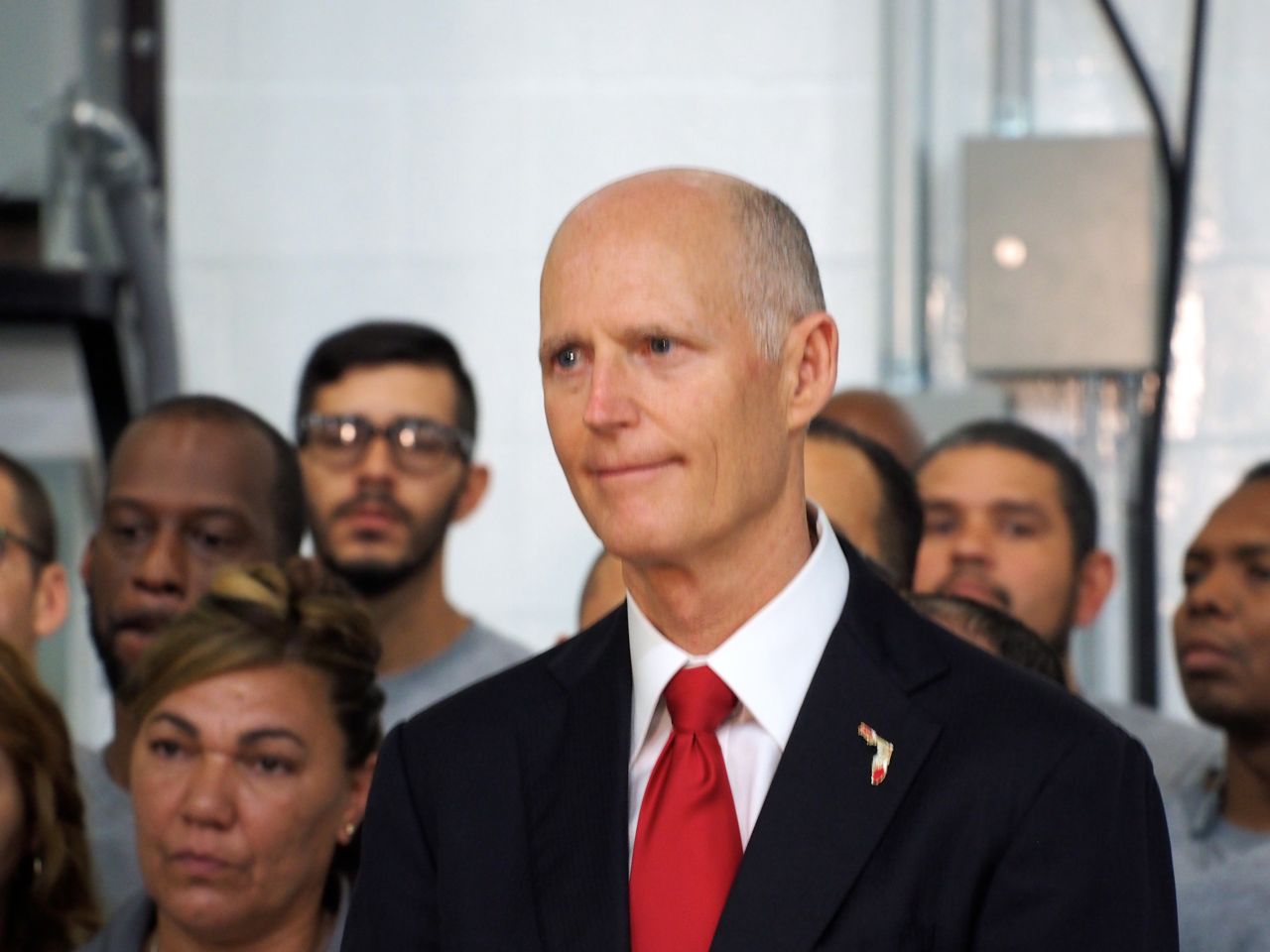 Gov. Rick Scott made his way through his first Cabinet meeting as a candidate for the U.S. Senate on Wednesday, and while the meeting focused exclusively on state matters, the questions that followed from reporters unsurprisingly centered on federal issues.
Scott is leading his Democratic opponent, incumbent U.S. Sen. Bill Nelson, in a few early polls and handily outspending him in advertising — at least for now. The race will undoubtedly be competitive and there's a real chance Scott takes the top of the ticket in November.
So it follows that the Governor was asked on Wednesday for comment on legalizing pot, for his opinion of President Donald Trump and for his thoughts on the Affordable Care Act. 
A bipartisan effort is bubbling in Congress to ease the federal ban on marijuana. If passed, it would give states more discretion with the drug. The President has indicated mild support for the idea, though it would need Congressional approval first. 
"Well, I'll deal with that when I make it to the Senate," Scott said.
The Governor also was asked about the issue of medical marijuana — which is currently in the fore in the Sunshine State. A judge recently ruled unconstitutional a state ban on smoking the drug for treatment. Scott's attorneys have appealed the ruling.
"What's important to me is that everyone has access to the health care that they need," Scott said. He said "plenty of doctors" make the drug available and "thousands of people" use it without smoking.
"What this issue is about is how you get to take it," Scott said. "I'm going to continue to follow the law. The constitutional amendment passed, the Legislature by a bipartisan manner overwhelmingly passed a bill, and I'm going to support it."  
Another reporter brought up the Justice Department's decision to no longer fight for patients with pre-existing medical conditions who face higher rates or no option for coverage. Reports the New York Times, "If that argument is accepted by the federal court, it could eviscerate major parts of the Affordable Care Act that remain in place despite numerous attacks by President Trump and his administration."
Scott remained vague on the issue.
"I think everybody ought to be able to get health care insurance," Scott said. But he said the Affordable Care Act needs to be fixed because it's "caused our premiums to skyrocket."
He added: "But I don't believe in grand bargains, I believe in incrementally trying to make change." Among his brief suggestions: more competition, plans that fit individual families, and rewarding "people who take care of themselves."
After being prompted by reporters to discuss Trump's presidency, Scott lauded the administration's work to secure funding for the dike at Lake Okeechobee. Scott said, "I'm optimistic that's going to happen."
As well, he said he appreciated the efforts of the Trump administration to reconsider oil drilling off Florida's shore.
But when asked if Trump was doing a good job, Scott responded: "What I want is results."