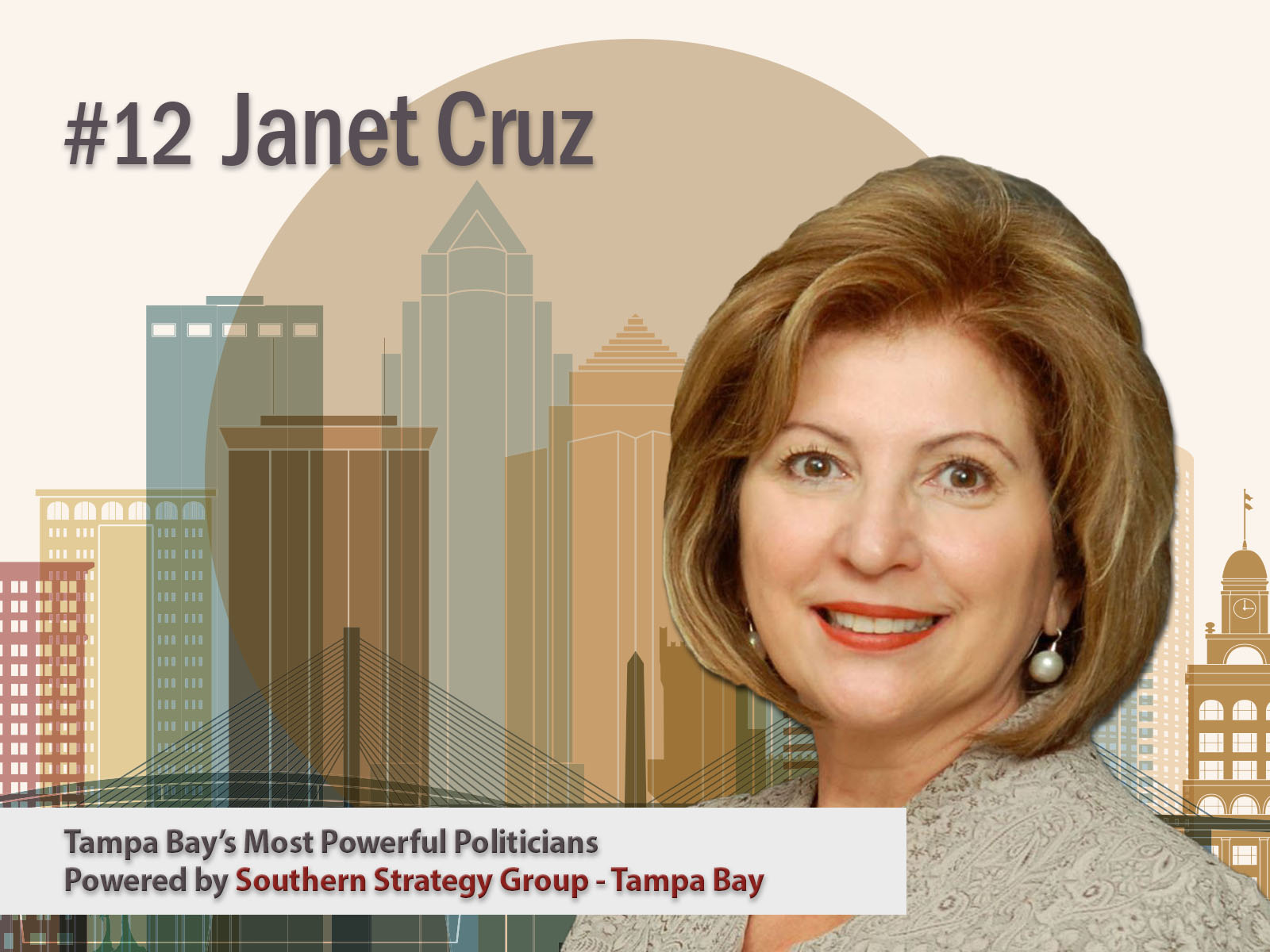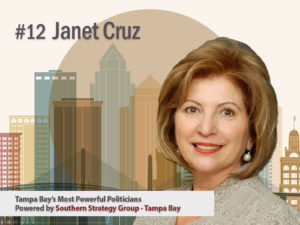 First elected to her Tampa state House seat in 2010, Janet Cruz served as House Minority Leader over the 2017 and 2018 legislative sessions. She's the first Latina to serve in that capacity.
While Democratic leaders in the Republican-dominated Florida Legislature often have little influence, Cruz has managed to have some sway.
She has been effective at getting her party's message across in the critical months leading up to the 2018 midterms.
When Florida Democratic Party Chair Stephen Bittel was accused of inappropriate behavior toward female staffers in November 2017, Cruz was the first to issue a statement condemning his actions. Following a report dealing with multiple allegations of sexual misconduct in the Capitol, namely against former Republican Sen. Jack Latvala of Clearwater, Cruz said she was "horrified."
At the start of the 2018 Session, Cruz also called out House Speaker Richard Corcoran on a bill targeting so-called sanctuary cities.
She's terming out at the end of this year, but she's far from finished.
In 2017, she announced a run for Hillsborough County Commission. But Cruz dropped that bid in April and then jumped into the race for state Senate District 18 against Sen. Dana Young, the incumbent Republican elected to the newly-drawn seat in 2016.
Cruz cited a desire to pass laws that may prevent mass shootings like the one that occurred in Parkland as a key reason for jumping in and criticized Young for missing three votes on amendments to the gun bill the legislature was debating earlier this year.
"I love our community and I am fed up with lawmakers who put the interests of the NRA, the for-profit school industry, and insurance companies before the people they represent," Cruz said in a news release heralding her candidacy.
SD 18 went for Hillary Clinton in 2016, but winning wouldn't exactly be easy. For one, Young is a well-funded Republican incumbent with moderate sensibilities not too far off from those of the district, which runs from South Tampa up through northwestern Hillsborough County. Plus, some Democrats aren't happy that her entrance into the race prompted Bob Buesing (who had also been Young's Dem opponent in 2016) to exit.
Given her track record in the House — and her tendency to gravitate toward leadership roles, should she and a handful of fellow Democrats manage to flip the Senate in November, good things would likely be in store.
Cruz Rifkin climbed to No. 12 from the No. 19 spot last year.
Joe Henderson's take: "Probably could have easily won Hillsborough County Commission race, but Parkland massacre set her eye on Young's Senate seat."
For a complete explanation of how this list was created and who made up the panel that amassed it, please read here.