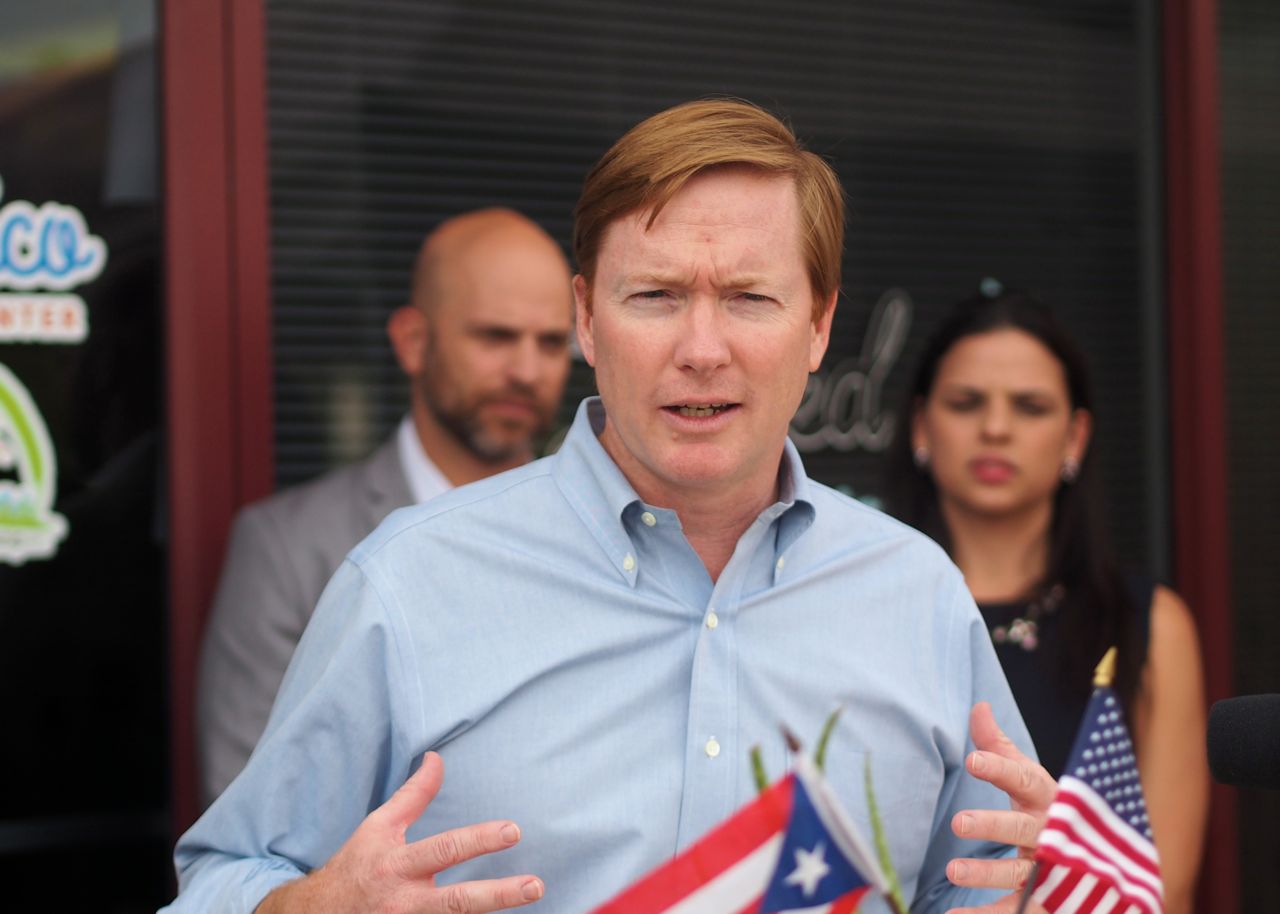 In a brief exchange with an volunteer for an anti-cracking group, Florida Republican gubernatorial candidate and Agriculture Commissioner Adam Putnam declared his opposition to fracking over the weekend.
"We don't need to be fracking in Florida. Our geology, our limestone, we do not need to be fracking in Florida for oil and gas. It is just not the right spot," Putnam is seen and heard saying in an exchange with anti-fracking volunteer Ginger Goepper, in a video released Wednesday by the Food & Water Action Fund.
Putnam's campaign spokeswoman Meredith Beatrice said the statements "are consistent with his platform."
The organization said the exchange took place at a Putnam campaign event in Sun City Center on Saturday, and was the first statement they've seen in which Putnam has declared opposition to fracking. The Food & Water Action Fund is an organization that is campaigning for the reduction of fossil fuel extraction and burning for energy in general, and against fracking in particular.
Hydraulic fracturing, or fracking, is an oil and gas extraction technique in which drillers inject high-pressure water and chemicals deep into the ground to fracture the rock and thereby provide the drillers better access to oil and gas reserves. It is not practiced in Florida but has been the topic of intense debate in the Florida Legislature and in local governments for several years. Last year Senate Bill 462, to ban fracking, made some advances but died in the Appropriations Committee. A similar bill in the House of Representatives died in infancy.
Opponents charge fracking risks contaminating groundwater, and they also charge it is the cause of unusual earthquakes hitting such states as Oklahoma and Ohio. The oil and gas industry disputes those risks and insist fracking is an effective and safe way to increase America's domestic energy supplies.
All of the major Democratic gubernatorial candidates, Philip Levine, Gwen Graham, Andrew Gillum, Chris King, and Jeff Greene, have come out in opposition to fracking.
"This is the first time we have heard Commissioner Putnam take a stance on fracking and as a major candidate for governor,  we are happy to see Commissioner Putnam take such a strong stance against the dangerous drilling practice," the organization stated in a news release issued Wednesday.
"We hope Congressman [Ron] DeSantis [the other major Republican gubernatorial candidate] will stand with the other gubernatorial candidates in calling to protect Florida's clean water and environment by banning fracking," the release continued.