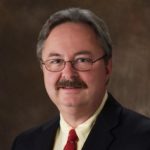 Terry Power, a Republican candidate for House District 64, owes nearly $88,000 in alimony, according to court records reviewed this week.
A document in the case from Pinellas County shows a "payoff amount" of $87,904. It also lists a "balance due" of only $4,668.
In a statement to Florida Politics, however, Power says he doesn't legally owe any of that money: "I am 100 percent current on all of my court-ordered alimony obligations."
Power, an Oldsmar retirement plan consultant, is challenging incumbent state Rep. Jamie Grant in the Republican primary for the seat, which covers northwest Hillsborough County and a slice of eastern Pinellas County. The area leans heavily Republican.
Further, Power says his ex-wife reopened their 10-year-old divorce case: "I'm sure it's only a coincidence that I'm a candidate for the Florida House."
But campaign records also show he put $79,000 of his own money into his campaign, leading his critics to privately question whether he is trying to "manipulate the system."
Power denies that as well: "I am in full compliance with all State of Florida election laws. Any representation to the contrary is libelous and will be dealt with in the proper venue."
He went on: "There was an alimony arrearage calculated by the court in my final divorce order (from 2012). I am not under any sort of obligation or court order to pay any of that outstanding amount at this time."
Power also sent Florida Politics a copy of a 2013 court order "denying my ex-wife from forcing me to pay anything other than the $1,500 a month that I've paid since 2013."
"I do not have an obligation to pay the 'arrearage' in my divorce," he said. "If she wants to file a motion to revisit that, it's certainly her prerogative," which explains "writs of garnishment" against him filed this month.
"The Court denied her request in 2013," he said. "But I'm 100 percent current in what the court has ordered me to pay.
"… The Tallahassee Swamp must be getting desperate," Power also said. "Is this really all they've got?"
The primary is Aug. 28; the general election is Nov. 6.