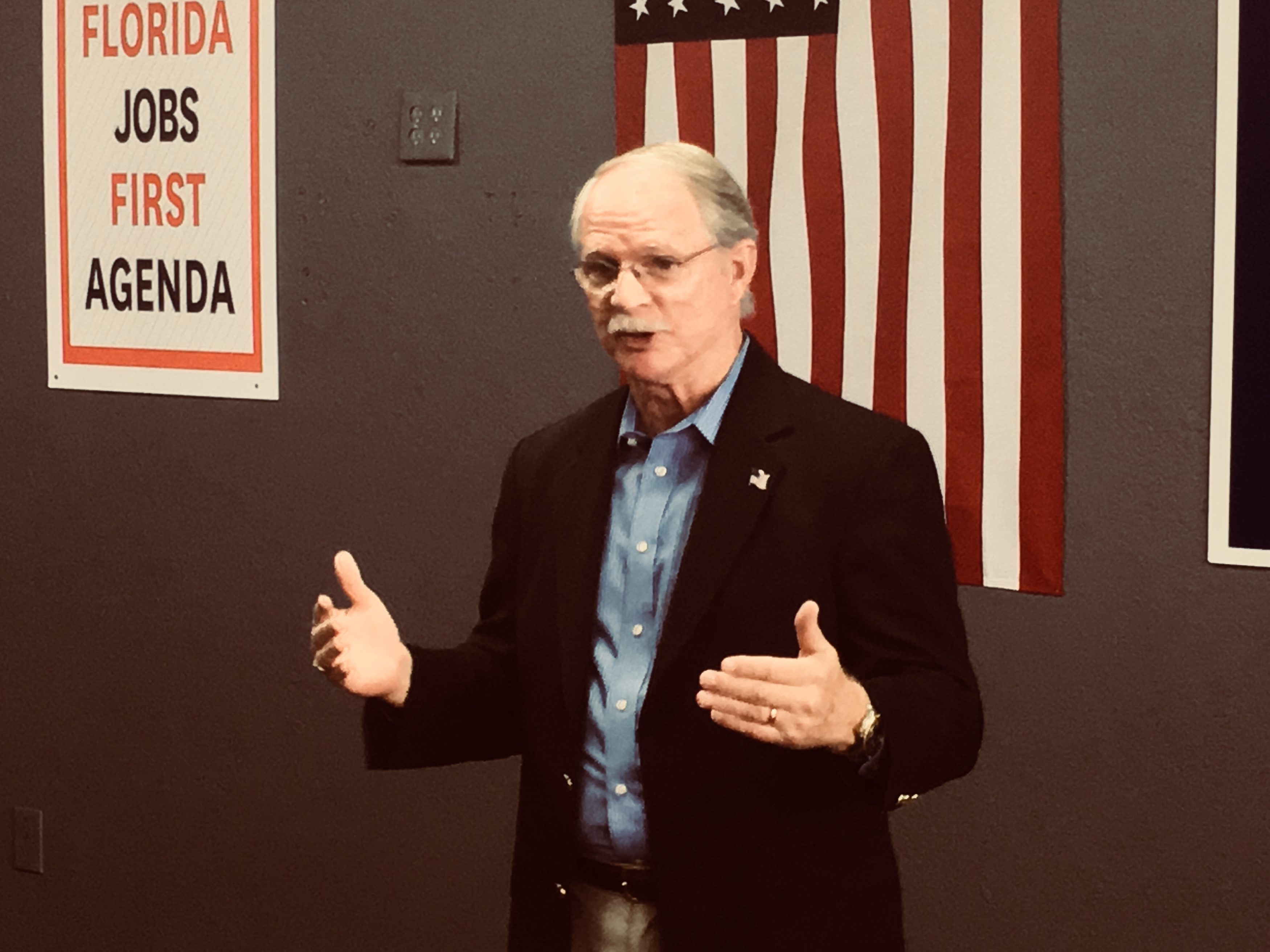 Here in Florida, our politicians message around Father's Day with tweets and Facebook messages of pure, uncut sentimentality.
Yet, at various outposts near the U.S./Mexican border, a different narrative unfolds between parents and children.
President Donald Trump's administration is under scrutiny for its decision to warehouse immigrant children in former Walmarts and other holding areas. With space at a premium, he mulls building Joe Arpaio-style tent cities for overflow.
In the last six weeks, 2,000 children — at least — have been separated from their families. And it is hard to find a Republican who will directly say the policy is wrong.
This outlet has asked Florida politicians for their takes. Both Gov. Rick Scott and Agriculture Commissioner Adam Putnam have fallen far short of expressly condemning the practice, saying that warehousing migrant minors wouldn't be necessary if the immigration system weren't "messed up," with "secure borders" being the only possible fix.
On Saturday, at a gubernatorial campaign event for Commissioner Putnam, Jacksonville's Rep. John Rutherford — a former Jacksonville Sheriff — defended the practice regarding illegal border crossers.
However, he noted that a piece of immigration legislation that he supports in the House, championed by Speaker Paul Ryan, would end the practice in exchange for border security measures prioritized by the President.
"If these children come with parents and they're seeking asylum, then they've come here in a legal way, and they should be housed together because no law has been broken," Rutherford began.
"However, if they come across the border illegally, the parents have broken the law. Just like an individual here in Jacksonville when I was sheriff, if he broke the law, I put him in jail. That separated him from his children," Rutherford added.
"I believe that criminals go to jail," Rutherford added. "Not children, but criminals."
Rutherford, contra the critics, does not see the internment camps the federal government has built for children as prisons.
"If you look at the way they're being housed, they're being fed, they're being taken care of. They have playrooms, I understand. All of that — they're not in prison," Rutherford said, adding that they "shouldn't be put into prison with their parents."
"You certainly don't want them housed with pedophiles and others who might be in that situation," Rutherford noted.
Rutherford told us that he does support the so-called "compromise bill" currently in the House, a piece of immigration legislation that actually would end the border separations of parents and children.
"I think there's some real possibility there that we may be able to get to 218," Rutherford said.
"If you're really concerned about border security, it's in that bill. We're going to commit $25 million to build that wall where the wall is necessary. Other areas it will be an electronic surveillance type situation. We'll hire boots on the ground, to capture those who may be coming across," Rutherford said.
Access roads and other necessities "to secure the southern border are in this bill," Rutherford noted.
"And there are triggers," Rutherford added. "If a future Congress does not follow through with that funding, the visas for the DACA are not released."
"Assuming the border is taken care of, and the DACA recipients get a five-year legal status, not a Green Card, they get legal status, are able to stay in this country and work … folks who are here getting educated, getting their doctoral degree and Master's and all of that, we won't have to send them back," Rutherford noted.
"Those who are concerned about the migrant population, the immigrant population, it's in this bill also. The plan is to address the immigrant worker issue," Rutherford said, and E-Verify.