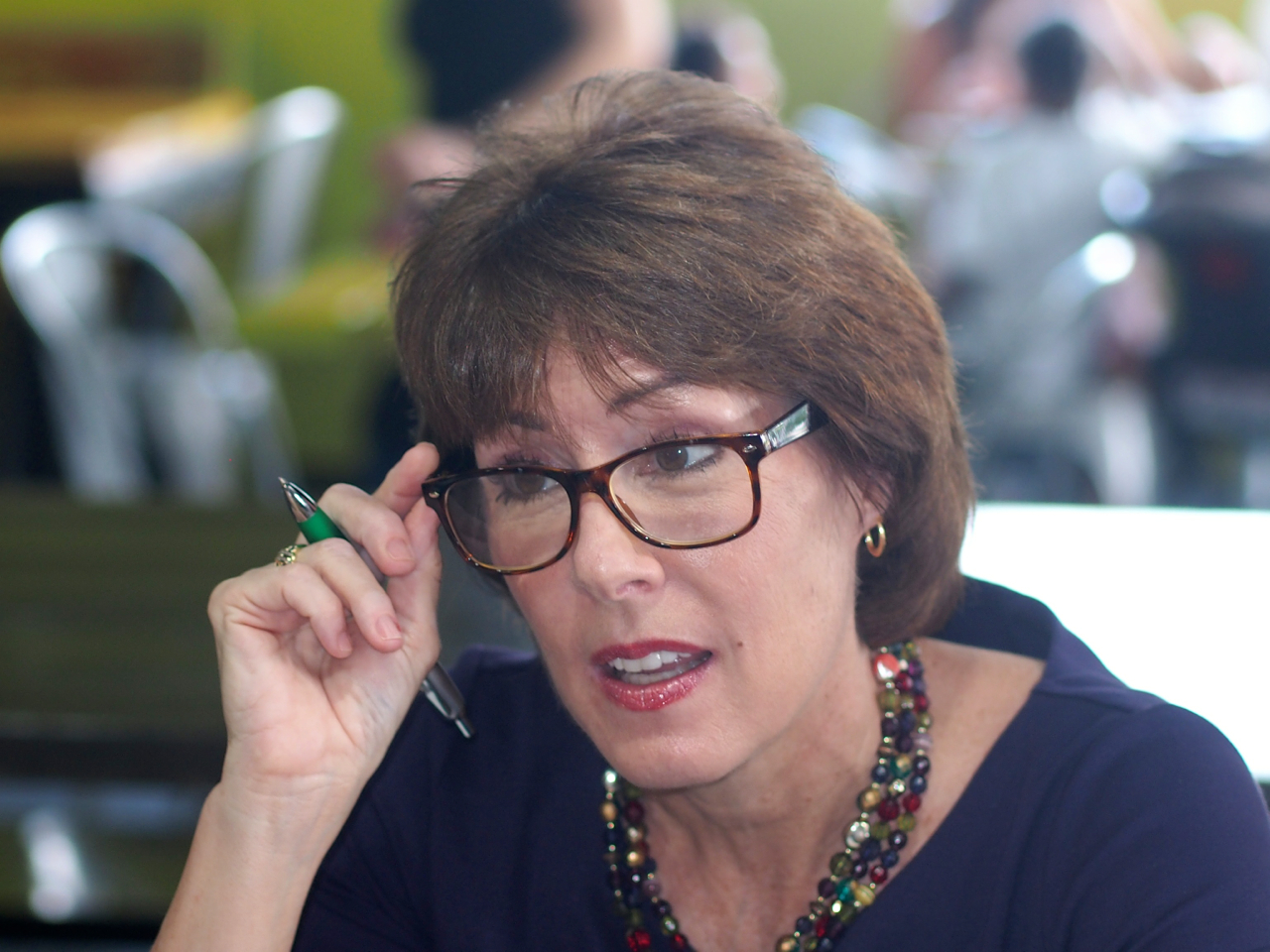 Democratic gubernatorial candidate Gwen Graham is going after state public records on what Gov. Rick Scott's office might have known about the immigrant child detention facility in Homestead and "any other facilities in the state."
Her public records request submitted Tuesday declares that such detention facilities have created "a moral crisis." Graham is demanding to know what Scott's office knows about transfers of unaccompanied children to Homestead and when he and his office knew it.
In a news release, Graham also called for Scott to take a stand against the federal policy: challenging President Donald Trump in court and dispatching the state's legal and child welfare advocates to assist the children in detention.
She charged that the children separated from their parents and sent to the Homestead Temporary Shelter for Unaccompanied Children are "being held hostage by Trump for political purposes.
It a "sick game," Graham added.
"Seeing photos of these children, listening to their screams, I think of my own children and how hard I would fight if anyone tried to separate us," Graham stated in a news release. "Floridians deserve to know what Rick Scott knows about the Trump administration using our state in their political plot to separate families and what he's doing to assist or stop Trump from bringing children to our state."
Graham is requesting all records between the state of Florida and the federal government concerning the child detention facility in Homestead as well as any others in the state.
She's seeking records relating to the federal policy begun in April of prosecuting almost all undocumented immigrants, a process that leads to the parents essentially being jailed while the children are sent off alone to live in harsh detention centers without their parents. The resulting stories, pictures, and videos of terrified and anguished children have horrified much of the world, resulting in widespread outrage and finger-pointing. Yet the process continues.
Scott issued a statement saying he does not favor the policy, but also pointing fingers and not calling for any immediate action to stop it.
Graham and almost all the Democrats have called for immediate actions to stop the policy. Her public records request also is a response to reports that the Homestead Temporary Shelter for Unaccompanied Children may be holding up to 1,000 children mostly brought from the southwest border under this policy. She's also referencing unconfirmed reports that there may be other such facilities either in Florida or in the works for Florida.
Graham called on Scott to stop President Donald Trump's administration from using Florida in their plans to separate families and to immediately take action to assist the children reportedly being transported to Florida from the border.
"Floridians need more than just words — they need action. Governor Rick Scott should immediately challenge Donald Trump in court to stop him from using Florida as a pawn in this sick game of separating families and detaining children," Graham stated in the news release. "If Scott won't stand up to Trump, I will. Unless the Trump administration reverses this cruel and inhuman practice, one of my first acts on my first day as governor will be to take Trump to court."
In addition to urging Scott to take legal action, Graham urged other actions:
— Immediately asking Attorney General Pam Bondi and his Scott's general counsel to coordinate with all state attorneys, law firms engaged by the state of Florida, legal aid organizations, and Guardian Ad Litem programs to obtain volunteer advocates for each of the children transported to Florida.
— Immediately order the Florida Department of Children and Families, and all of its community contractors, to coordinate with the federal government in providing the best possible temporary living conditions for the kids transported to Florida and in quickly reuniting them with their families.
"These children are so strong — but we can't expect them to carry this pain alone. They need someone to be their voice in court proceedings. They need someone to ensure they're being cared for while separated from their families," Graham added. "We know Trump won't do it — so now is the time for our state's leaders to step up and show compassion. These are children. Regardless of politics, we each have a moral obligation to do everything in our power to help them."