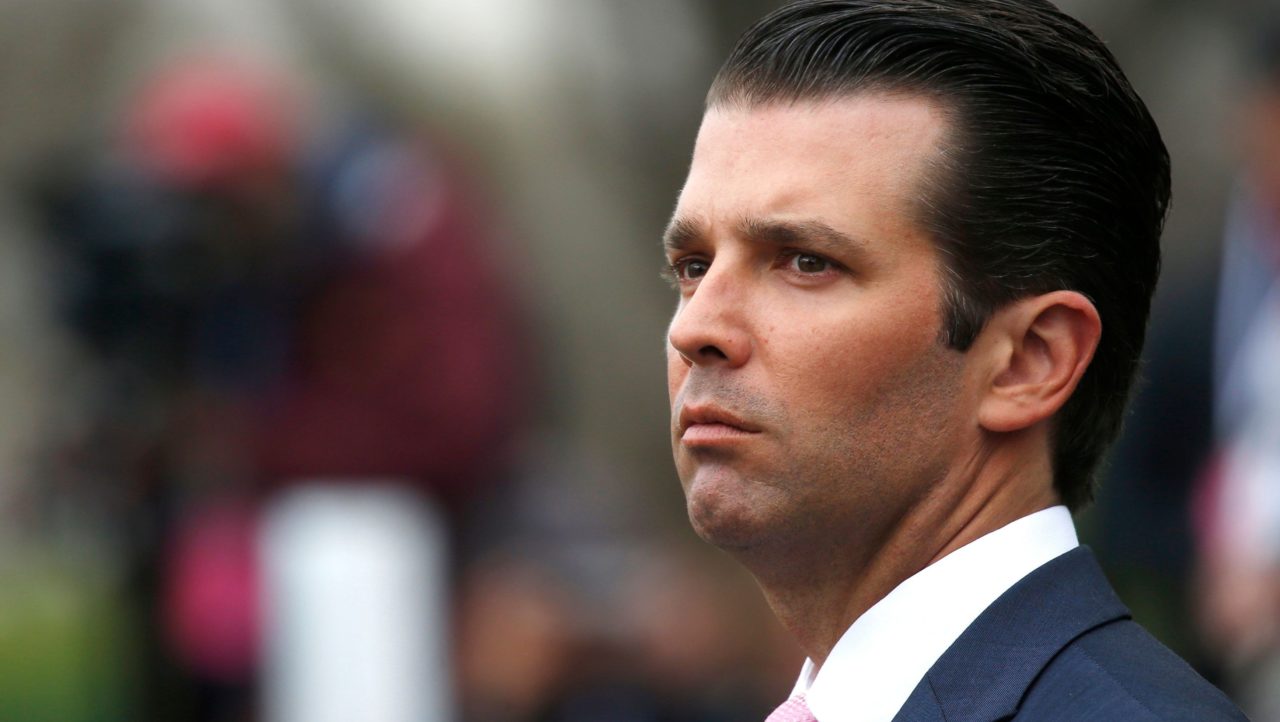 Former Gov. Jeb Bush's statement against the Trump administration policy splitting up undocumented immigrant families crossing the U.S. border may have caused a rift between his son, George P. Bush, and Donald Trump Jr.
As reported by Axios, sources close to Trump Jr. say he plans to pull out of a New York City fundraiser he was set to headline for George P. next week. Bush is running for re-election as Commissioner of the Texas General Land Office, an office he's held since 2015.
The New York GOP has since deleted a web page listing for the June 25 fundraiser.
Don Jr.'s decision comes one day after Jeb Bush called on President Donald Trump to end the "heartless" migrant family separation policy that has resulted in at least two thousand children being separated from their parents in the last six weeks.
Children shouldn't be used as a negotiating tool. @realDonaldTrump should end this heartless policy and Congress should get an immigration deal done that provides for asylum reform, border security and a path to citizenship for Dreamers. https://t.co/OOjv0vNeVg

— Jeb Bush (@JebBush) June 18, 2018
Those close to Don Jr. say the tweet was his "final straw" when it comes to the Bush family.
He had previously taken umbrage with a CNBC appearance by Jeb where the former governor criticized they way President Trump attacked his rivals in order to "make himself look strong."
The sources that said Don Jr. is pulling out of the fundraiser added that the move "isn't personal," and that Don Jr. considers his relationship with George P. Bush "collateral damage."