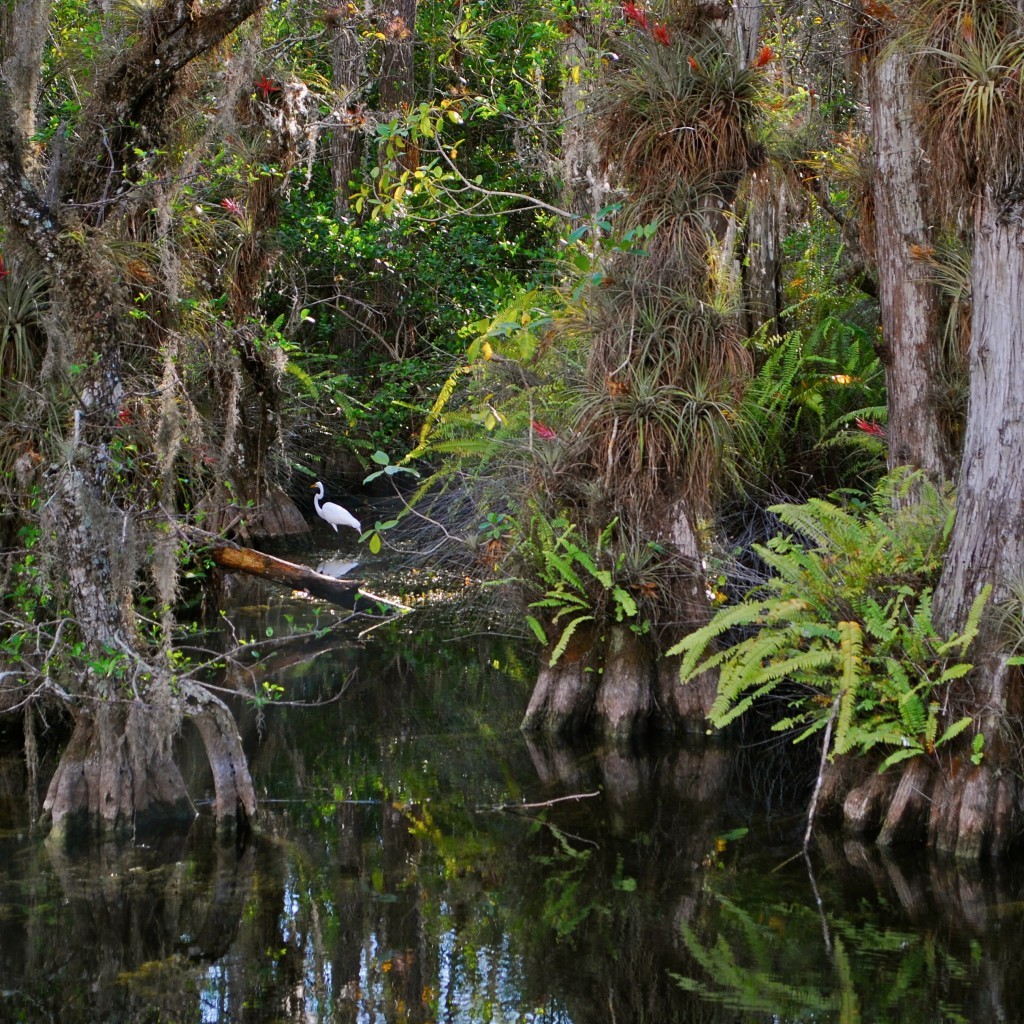 Environmental and activist groups are criticizing the state for drafting in secrecy the details of a new permitting process to build in Florida's wetlands.
In a letter Monday addressed to Department of Environmental Protection Secretary Noah Valenstein, environmental groups Audubon Florida and 1000 Friends of Florida alongside the League of Women Voters called for a more transparent process in DEP's workshopping of an application that would give the state almost exclusive discretion in doling out permits to build in wetlands.
Currently, there are two systems in place to authorize building in Florida's wetlands. Developers can request a permit through the state, or they can go through the federal Environmental Protection Agency. Over the years, the state's permitting process has been streamlined, whereas the EPA's system has remained slow. Some have described it as redundant.
HB 7043, signed into law by Gov. Rick Scott in March, gives DEP permission to draft an application to the EPA to allow the state to authorize federal permits, so long as they don't breach Section 404 of the federal Clean Water Act, which approves on a case-by-case basis development — known as "dredge and fill" activities — in wetlands.
DEP is rapidly drafting the application and taking public comment as is standard during accompanying rule-making workshops. It's held three workshops around the state already, along with an online webinar. An estimated 300 Floridians have weighed in on rule-making, according to DEP, and the agency recently extended its public comment period by two weeks.
But the signatories of the Monday letter fear that a great bulk of the details of the application are being drafted outside of the sunshine.
"There are a lot of details that will determine what the programs look like that are being determined between [DEP] and other agencies," Audubon Florida Executive Director Julie Wraithmell told Florida Politics.
According to Wraithmell, agreements between DEP, EPA and the U.S. Army Corps of Engineers are being proposed without public input. As well, agreements over which waters will remain under the Corps' watch and DEP staffing details of the permitting program are being planned between the agencies. Even a process for challenging the permits could be determined solely by agency staff.
There would be time for public comment on the finalized application, but by then it might not be effective. 
DEP Communication's Director Lauren Engel said the drafted rules and application would be submitted as a complete package to the EPA and then subjected to public review. The state agency has requested that the EPA hold multiple public hearings in Florida, though that's not a given.
Federal guidelines require the EPA only to respond to and consider public comments, and Wraithmell worries that the allotted time for input comes too late in the application process.
She also pointed to a fall deadline DEP imposed on itself as evidence that the agency is hastily working under pressure.
"The casualty of that expedited deadline is public engagement," Wraithmell said. "Our wetlands are too important to let that happen."
When asked for a hypothetical negative externality of delegating approval powers to the state in a quick manner, Wraithmell suggested that Florida could lose "rigor" in its permitting process, which could mean fewer wetlands. Wetlands mitigate flooding, among other things, according to Wraithmell.
"In our haste to produce less redundancy we could actually throw out the standards against which these permits are issued at the federal level," Wraithmell said.  
To give the state authority over the permits, the EPA will have to determine that the delegation would not result in a loss of wetlands. The EPA is overseen by Donald Trump-appointed Scott Pruitt.
"Before DEP could begin administering the federal program, we will be required to demonstrate to EPA that our state-administered 404 program would be just as stringent, if not more stringent than, the federal government's," Engel told Florida Politics.
Wraithmell believes the DEP is bent on protecting wetlands, but a "mistake" could happen in the application.  
"DEP is representing the public interest of Floridians in this application, so there should be an opportunity for Floridians to contribute to its development," explained Wraithmell.
When HB 7043 was making its way through Session, Audubon Florida wanted language that would've required legislative ratification of the application.
That would've given the public ample opportunities to weigh in, Wraithmell said. But lawmakers didn't deem it necessary.