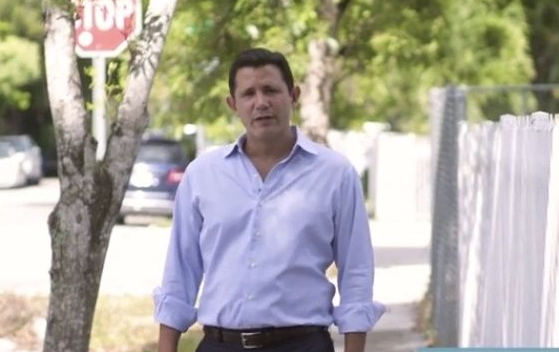 Miami attorney Jason Pizzo now has the backing of the AFL-CIO Florida chapter in his run for Senate District 38.
Pizzo is competing in the Democratic primary against incumbent state Sen. Daphne Campbell. Despite his challenge to a sitting senator, he's been able to pull in a wide range of endorsements during his campaign.
The Florida chapter of the AFL-CIO, which is the largest federation of unions in the country, is the latest group to support Pizzo's bid.
"With over 500 local labor unions, 10 councils, and over one million union members, retirees, and their families in the State of Florida, our endorsement can make a difference in his campaign," said Florida AFL-CIO President Mike Williams.
"We wish Jason luck in his endeavor and look forward to working with him now and after his victory!"
In addition to the various endorsements of his campaign, Pizzo has also earned sizable fundraising totals to compete with Campbell.
"For too long, working families in Florida have had the odds stacked against them with anti-union legislation decimating their ability to fight for the wages and benefits that they deserve," said Pizzo in reaction to the news.
"With this endorsement from an organization who serves the backbones of our society, our workers, we take one step closer to reverse the harmful measures that hurt our competitiveness and quality of life. I thank the Florida AFL-CIO for their support and look forward to working with them and the rest of our coalition all the way to Election Day on August 28."
August 28 is the day primary voters will head to the polls to choose the Democratic nominee in SD 38. That will be followed by the general election on November 6.
Last updated on June 22, 2018