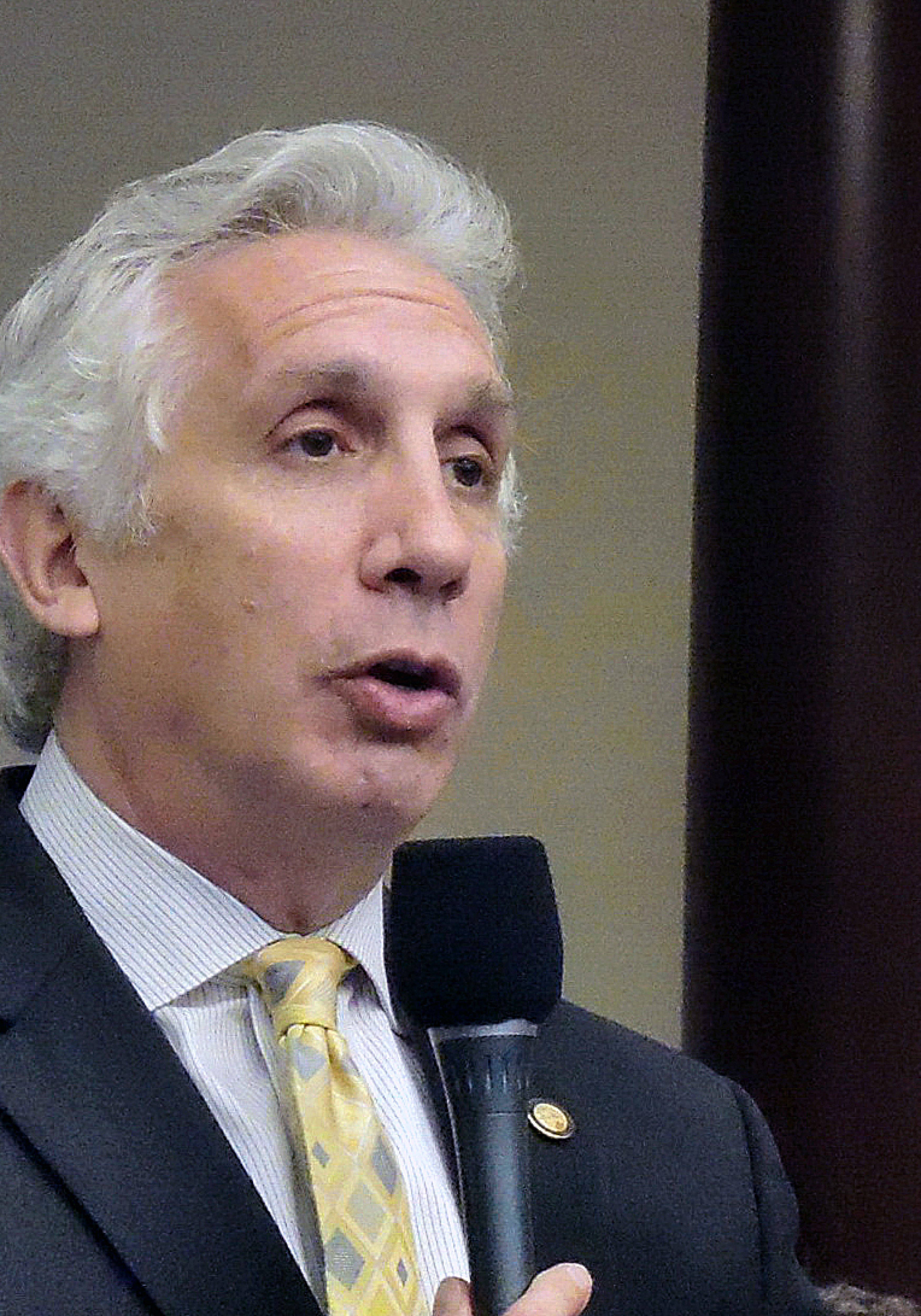 Two years after his last-place finish in the Democratic primary for Senate District 34, former Rep. Jim Waldman thinks voters are ready for a change.
The Coconut Creek attorney got his paperwork in at the last-minute Friday to challenge incumbent Democratic Sen. Gary Farmer, and along with the surprise filing he sent out a compilation of gripes he has with Farmer after his first term in the Legislature and invited "all voters who are fed up with Farmer's style of politics as usual" to back him in the Aug. 28 primary election.
"When Sen. Gary Farmer voted with the NRA against the most historic gun control bill ever to get to the floor of the Florida Senate, I began the decision making process that has led to my qualifying today to run for Florida Senate District 34," Waldman said in a press release. "Gary Farmer lied to the residents of the district during his campaign that he was pro guncontrol; however the truth is when it was time to stand up to the NRA, he stood with them."
Waldman's missive then includes a half-dozen bullet points of what exactly Farmer rejected against when he cast his nay vote on the controversial school safety bill that dominated the second half of the 2018 Legislative Session: Increasing the age from 18-21 to buy a rifle, banning bump stocks, increased funding for mental health services, increasing the waiting period to buy a gun, increased state funding for safer schools, and empowering police to confiscate guns from those who pose a danger to themselves or others.
"Time and Farmer's voting record have shown he cannot be trusted to protect our kids and our community from gun violence," Waldman said. "I am running to further the progress being made on gun control. I will fight to ban assault weapons and to work to ensure our schools are protected by police and not teachers! I have proven I can get things done in Tallahasse and I will use those skills to protect our community against the NRA agenda."
Waldman's indignance over that one vote is understandable given the 2016 primary for SD 34. Farmer destroyed Waldman in that race — Waldman finished third behind a woefully underfunded Gwyn Clarke-Reed — largely due to Farmer's commitment to take on the NRA and his attacks on Waldman for making two pro-NRA votes through his 8 years in the Florida House.
Waldman also said healthcare, teacher pay, Medicaid expansion, transportation, infrastructure "and more" will be on his priority list if elected.
Prior to Waldman's entry, Farmer was virtually unopposed for re-election to the Broward County seat — write-in candidate Richard Hal Sturm entered the race Thursday, possibly to lock out Republicans and independents from participating in the now-required primary race.
Through May, Farmer had raised about $120,000 for his campaign account and had $65,000 on hand. He has another $429,000 banked in his political committee, Floridians for Ethics, Accountability and Responsibility.
He'll likely have to forego using that committee cash to help other Democratic Senate candidates in order to focus on his own political future. Waldman raised more than $450,000 and kicked in another $200,000 of his own money in the 2016 race. If his opening shot is any indication, he may be ready to bet big on his comeback run.