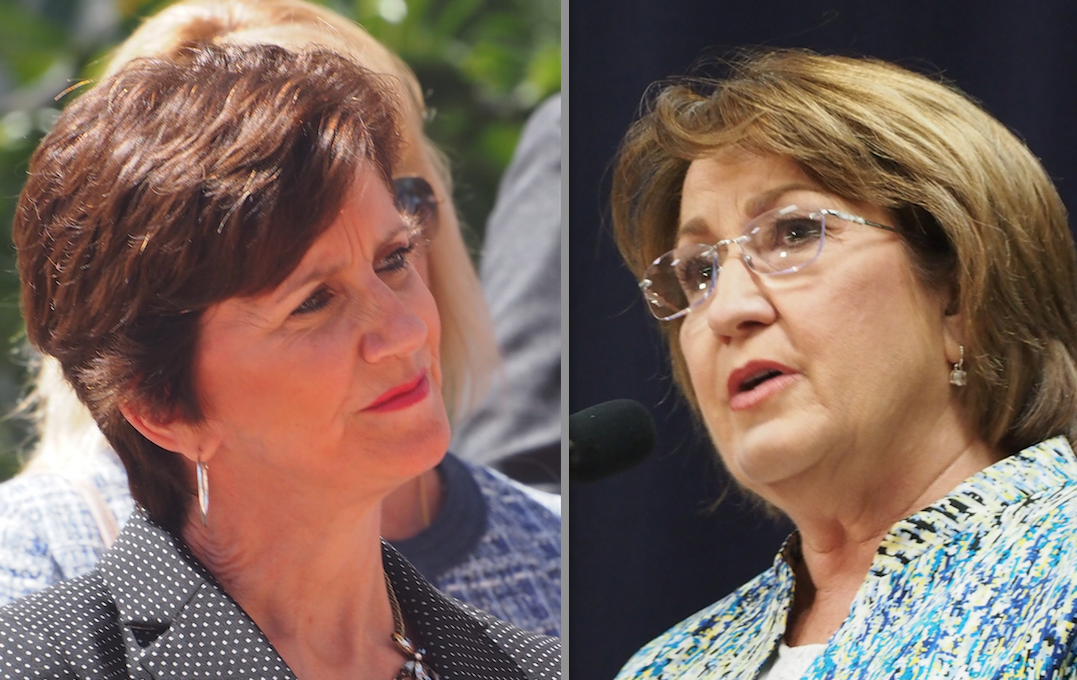 Four candidates, including Orange County Mayor Teresa Jacobs and Orange County School Board Member Nancy Robbinson, have made it onto the ballot for the August 28 election for the countywide chair position of the Orange County School Board.
Jacobs and Robbinson were joined by Orange County teacher Robert Prater and Orange County Public Schools administrator Matt Fitzpatrick.
Prater has been running since November, Robbinson since December, Fitzpatrick since January, and Jacobs since April in a quest to succeed outgoing Orange County School Board Chair Bill Sublette, the only person to hold the position since it was created
If no one gets more than 50 percent of the vote in the August 28 election, the top two finishers move on to a runoff in November.
Many consider this a two-person contest as Robbinson, long a fixture in Orange County politics, entered the race with widespread support in the nonpartisan contest, while Jacobs, completing two terms in the county's highest post, is among the best-known politicians in Central Florida. Prater and Fitzpatrick have taught and worked as administrators in the district for decades.
Through May, Robbinson had raised more than $122,000 for the campaign and Jacobs $69,000, in less than two months. Fitzpatrick's campaign had attracted about $7,000, and Prater's about $3,000.