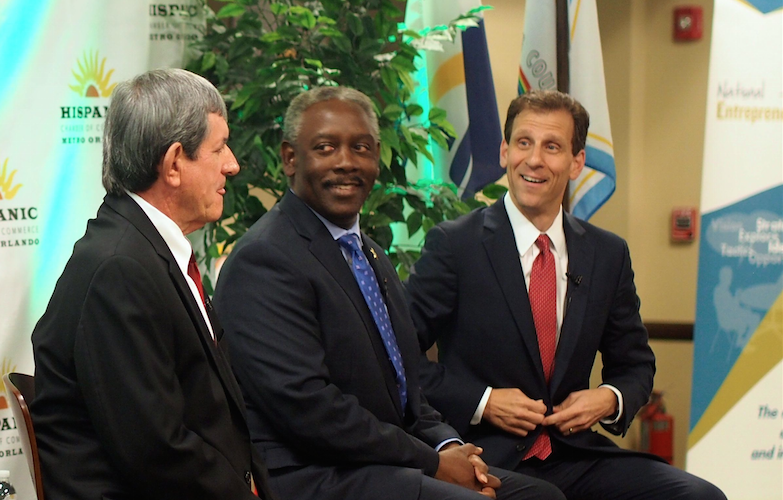 The non-partisan Orange County mayoral contest was already a slugfest between Jerry Demings, Rob Panepinto and Pete Clarke.
With three minor candidates dropping out (or failing to qualify for the ballot), the race for Orange County mayor Friday is now the same three-person contest it mostly has been, pitting Orange County Sheriff Demings against businessman Panepinto and Orange County Commissioner Clarke.
Those three qualified Friday for the August 28 election ballot, while Robert Melanson withdrew and Jose Colom and David Quiros failed to qualify as the window closed at noon.
The non-partisan contest between the three is to succeed outgoing Mayor Teresa Jacobs, who is term-limited and running for Orange County School Board.
If no one gets at least 50 percent of the vote in August, the top two will move on to a Nov. 6 runoff.