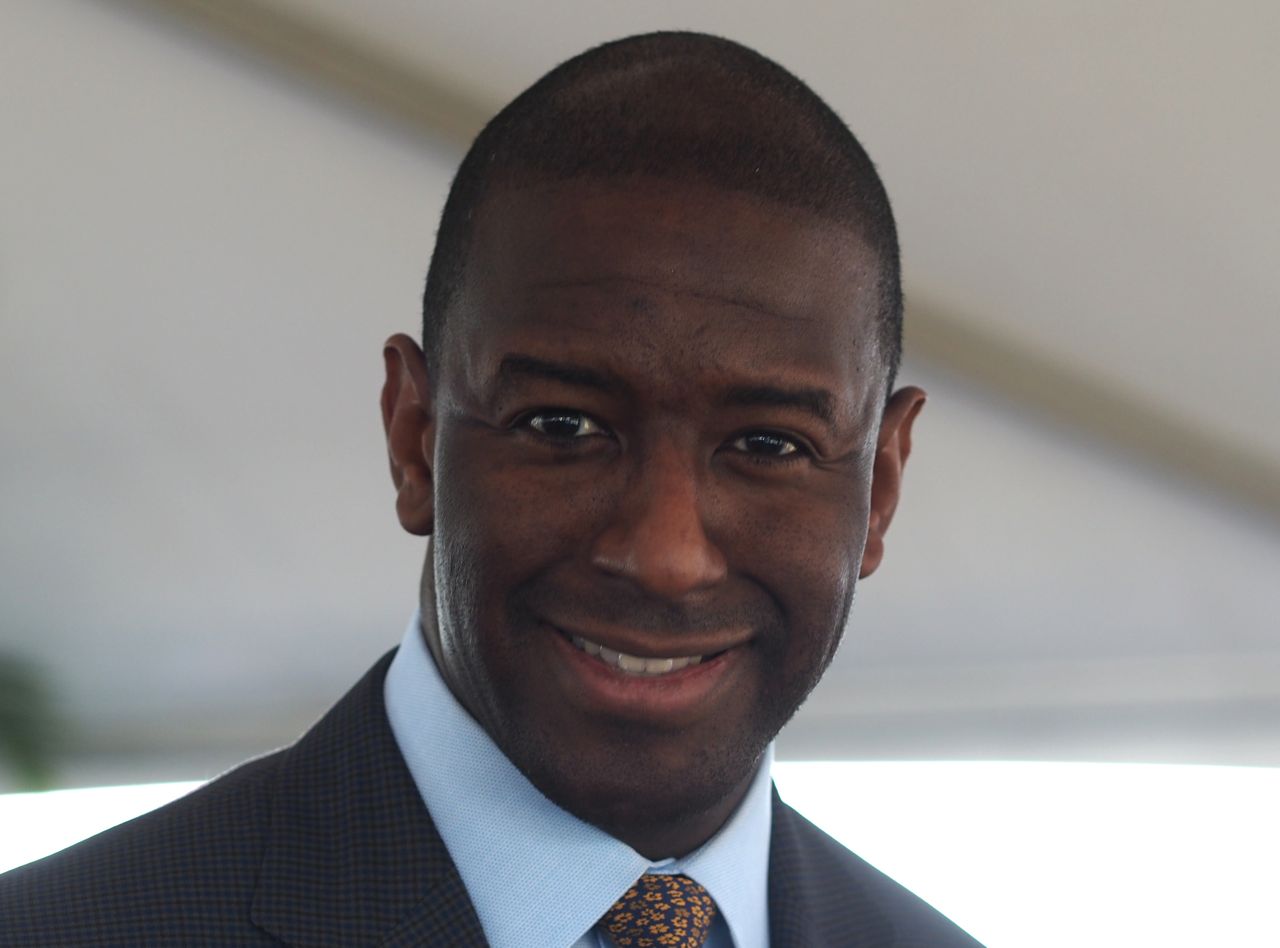 Central Floridians won't get to see a gubernatorial debate Tuesday, but they can still hear directly from at least one of the five Democrats vying to succeed term-limited Gov. Rick Scott in the fall.
Tallahassee Mayor Andrew Gillum said after the cancellation that he'd still be in Orlando to come Tuesday evening, and on Saturday the campaign followed up with the details: 7 p.m. to 8:30 p.m. at 1001 N. Orange Ave.
Those interested in attending can swing by the event's Facebook page and RSVP — the sooner the better, as space is limited. The campaign also said there free parking is available at the venue.
The town hall announcement also made sure it was known who the holdouts were that caused the Orlando debate to be scrubbed: Former Congresswoman Gwen Graham and former Miami Beach Mayor Philip Levine.
Orange County Democratic Chair Wes Hodge corroborates: Gillum, Orlando area businessman Chris King had committed to the debate, as had Palm Beach billionaire Jeff Greene, who was not a yet a candidate when the event was scheduled.
In fairness to Graham and Levine, who sit atop most polls of the Democratic primary, the Orlando debate was not one of the five they committed to in April, but their reticence to participate may have something to do with the strong performances of Gillum and King in the three debates that have already taken place — both have delivered multiple applause lines and earned strong reviews.
The two remaining debates from those five will be held July 8 in Ft. Meyers and August 2 in Miami. The primary election is Aug. 28.