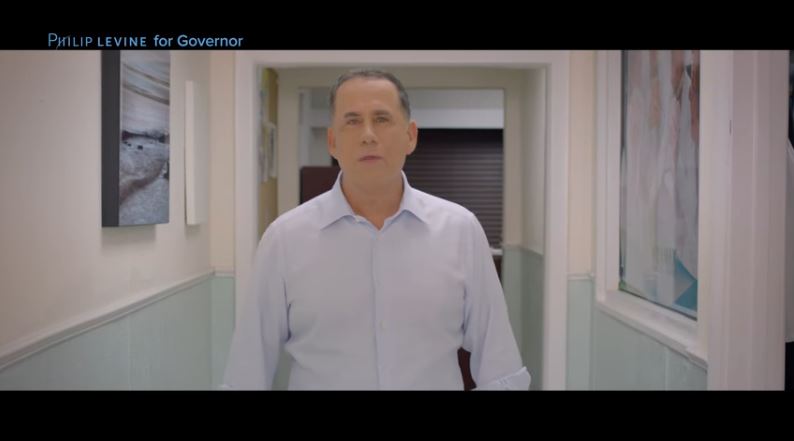 Former Miami Beach Mayor Philip Levine is out with a new ad for his gubernatorial campaign detailing his plan to fix Florida's health care system.
The 30-second spot, "Remedy," is Levine's first ad covering health care since he hit radio in the early phase of his campaign with English- and Spanish-language ads encouraging listeners to sign up for health care plans through the Affordable Care Act marketplace. It's backed up by a $1 million ad buy.
The new ad features Levine speaking with patients in a clinic waiting room as he talks about health care in Florida and his plans to fix the problems with it.
"This is where families come for help, but we're now ranked almost dead last for health funding, leaving thousands of Floridians on waiting lists fighting for their lives," Levine says in the ad. "I'm Philip Levine and I'm running for Governor to give everyone the health care they need."
Levine then details his health care plan: "We will expand Medicaid, end the waiting lists, and unlike the president we will cover pre-existing conditions, because no one should go to bed at night fearing they can't afford to wake up."
Though health care has been a staple of Democratic campaigns for a decade, the issue has been forced to take a back seat for the past several months of the 2018 election cycle as Puerto Rican migration, gun control, and most recently immigration issues have dominated much of the dialogue in the race to replace term-limited Republican Gov. Rick Scott.
Levine is running against Tallahassee Mayor Andrew Gillum, former Congresswoman Gwen Graham and Orlando-area businessman Chris King in the Democratic primary. Palm Beach billionaire Jeff Greene joined the field at the beginning of June.
Graham also recently released an ad saying she would expand Medicaid if elected governor and the other candidates have stated they would do the same, often using the topic to ding Scott for his flip-flop on expanding the federal and state health insurance program for the very poor.
To date, Levine leads the pack in fundraising with more than $15 million raised and more than $10 million spent so far, including a substantial amount of self-funding. That could change in the coming weeks depending on how deep Greene is willing to dig into his own pockets — he has told multiple media outlets that he is willing to spend "whatever it takes" on his campaign.
The ad is below.