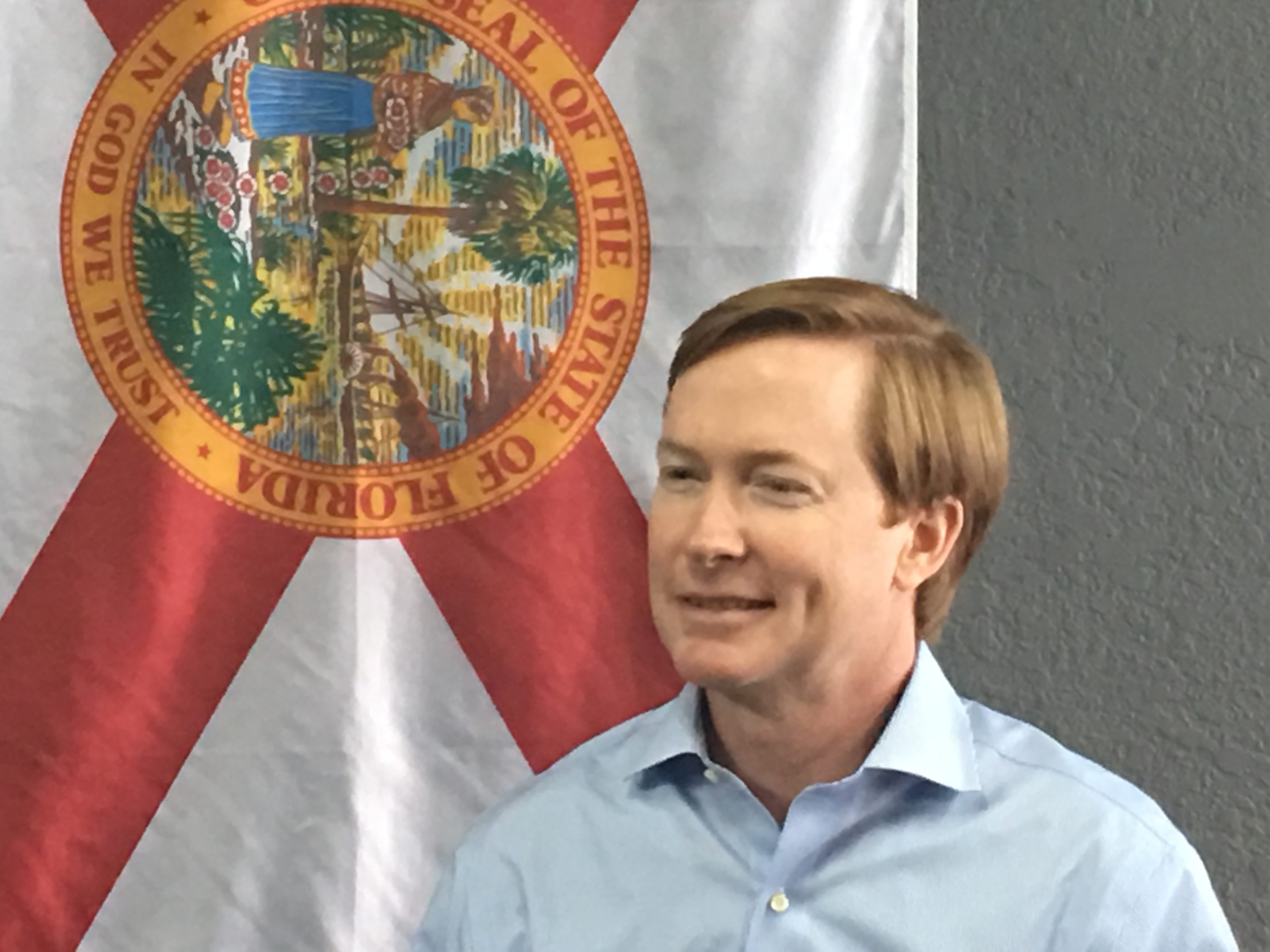 Congressional candidate Scott Sturgill, gubernatorial candidate Adam Putnam, Attorney General candidate Ashley Moody, and Agriculture Commissioner candidate Matt Caldwell were the top choices Monday night in a straw poll conducted during the Seminole County Republican Party hobnob.
Sturgill is facing fellow Republicans state Rep. Mike Miller and Vennia Francois and easily defeated both of them among nearly 300 votes cast during the Seminole Republican Executive Committee's gathering at the Altamonte Hilton in Altamonte Springs. Sturgill, of Sanford, picked up 170 votes, or 60 percent, while Miller of Winter Park attracted 105 votes and Francois of Orlando grabbed just eight votes.
They're vying for an August 28 Republican primary to run in Florida's 7th Congressional District, which includes all of Seminole County and a large swath of north and central Orange County, where Miller and Francois live. They hope for a shot at Democratic incumbent U.S. Rep. Stephanie Murphy of Winter Park.
Putnam also coasted to an easy victory over U.S. Rep. Ron DeSantis, whose 6th Congressional District abuts Seminole County. Putnam, Florida's Agricultural Commissioner from Polk County, picked up 146 votes to DeSantis' 77. Six other Republicans each picked up at least one vote, led by Bob White's 19.
For the Republicans' U.S. Senate nomination, Gov. Rick Scott has only nominal competition, and he crushed it. Scott got 230 votes while Rocky De La Fuente got 38.
Moody, the former circuit court judge from Tampa, was in a much tighter competition for the Attorney General's nomination among participating Seminole Republicans. She drew 119 votes while state Rep. Frank White of Pensacola picked up 106.
Caldwell had no such trouble convincing Seminole Republicans to pick him. The state representative from North Fort Myers got 103 votes, while state Sen. Denise Grimsley of Lake Placid drew just 49, and Mike McCalister of Plant City got 43. Former state Rep. Baxter Troutman finished a distant fourth with only 23 votes.
In local races, Joe Durso topped Amy Lockhart 172-102 in the race for the Seminole County Commission District 4 seat; Cade Resnick topped Alan Youngblood 155-86 for the Seminole County School Board District 1 seat; and Amy Pennock beat Bobby Agagnina 150-40 for the School Board District 4 seat, with several other candidates getting handfuls of votes.