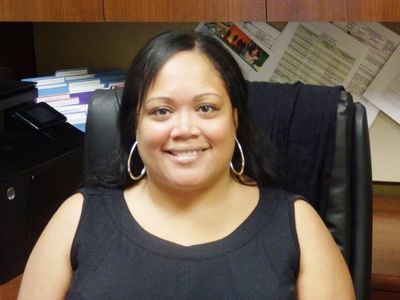 Tennille Doe-Decoste, whose son survived February's shooting at Marjory Stoneman Douglas High School, is set to challenge fellow MSD parent Lori Alhadeff for the Broward County School Board District 4 seat.
Doe-Decoste cited the massacre as a motivation to run, particularly due to the loss of one of her son's close friends.
"My son just graduated from Marjory Stoneman Douglas (MSD) grateful that he survived the shooting, but profoundly sad that his best friend since 3rd grade, Joaquin Oliver, didn't," she said.
"I have decided to get off the sidelines and run for school board in District 4 so I can push a platform that seeks to prioritize school safety while effectively solving some of the other challenges that threaten the well-being and/or academic performance of our children."
Alhadeff has cited similar reasoning for entering the race after her 14-year-old daughter, Alyssa, was killed in the attack. Doe-Decoste noted that moving the county forward in the aftermath of the shooting would be a primary focus of the campaign.
"There is an immediate need for parents, communities, students, law enforcement and school officials to work together to keep our children safe in schools so they can learn."
She also made a promise to keep the campaign "positive and productive" given the trauma the community has been through.
Alhadeff begins the race with a large war chest, after she pulled in more than $70,000 in May. Doe-Decoste has not filed any fundraising totals with the Broward County Supervisor of Elections. given her recent entry in the race. A third candidate, Michael Kottler, has also filed to run in District 4.
Abby Freedman, the current District 4 seat-holder, decided last month not to run for re-election.
Doe-Decoste earned a Master's in Human Resources Development and Administration from Barry University and has lived in Broward County for more than 12 years. She says she plans to speak out later this week to elaborate on her reasons for running, but for now is looking forward to the campaign ahead.
"I will be focusing on continuing to meet residents throughout the district, gathering their input, and demonstrating that I am the best and most qualified candidate to ensure them a voice on the Broward School Board who offers productive solutions through proficiency and collaboration."