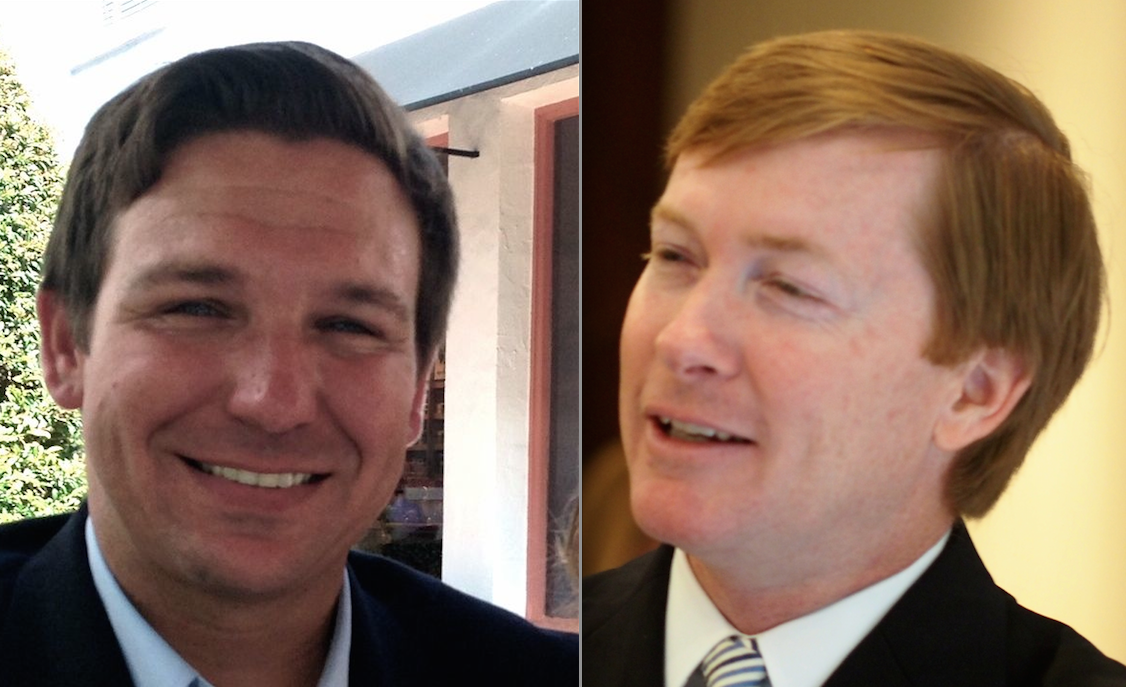 An organization representing most of the state's media outlets sought to vet the top two Republican candidates for governor in an early August debate. But on Friday, it became clear that Agriculture Commissioner Adam Putnam and Congressman Ron DeSantis plan to play hookey instead.
"The Republican Party of Florida recently notified the debate project that its candidates for Governor will only participate in two debates – neither of which is "The Race for Governor," reads a Friday news release from the Florida Press Association.
The group planned to host DeSantis and Putnam August 1 at the WPBF 25 studio, an ABC affiliate in West Palm Beach. The debate would've been televised in the 10 major media markets peppered across the state. 
It's not clear why the two candidates have chosen only to participate in two debates leading up to the August 28 primary, nor why the Florida Press Association's debate didn't make the cut.
But the news comes after the two GOP gubernatorial options went toe-to-toe in a Fox News debate Thursday evening, and a closer examination of that debate's discourse could lead some to make inferences that being against the media is the flavor of the election cycle for DeSantis and Putnam. Both candidates made a point of blaming the media for "incivility" during Thursday night's dialogue.
"[Donald] Trump has almost the entire media against him. Fake news, day after day after day. He's got the entire Democratic Party after him. He's got the lobbyists after him. He's got the bureaucracy after him. And he's got some Republicans who've come after him to kneecap him," DeSantis said during Thursday night's debate.
"This method of incivility did not begin with President Trump," Putnam concurred later. "It's only reported by the left-wing media because they want to undermine our president and the conservative movement."
It follows from these statements that the two candidates opt out of a media-backed debate just a day later.
The Florida Press Association still plans to host a Democratic gubernatorial debate at 7 p.m. on August 2 in the aforementioned West Palm Beach studio.