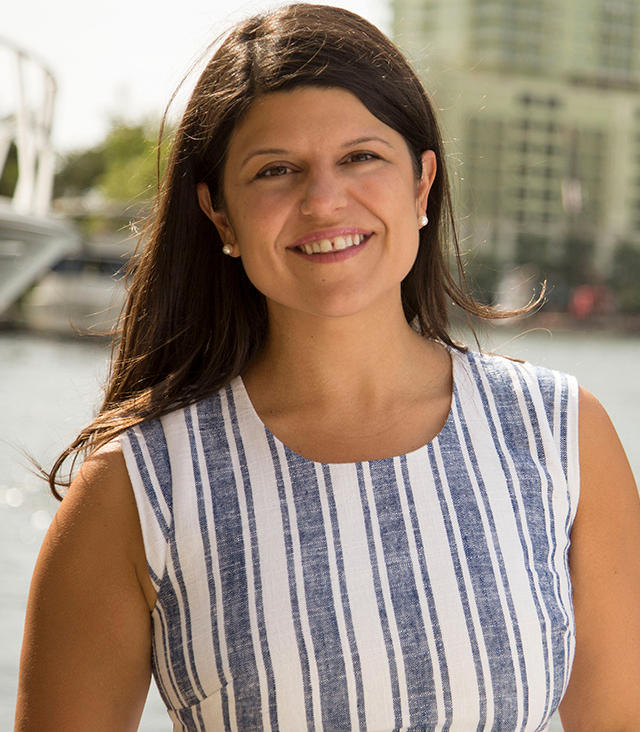 The odds just got a whole lot better for Emma Collum's bid to flip House District 93.
Collum's campaign said Friday that an "angel donor" has stepped in with a $200,000 soft-money donation, instantly erasing the fundraising gap between her and her Republican opponent, Broward County Commissioner Chip LaMarca.
On Saturday, Florida Politics learned that the donor was hedge fund manager S. Donald Sussman, a resident of HD 93 and significant Democratic benefactor making a total of $40 million to various Democratic super PACs affiliated groups.
In 2016, The Washington Post reported that Sussman — founder of the Paloma Fund — gave $21 million to Priorities USA, the top super PAC supporting Hillary Clinton's presidential bid.
"It's very odd to be giving millions when your objective is to actually get the money out of politics," he told The Post at the time. "I am a very strong supporter of publicly financed campaigns, and I think the only way to accomplish that is to get someone like Secretary Clinton, who is committed to cleaning up the unfortunate disaster created by the activist court in Citizens United."
Collum's campaign manager Mike Dunn said of the donation: "This is an extraordinary day for Emma. Just days after becoming the Democratic nominee she now has equal funds to compete toe to toe with Chip LaMarca. In a district that Charlie Crist won, and in a year that Democratic women are winning across America, Emma is in the perfect position to turn this district blue."
Collum, a small-business attorney and the president and founder of Women's March Florida, had already found plenty of success landing endorsements, including a recent one from the Florida Young Democrats. She'd also had some decent success on the fundraising trail — as of June 22, she'd raised more than $100,000 for her campaign and had more than $40,000 in the bank.
Until today, however, LaMarca was far and away the fundraising leader. He's reeled in more than $260,000 for his campaign since he entered the race in October and had $224,000 in the bank at the end of last week.
But that $184,000 disparity is no more, and HD 93 has now cemented its place among the most flappable state House seats in 2018.
In 2016, Moraitis defeated Democrat Ken Keechl, a former Broward Commissioner, 54-46. That was the closest spread since the seat was redrawn ahead of the 2012 elections, and it came on the same day Donald Trump carried the district by a point.
But that win was helped along by Moraitis' incumbency and his threefold fundraising advantage. In 2018, the GOP won't have either of those advantages and if the "blue wave" hits, the Republican oasis that is HD 93 could easily turn blue.