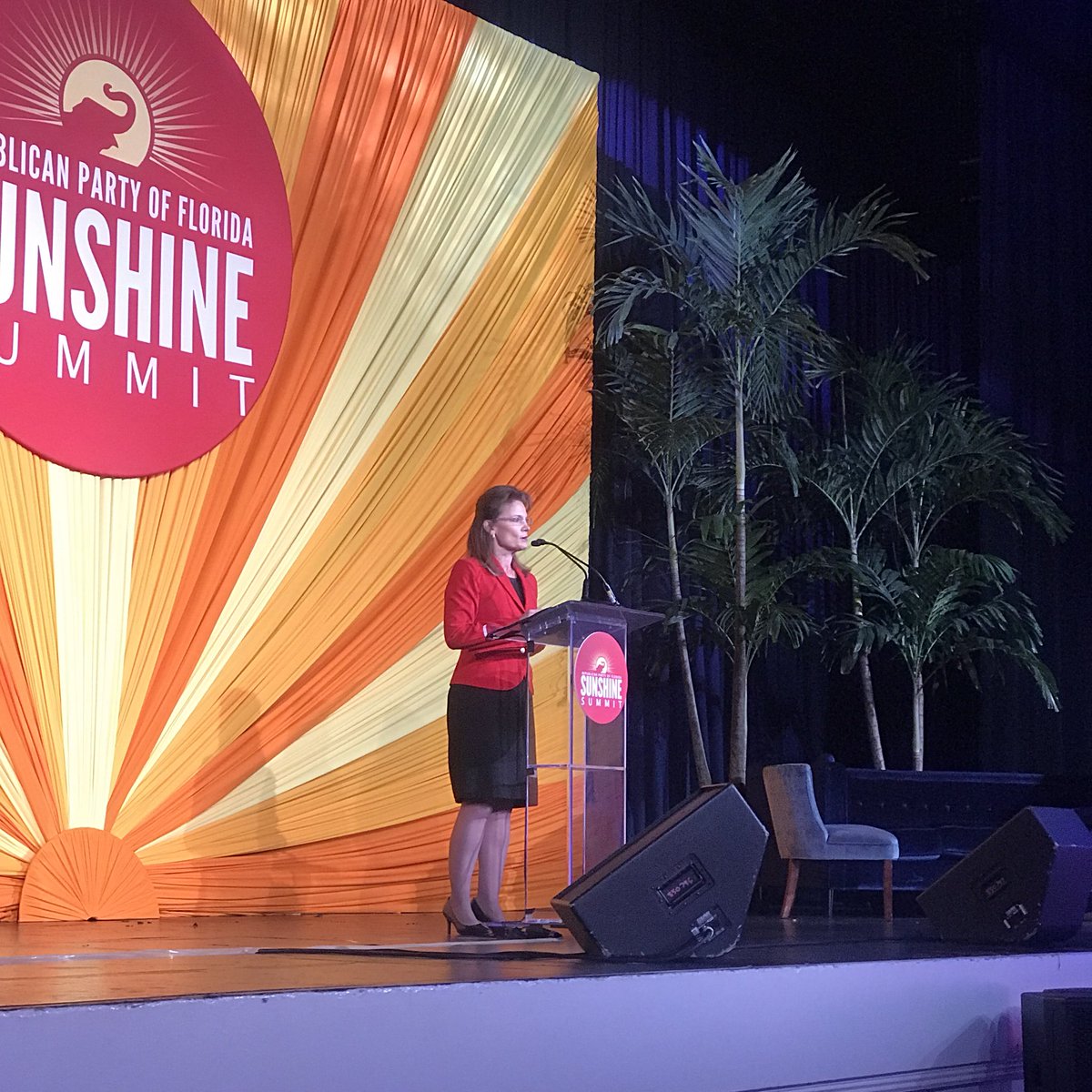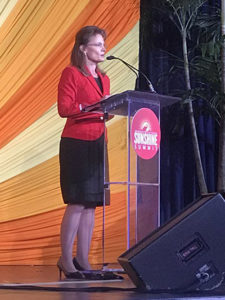 Agriculture Commissioner candidate Denise Grimsley spoke during the Republican Party of Florida's Sunshine Summit Friday, and word from those in attendance is her candidate presentation was the best so far.
It certainly helps that before she took the stage, a professionally shot video made a compelling case for her campaign to succeed Adam Putnam in the Cabinet post. That video begins with a 15-second hype segment before transitioning into her life story before politics.
"When you grow up on a farm, you learn pretty quick that things break. But telling my daddy 'it's too broken to fix,' that wasn't good enough," Grimsley says in the video.
That sentiment, Grimsley later explains, is what led her to run for public office in the early 2000s after she had already had successful careers in both health care and agriculture.
The presentation says the "conservative values she learned on the farm still guide her today." Grimsley talks about her family life, marrying young and raising a daughter who is now a schoolteacher with children of her own.
"I tried to raise her the way my parents raise me," Grimsley says. "And I gave her my daddy's advice: Don't cut corners, don't be afraid to get your hands dirty, and try to help people."
That desire to help people led Grimsley to become a nurse and became the impetus in getting her back into agriculture when her dad took ill and she needed to step in to help run the family business. And when government got in the way of the family business, she knew it being "too broken to fix" wasn't good enough, so she ran for office to fix it.
The candidate presentation then details her tenure in the Florida Legislature, saying she "wasn't afraid of a fight" and that she did her part to "cut red tape, cut taxes, cut spending and courageously defended life, gun rights and family values."
"Denise has run a farm, a small business, an ER and a hospital. Now she's ready to be Florida's Commissioner of Agriculture," the narrator says.
Check out the video on the Grimsley campaign's Facebook page.