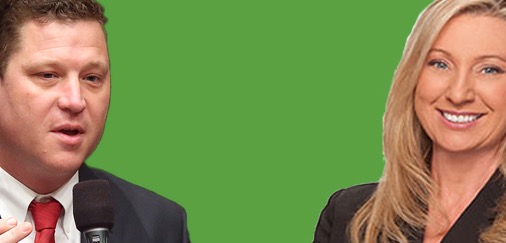 Florida Democrats say Senate District 24 is one of their top targets in the fall, but it sure doesn't feel like it.
Democratic candidate Carrie Pilon narrowly outraised incumbent Republican Sen. Jeff Brandes in April, but followed that up with an underwhelming performance in May. Her newest report, which covers the first three weeks of June, is more than underwhelming — it's abysmal.
The St. Petersburg trial lawyer showed just $6,730 in hard money fundraising and tacked on another $3,000 through her political committee, Moving Pinellas Forward. Her burn rate was similarly small, which would only be a good thing if the election was a year or more away. But it's not.
As it stands, Pilon has raised about $141,000 between her campaign and committee and has about $131,000 banked.
Brandes, meanwhile, kept trucking along with another $68,000 in fundraising. That brings him near the $1.4 million mark for the 2018 cycle to date. He has $728,500 in the bank between his campaign and his political committee, Liberty Florida.
The Pilon campaign pointed to past election results when it made the case for her candidacy, and while it's true Barack Obama carried the district in both of his presidential elections, it's hard to see a path to victory for a candidate being outraised ten to one.
SD 24 covers most of southern Pinellas County. The GOP has a 4-point advantage in voter registrations within the district, which voted plus-7 for Donald Trump in 2016.
Both candidates are unopposed in their primaries. The general election is Nov. 6.